The 13th Asian Utility Exhibition of smart grid, new energy and meters will be held from June 27 to 28 in Bangkok, Thailand.The exhibition covers smart grid, smart meter, power transmission&distribution, new energy, intelligent household, energy storage and so on. It is the largest scale exhibition in Southeast Asia, covering widest range of products and participants are the highest rank in the field of smart grid and smart meters.

Four-Faith will show industrial router, industrial IP modem, equipment management platform,close range transmission products LoRa/NB-IoT/ZigBee, power failure indicator and other series in this exhibition.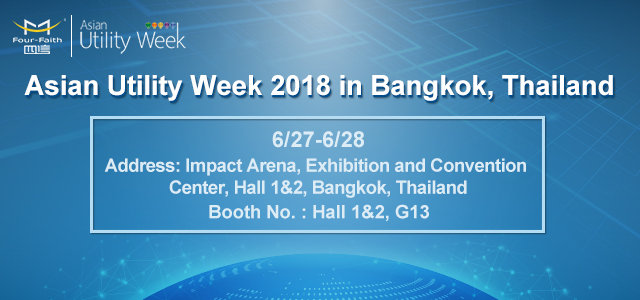 Four-Faith industrial grade router has stable feature and high speed transmission, supports DM and WMM platform, double WDT design, prevents communication module from crash halting, supports various functions on up and down trigger mode.

Four-Faith industrial IP MODEM has various communication interface and size is small. They support complex network environment, multiple working modes, more customized function design, remote configuration and simple maintenance.

Four-Faith wireless mobile DVR is a combination of wireless video recording + image snapshot + data transmission. It has the features of flexible networking and stable operation in wilderness environment.

Four-Faith industrial wireless RTU is an integrated design of +4G/3G wireless data transmission, so it can realize seamless connection between collection, counting, control, storage, alarm, transmission and various configuration software.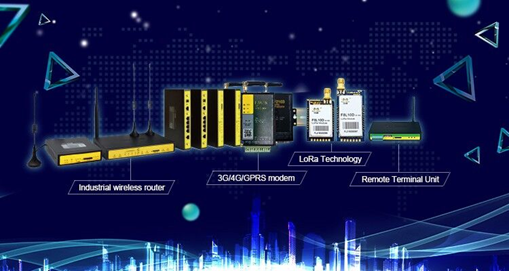 Four-Faith intelligent power failure indicator has function of monitoring circuit load , indicating short-circuit fault and grounding fault. It can help maintainers to find fault point quickly so as to shorten power-off time and improve reliability of power supply .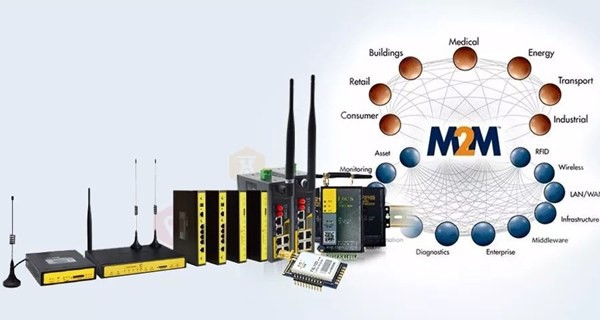 As the industry pioneer, Four-Faith persist in the attitude of responsibility and the spirit of delving into the latest technology, so we hold the dominant position in the industry. We stick to solve essential problems for our worldwide customers based on years accumulated experience and mature technology which is superior to peers. We will let the most professional technical personnel to serve for exhibition visitors in this largest scale exhibition in Thailand. They will talk about products technical solutions to make every guest well know our products, so as to bring gospel for visitor and make life more easier.


Warmly welcome worldwide guests and friends come to visit Four-Faith booth:Booth No.G13,Hall 1&2. Four-Faith staffs will explain and present product technology solution on site, meanwhile we will discuss the latest technology trends with peers in this industry.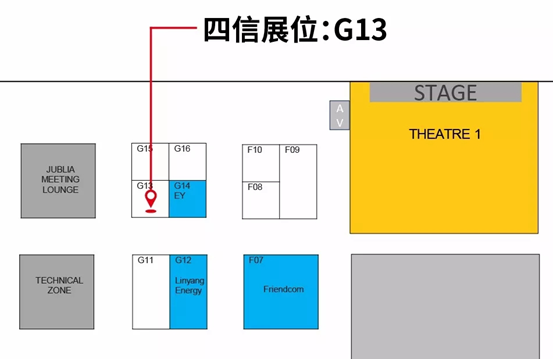 Thailand Utility Week is an important window for SouthAsia forcast industry prospects and understand the industry status. This time Four-Faith will also focus on presenting wireless communications technology products and application solutions so as to completely show Four-Faith technology innovation achievements and technology development trend. At the same time Four-Faith Communication will continue to improve innovation ability and service ability, endeavor to intensify internationalization and expand international market. Four-Faith will make contribute to wisdom on promoting the competitiveness of wireless communication globalization.