SOLUTION
Provide IoT solutions for government departments, enterprises and institutions, industry users, system integrators, and operators.
Wireless Monitoring and collecting solution for Pipeline in Thermal Power Plant
Remote monitoring program of UPS power
NEWS&EVENTS
Follow the Four-Faith website to get our latest developments anytime, anywhere.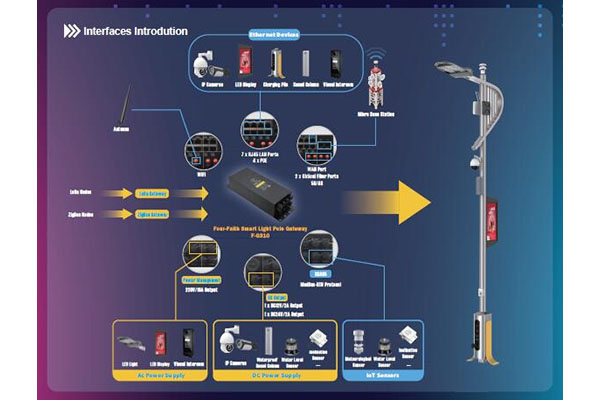 To Light up the "Last One Kilometer" of Home, the Latest Four-Faith 5G Smart Street Light Pole Gateway Release
As a pioneer of 5G AIoT technology, Four-Faith has successively launched several 5G industrial terminals, and at the same time deeply explored various segments of 5G application scenarios. Four-Faith has close ties with many leading manufacturers in the industry, and jointly contributes to the development of global 5G industrial applications.
On the NVIDIA GTC conference
site, "Converged 5G and Edge Compute to Deliver Advanced Low-Latency Services for Industry 4.0" theme speech presented by Nvidia 5G chief architect and Capgemini group CTO. Four-Faith as the unique 5G Intelligent IoT camera solution provider, after nearly half a year of close cooperation with the project team, finally successfully set up and the results were displayed.