Four-Faith GPS Cellular Modem for Refrigerated Container
Date:2017-07-19 09:37:00
Location / Country : New Zealand
Product Solutions:
F7114
High-powered industrial GPRS cellular GPS Modem

Project Introduction
A customer from New Zealand using F7114 GPS Cellular Modem with their own GPS server to track the trace of refrigerated container and to get the location of the container. Also F7114 is connecting to the temperature & humidity sensor to monitor the condition of the container.

System Requirements
·SIM card based GPS 4G LTE modem;
·Web based GPS platform;
·IOs connected with temperature & humidity sensors for container monitoring ;
·Wide-temperature tolerance for outdoor operation;
·Rugged and compact design for installation in refrigerated container;


Four-Faith Solution
Multiple modularized control cabinets are installed inside the refrigerated container system. In each Container, a F7114 industrial GPS cellular IP modem is installed. These 4G modems feature high-performance capacity to transmit GPS data to web based GPS platform.

Inside the containers, the F7114 remote I/O connects to humidity/temperature sensors and intrusion detection for containers environmental monitoring to enhance equipment working properly and reliability. Also, its compact size allows the F7114 to fit easily into space-limited control cabinets.

In addition, all Four-Faith's models feature -35 to 75ºC wide temperature tolerance to perform reliably in severe highway operating conditions.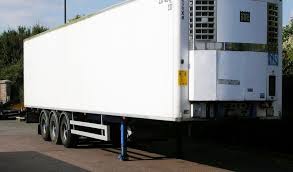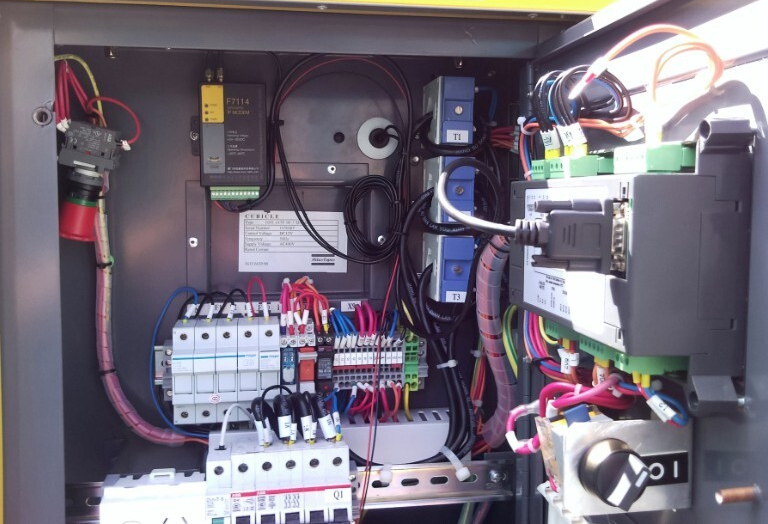 The topology is as below: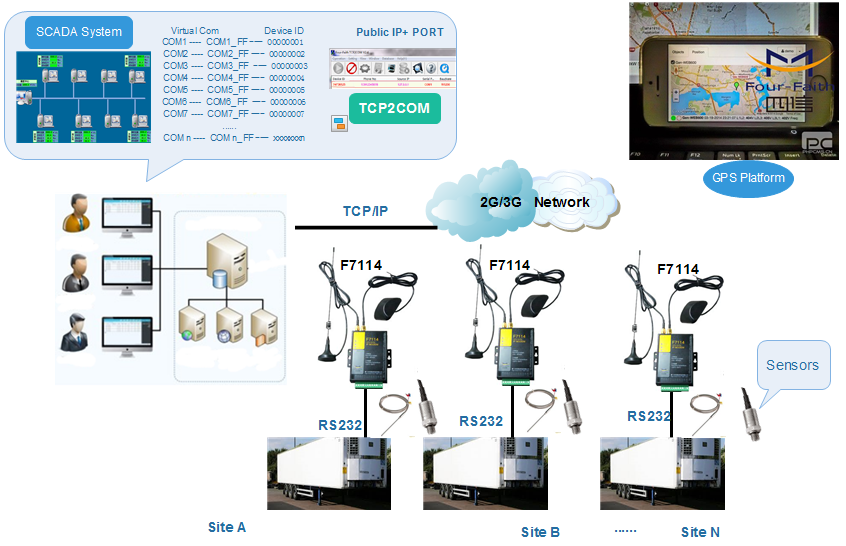 Why Four-Faith
High-Availability Wireless Control
·Provides data transfer function by public cellular network,
·Maximum security transmission in real-time.
·Monitoring and Remote Access.

Four-Faith Benefits
·Wide Operating Temperature: -35~+75ºC, applicable to most of interview site.
·With small size 91x58.5x22 mm, support embedding.
·Low consumption: 12~15mA@12VDC while working, 30~35mA@12VDC when standby.
·Support online trigger in a variety of ways, including SMS,ring and data.

More wireless connections for remote transmission, please visit http://www.fourfaith.com/solution/
TAGS: Four-Faith GPS Cellular Modem Refrigerated Container [Previous Page]
Previous Page:F2X14 IP Modem for rain gauge project- Wireless transmission application case
next page:Internet of Things in Industrial Automation Application