Remote Monitoring Application of Tower Crane
Date:2014-04-15 14:28:00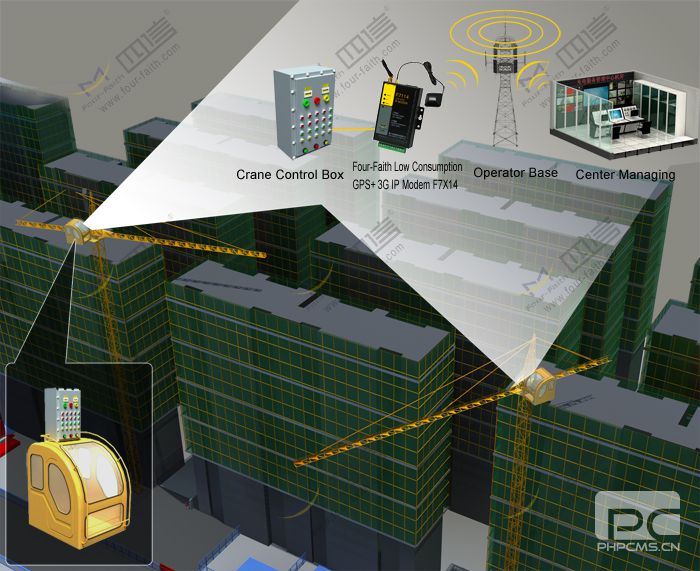 With the development of network technology, monitoring of huge industrial device has became possible. The output data from the cane weight sensor, phase sensor, height sensor and angle sensor is transferred to managing center for analyzing. The managing staff can perform the monitoring without going to site for monitoring the device.
Why clients choose Four-Faith?
1. EMC electromagnetism compatibility
Four-Faith F7X14 GPS IP 4G MODEM adopts high grade EMC anti-interference design, can work normally in the high electromagnetism interference severe environment.
2. Anti-thunder
Four-Faith F7X14 GPS IP 4G LTE MODEM makes corresponding optimization for thunder protection
3. Wide temperature range
Wide temperature range design, resistant to high temperature, and low cold. No matter how the temperature outside is, it can ensure the reliable work.
4. Remote Management
The PC software can do the reverse control, parameter configuration, remote upgrade on site by the ip modem to improve the efficiency of management.
Successful Cases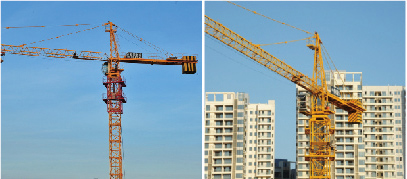 Baotou Tower Crane Monitoring Tangshan Tower Crane Monitoring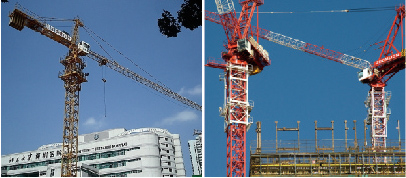 Chongqing Tower Crane Monitoring Guangzhou Tower Crane Monitoring
Customer's feedback
Baotou Client: We have been testing the tower crane managing system in many projects.Before purchasing Four-Faith products, we have been testing for many times, and the products work really perfect in the first round, and we look forward to future cooperation.
TAGS: Application of Tower Crane Remote Monitoring Application industrial device [Previous Page]
Previous Page:first_page