Elevator Remote Monitoring application solutions
Date:2014-05-22 14:38:00
Not only the lift users but also supervision, elevator manufacturers, elevator control system manufacturers and elevator maintenance are concerned about the running safety, reliability, and scientific management of the elevator. The elevator system based on F2X03 Industrial Grade IP 4G MODEM provide the users the basic material management, real-time monitoring, alarm, default record, maintain record etc.
Why clients choose Four-Faith
1. One-top solution
Independent research and development of elevator remote monitoring system by Four-Faith, can supply monitoring host, collecting device, sensor, transmission equipment, monitoring platform and monitoring system for one-top solution.
2. EMC Electromagnetism compatibility
Four-Faith F2X03 IP 4G LTE MODEM adopt high grade EMC anti-interference design, can work normally in the high electromagnetism interference severe environment.
3. Save the flow cost
Support multiple online trigger ways, including SMS, ring and data.It saves the flow cost and electricity, suitable for the environment with scattered distribution points and inconvenient access
4. Large data transmission without packet loss
It use high performance 32 bit CPU as the processor which can deal with the protocol and transfer huge data in high speed.
5. Remote Management
The PC software can do the reverse control, parameter configuration, remote upgrade on site by the ip modem to improve the efficiency of management.
Successful Cases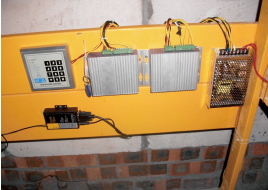 Fujian Quanzhou Campus Elevator Monitoring Project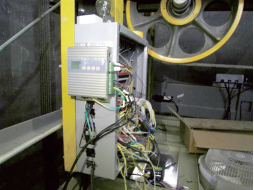 Suzhou Taicang Economic Elevator Monitoring Project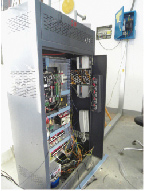 Shanghai Songjiang Project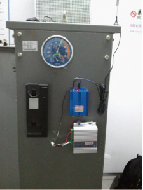 China Telecom Shanghai Branch Elevator Monitoring Project
Customer's feedback
Quanzhou Client: We have talked with Four-Faith many times about the projects in the early stage. After visiting Four-Faith, and confirming the power in of Four-Faith in wireless field, we finally worked on our system solution based on Four-Faith hardware and software platform. The intelligent operation of the platform and powerful function interest us most. And we has a good cooperation with Four-Faith.
TAGS: Elevator Remote Monitoring Elevator Monitoring application Industrial Grade MODEM elevator control system [Previous Page]
Previous Page:Remote Monitoring Application of Tower Crane
next page:Center Air Condition Remote Monitoring Application