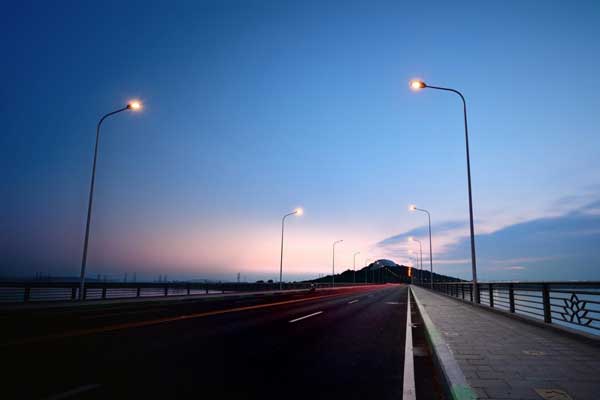 Street lighting is an important part of urban infrastructure, plays an important role in the city's traffic safety, social order, public life and city appearance. Scientific street management system is the key to building energy-saving and environment-friendly cities. At present, there are many problems such as the original control method of urban street lamps, the weak emergency treatment and the lag of equipment maintenance. To improve the quality of street lighting, reduce energy consumption, to achieve green lighting, Four-Faith introduced ZigBee-based intelligent wireless remote street light monitoring system program. The program has been put into use in many cities at home and abroad, stable and reliable operation, from domestic and foreign customers widely recognized and appreciated.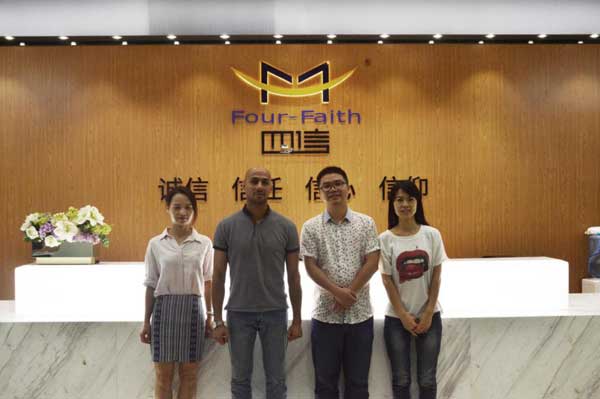 A good brand reputation to attract a lot of foreign customers to Four-Faith Xiamen headquarter to visit.

July 4, guest from Morocco traveled thousands of miles, visited Four-Faith Xiamen headquarter, and negotiate ZigBee terminal street project cooperation.

In the afternoon, the Moroccan guest visited Four-Faith R&D center, product exhibition hall, marketing center and production base, deeply appreciated Four-Faith corporate culture, scale strength, product quality and R&D technology.

The two sides were also discussed the cooperation and related products and technical solutions of ZigBee terminal in the street project on the cooperation.

The street lighting project adopts Four-Faith ZigBee intelligent wireless communication terminal, with strong environmental adaptability, high and low temperature resistance, small size, rich interface, easy installation, low power consumption, long communication distance and large network capacity.

Four-Faith developed based on ZigBee intelligent wireless remote street light monitoring system program, can be optimized for street lighting control, each street through the ZigBee module to receive the command of the main station, real-time reporting of each street light, off the situation, to achieve brightness adjustment, transmission of electricity Load status, receiving control center query command, at any time on the street health monitoring and control, improve road maintenance and management capabilities, to achieve energy saving, to ensure the normal use of street lights.

Four-Faith ZigBee wireless communication technology products have been widely used in transportation, agriculture, energy, electricity, water conservancy, intelligent buildings and other industries.

Foreign guests visit, reflecting in the industry's products and technical advantages, but also show Four-Faith to expand overseas markets on the strong pace. Four-Faith will continue to uphold the concept of independent innovation, for various industries to provide customers with competitive products, technology, programs and quality service.