Four-Faith 5G CPE can be used for secondary relaying of signals, expanding the coverage of the 5G network, enabling monitoring areas to be covered by the 5G network, and facilitating data collection and transmission.
The 5G industrial CPE has stronger computing capacity, fast speed, strong function, support secondary development, has strong data processing and edge computing capabilities. Support data local storage & decision analysis, face recognition, and video depth analysis.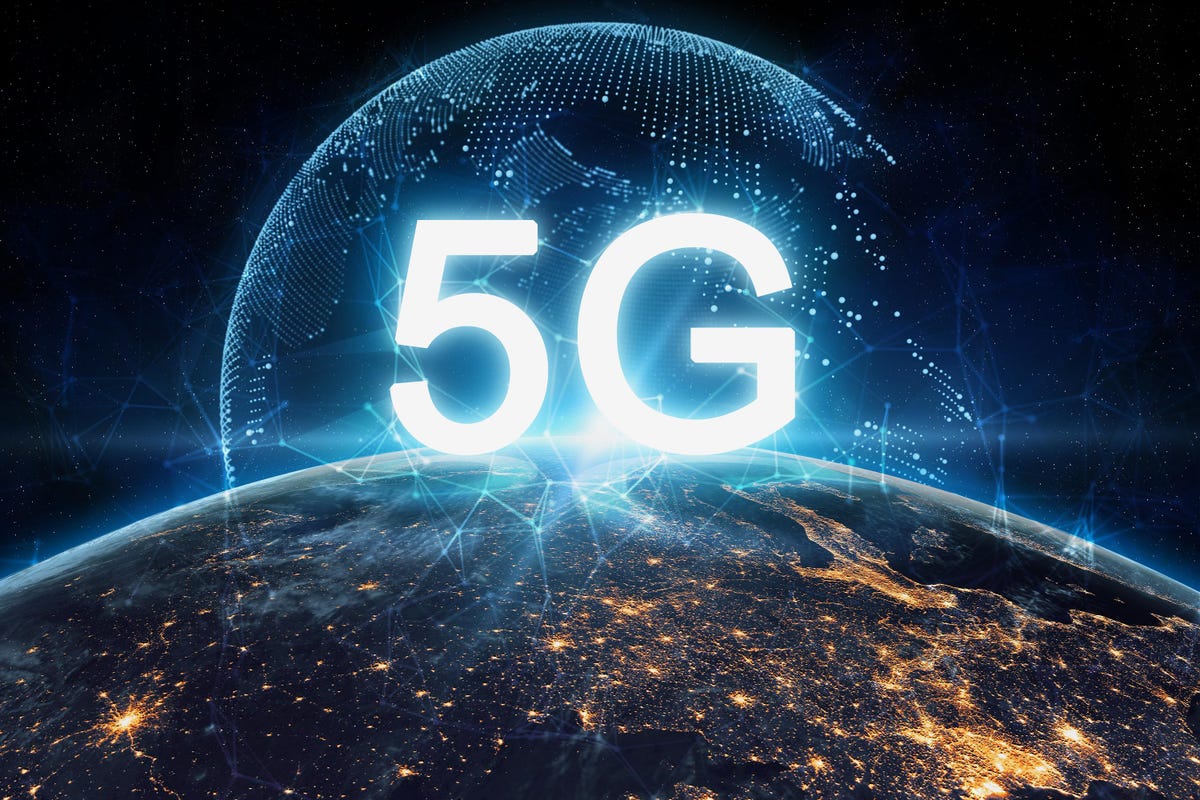 Industrial grade metal shell, durable & reliable quality, high EMC electromagnetic compatibility, strong electromagnetic environment stable work, through the EMC level test to ensure the stability of transmission, super moisture, lightning protection, electromagnetic interference, suitable for use in all kinds of harsh environment. Using a high-performance 5G antenna with stronger wall penetration and wider WIFI coverage.
Four-Faith 5G Industrial CPE F-NR200 adopts a high-performance, industrial-grade 32-bit communication processor and industrial-grade wireless module, with the embedded real-time operating system as a software support platform. It also provides one RS232, one RS485, one Gigabit Ethernet LAN, one Gigabit Ethernet WAN, one Gigabit optical fiber interface, and supports Wi-Fi to achieve transparent data transmission and routing functions.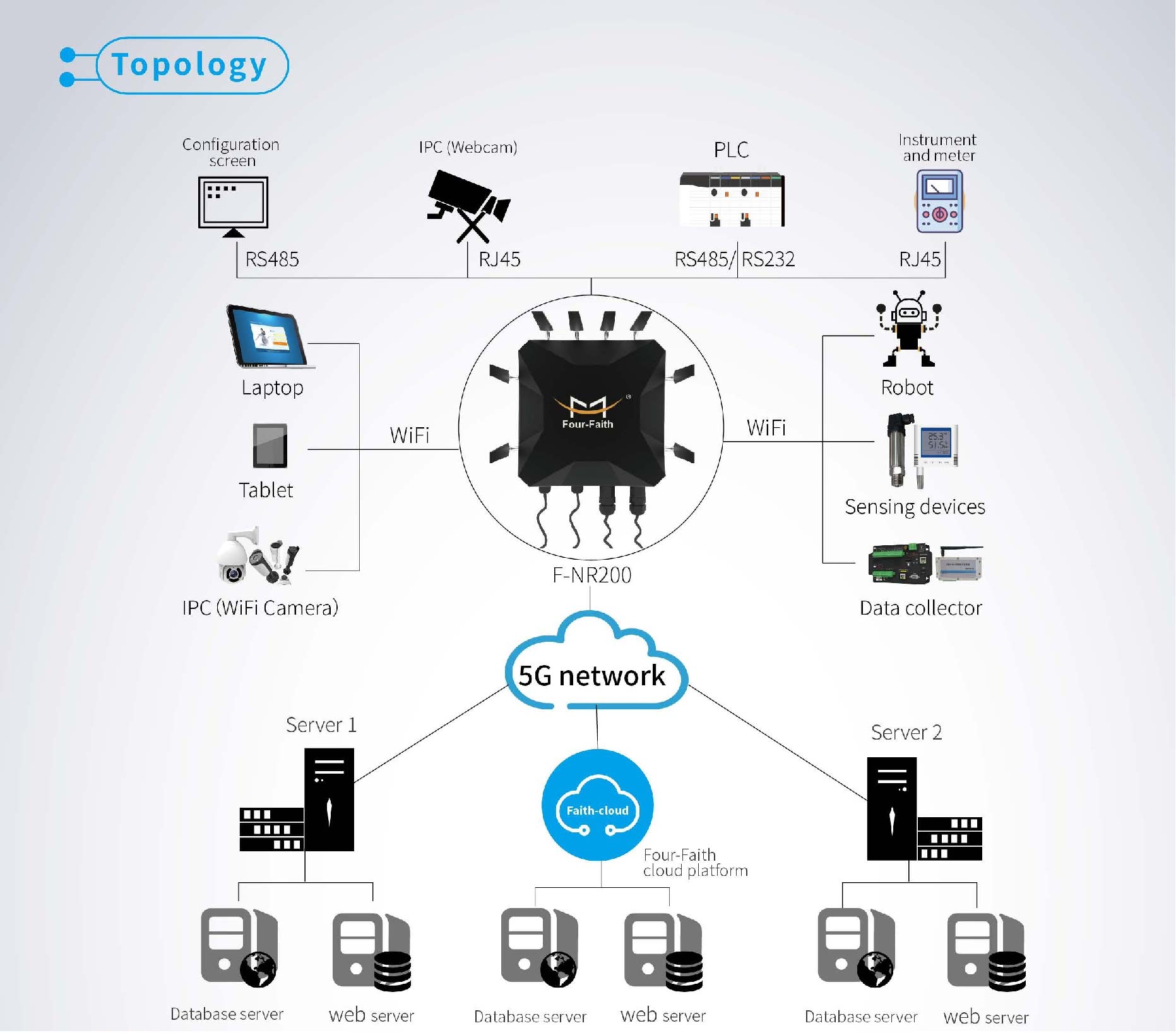 1. Support NSA and SA networks, compatible with various communication operators
2. Supports intelligent switching between 5G/4G and wired (optical fiber and WAN)
3. Supports POE(802.3AF) power supply
4. Support dual-band Wi-Fi (2.4GHz and 5.8GHz)
5. Support local data storage to prevent data loss
6. Fully industrial design, protection grade IP68
1. WDT dual watch dog sign to provide stable system
2. Using complete anti-drop mechanism, data transmission is stable
3. Supports data transmission and automatic data retransmission after power failure or network disconnection, ensure data integrity
4. Support IPSec, GRE, PPRP, L2TP, OpenVPN and, etc.
5. Support remote management, SYSLOG, SNMP, TELNET, SSHD, HTTPS