If one needs to monitor and diagnose remote equipment such as factory automation, substations, steam turbines, generators, water treatment and irrigation systems through an industrial LTE home router, how does an industrial LTE home router do it?
With the industrial LTE home router from , you can monitor your remote devices in any area with mobile service. Your technicians can turn on, monitor, diagnose and update your equipment without on-site operations.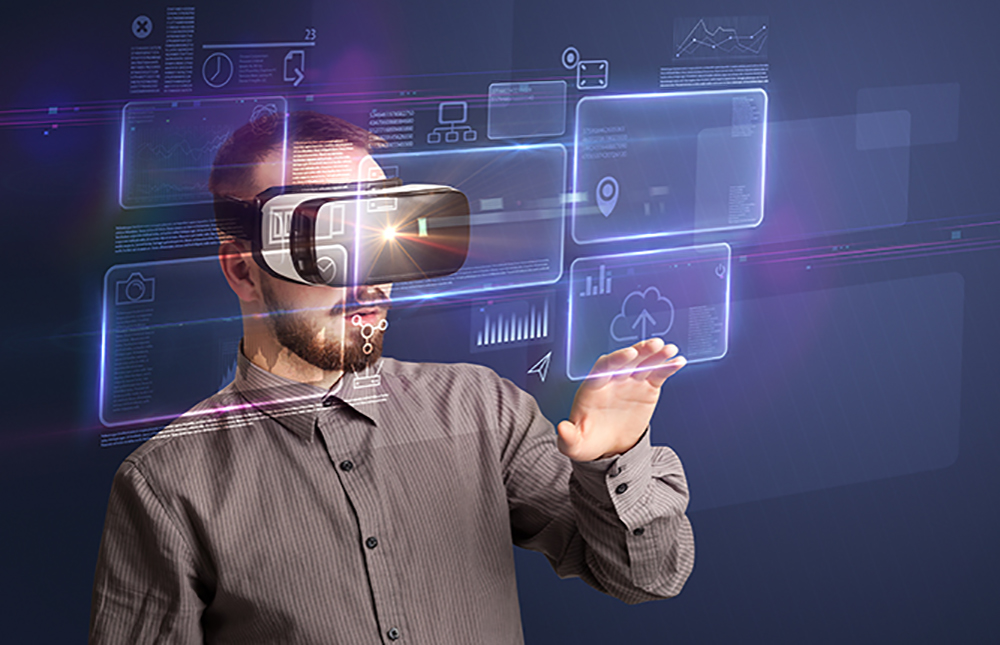 1. Industrial LTE home routers can provide two ways to connect remote sites.
1.1 Wired Ethernet
1.2 2/3/4G wireless network
These two network connections can provide most items to connect to the Internet. For wired networks, the Ethernet interface is designated as the primary interface and the other interface is used as a redundant backup communication path in case the higher priority path is disconnected. Failover to the backup interface is automatic. This gives you the most reliable way to ensure access to critical remote installations.
Easy to use with your monitoring application
Industrial LTE home routers support TCP or UDP-based network protocols, so you can use your existing LAN or serial-based device monitoring and diagnostic software tools without any changes.
Ethernet-based devices connect directly to industrial LTE home routers. Serial based systems RS232 can be easily connected to serial device servers. If multiple interfaces are required, USRIOT's Ethernet switches can also be used to "mix and match" Ethernet and serial device connections.
For security-critical projects, corporate networks can be securely extended to remote devices with built-in VPN clients and servers without additional hardware, software, or device configuration changes. Meanwhile, users can upgrade their 3G/4G cellular modems with state-of-the-art IP routing, firewall and VPN combinations.
2. What is LTE network
4G LTE is a general term for LTE network standards such as TD-LTE and FDD-LTE. In China's 4G network is still in a special period of TD-LTE, 4G LTE generally refers to the TD-LTE standard network. LTE is the abbreviation of Long Term Evolution in English. LTE is also commonly known as 3.9G, with a data download capability of 100Mbps, and is regarded as the mainstream technology for the evolution from 3G to 4G.
3. What are the advantages of LTE home routers
The 4G mobile Internet standard is called LTE (Long Term Evolution), so its routers are called LTE home routers. Technically speaking, it is FDD-LTE (Frequency Division Duplexing) and TDD-LTE (Time Division Duplexing). The main difference between the two technologies lies in the physical layer of the air interface (such as frame structure, time division design, synchronization, etc.). The uplink and downlink of the FDD system use paired frequency bands to receive and transmit data, while the uplink and downlink of the TDD system use the same frequency band to transmit on different time slots. Compared with the FDD duplex mode, TDD has higher spectrum utilization.
In China, China Mobile uses TD-LTE, while China Unicom and China Telecom use a hybrid network of TD-LTE and FDD-LTE.
4. What is the difference between an LTE home router and a normal router
Compared with ordinary wireless routers, LTE wireless routers have obvious upgrades in product functions and performance, effectively eliminating packet loss of large-flow data, and fully meeting the needs of industrial field wireless networking with larger data volumes and higher stability requirements. Product advantage highlights include:
4.1 With the function of signal strength indication, it can display the signal strength of 3G/4G network in real time, and improve the efficiency of on-site management and maintenance.
4.2 It has the functions of flow control, flow recording, and real-time network speed display. It can be managed according to the type of network protocol and according to the pre-customized bandwidth allocation mode. When connecting multiple devices at the same time, it can ensure the wireless connection of each device in the network as much as possible. Transmission is not affected, making multi-device wireless transmission applications smarter and more efficient.
4.3 The processing speed has been improved, the built-in FLASH has been increased from 4M to 8M, the RAM has been increased from 32M to 64M, and the main frequency of the processor has been increased from 133MHz to 380MHz, which can effectively prevent the loss of data packets in large traffic, and the application in large data transmission occasions is more efficient and stable.
4.4 WIFI function, using built-in integrated design, effectively improve the stability of the product. And the WIFI transmission speed is increased from 50Mbps to 150Mbps, WIFI supports AP, CLIENT, relay, relay bridge, etc., which is the top configuration of industrial WIFI applications. 3 times the speed is improved, and it can easily cope with more complex wireless transmission needs.
4.5 Built-in RTC, support timing online and offline, better customize online and offline strategies according to customer applications, and minimize power consumption.
4.6 Supports more VPN connection methods, and adds support for PPTP server, L2TP server, OpenVPN server, and OpenVPN client on the basis of the original. The choice of network security application deployment scheme is richer and more flexible.
4.7 Continuing the rich interface configuration of Four Faith, F3X34 series products support various industrial interfaces such as RS232 and RS485, and can be connected to various servers and industrial computers to help users transmit field data in real time. Outstanding performance and rich industrial computer interfaces help industrial automation enterprises to get rid of the shackles of network cables and easily realize the dream of 3G/4G real-time information transmission.