Router for Optimizing PLC Network Performance and Management
Date:2016-07-15 10:08:49
Location / Country : Chile
Product Solutions:
F3426 High-powered Industrial Cellular Router for PLC

Project Introduction

Traditional field-bus networks were, and some still are, isolated automation systems which require extensive local monitoring and routine on-site maintenance. To increase productivity and reduce operating costs, many manufacturers and plant operators have deployed industrial Ethernet to converge remotely isolated field-bus systems for centralized control and monitoring.Many advanced industrial automation systems have deployed gateways to efficiently bridge field-bus I/O devices to Ethernet based PLCs, switches to connect PLCs and SCADA terminals at remote control centers, to reduce operating costs and improve production efficiency of expanding.


System Requirements
High performance ensures high network capability

Seamless site-to-center communications;

RJ45 Ethernet port for PLC connection.
Four-Faith Router for PLC Solution

Deploying a smart and reliable industrial control system requires an optimized industrial network design to help ensure a high-performance, efficient, and flexible platform for daily operation. Four-Faith provides a selection of networking products for optimization of PLC network performance and management, including industrial Ethernet 3G/4G gateways designed specifically for EtherNet/IP, PROFINET, and Modbus TCP applications.

Four-Faith's industrial Ethernet routers offer industry-leading redundancy (< 20s recovery time), fast booting capability (< 1 min start-up time), full status parameters, and flexible topology to ensure high network reliability, availability, manageability, and flexibility of industrial control systems. Four-Faith's industrial Ethernet gateways are easy-to-configure for quick integration of legacy field devices to control networks, and easy-to-maintain for rapid monitoring and troubleshooting of field-bus communications.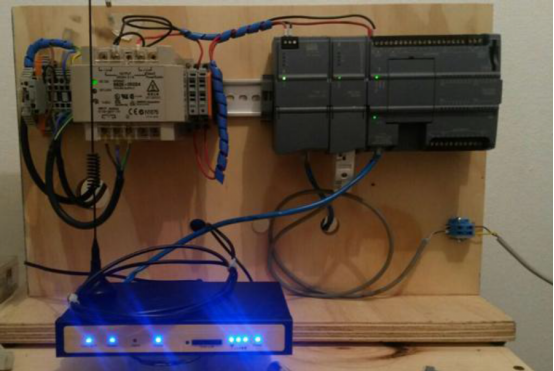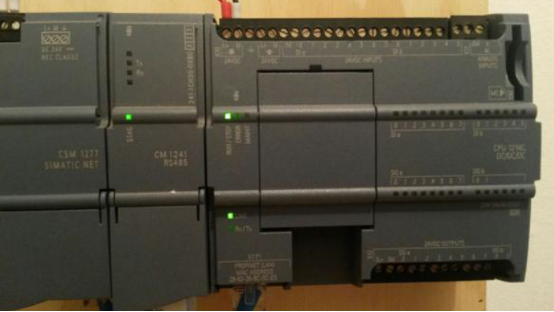 The topology is as below: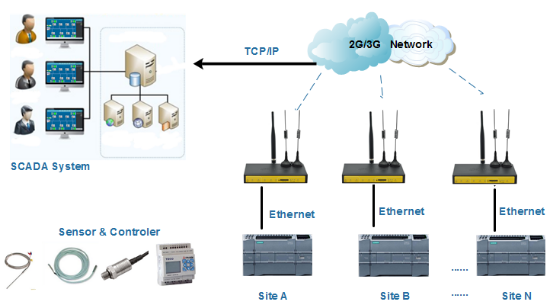 Why Four-Faith
High-Availability Wireless Control

Provides data transfer function by public cellular network,

Maximum security transmission in real-time.

Monitoring and Remote Access.
Four-Faith
F3426 Industrial Cellular Router
Benefits
Wide Operating Temperature: -35~+75ºC, applicable to most of interview site.

Low consumption: 215~290mA@12VDC while working, 99~130mA@12VDC when standby.

Support online trigger in a variety of ways, including SMS,ring and data.

Housing: iron, providing IP30 protection.Ingress protection is important for application environments where contaminants and high humidity can cause device malfunction and even failures.
More wireless connections for remote transmission, please visit
M2M Solutions
TAGS: Router for PLC Optimizing PLC Network [Previous Page]
Previous Page:Boiler 'sick'? Remote monitoring system is coming
next page:Four-Faith F2103 GPRS IP modem for industrial printer monitoring application