Four-Faith, a leader in the communication and network solutions space, has launched its latest product - the Four-Faith 5G ODU, the future of FWA outdoor. This innovative technology is designed to provide high-speed connectivity with low latency, making it a game-changer in the industry. The Four-Faith 5G ODU comes packed with features that make it stand out from other products in the market.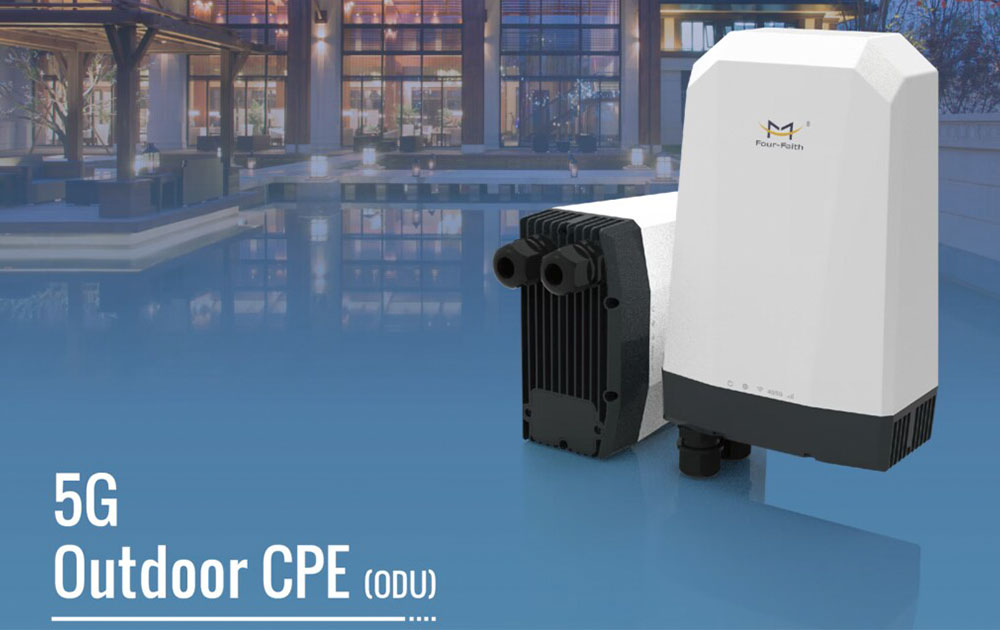 One of the key features of the Four-Faith 5G ODU is its sturdy construction. It is made of ABS material, with a protection level of up to IP68, making it waterproof and dustproof. This feature makes it perfect for outdoor use, even in harsh weather conditions, and ensures that the device is durable and long-lasting.
In addition, the Four-Faith 5G ODU supports a variety of installation methods, such as hoop and wall-mounted. This makes it easy to install, and you can choose the installation method that best suits your needs. The device also comes with Dual-SIM Backup, which ensures that you are always connected to the internet, even when there is an issue with one of the SIM cards. This feature is essential for ensuring uninterrupted connectivity.
Furthermore, the Four-Faith 5G ODU is designed with a metal cooling base that not only improves the overall texture but also greatly discharges the internal heat of the equipment. This feature ensures that the device remains cool, even with consistent use, which is essential for maintaining optimal performance.
The Four-Faith 5G ODU is a highly reliable and efficient solution that helps you stay connected wherever you are. With its high-speed connectivity and low latency, you can enjoy uninterrupted connectivity from your home or office, without the need for cables or wires.
In conclusion, the Four-Faith 5G ODU is a game-changing technology that promises to revolutionize the way we connect to the internet. It is a reliable, efficient, and easy-to-use solution that helps you stay connected, no matter where you are. So, if you're looking for a reliable and efficient FWA outdoor solution, look no further than the Four-Faith 5G ODU. Join the revolution now!