Hydrology Monitoring Application
Date:2013-12-26 15:53:00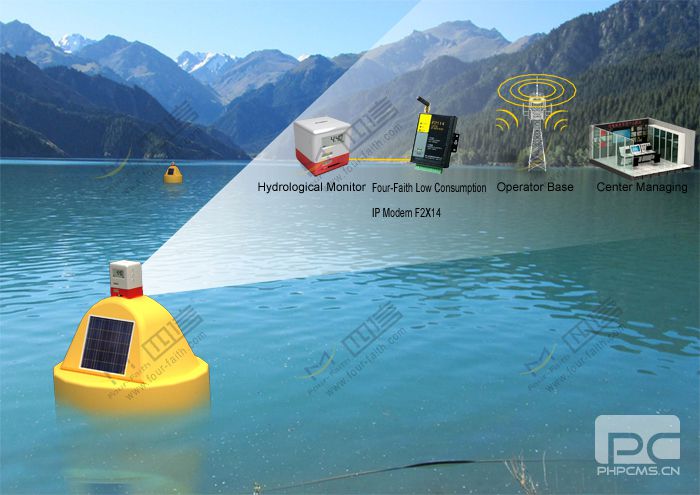 Hydrological and flood control monitoring system is consisted of river basin administrative center and sub-center (various cities) monitoring station, the hydrological telemetry units as a three-level monitoring network.
The construction of water conservancy remote monitoring system based on wireless communication will improve the hydrological information collection, transmission and processing methods, shorten the time needed for data collection and forecast operations, improve the timeliness of information collection and transmission, improve the ability of river basin flood control and information processing. Four-Faith's low consumption 4G modem F2X14 will be installed in every station, and responsible for the double-way communication of the collector and monitoring center.
Why clients choose Four-Faith?
1. Multiple center transmission
Support multiple center transmission at the same time.
2. Low consumption
Low consumption design, has advantage in solar and wind energy supply.
3. High sensitivity of signal receive
High sensitivity in receiving signal, even in the mountain regions where the signal is weak, it can gain the strongest signal to ensure the stable transmission.
4. Lightning and moistureproof
Four-Faith's low-power wireless communication terminal F2X14, has made the corresponding optimization in lightning and moistureproof protection , effectively avoid fatal damage to equipment by lightning weather.
5. Easy wiring
Terminal connection mode is used , providing 5 I/O, which is 3 digital input and 2 analog input convenient for accessing to all kinds of sensor devices.
Successful case
Sichuan Hydrology Monitoring Project Guizhou Hydrology Monitoring Project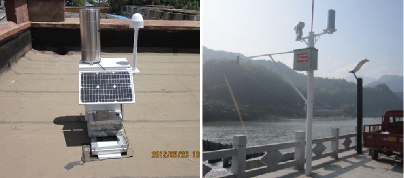 Gansu Hydrology Monitoring Project Yunan Hydrology Monitoring Project
Customer's feedback
Sichuan client: Since 2010.Four-Faith's DTU has been used in Sichuan Hydrology Application, after testing for several times, it works quite stable, and now it is used in bulk after the government's approval.
TAGS: Hydrology Monitoring Application Hydrology Application Hydrology Monitoring Project low consumption modem [Previous Page]
Previous Page:Hydrology Water Monitoring System
next page:Four-Faith RTU for Reservoir Application