Reservoir Remote Monitoring Application
Date:2014-04-22 16:48:00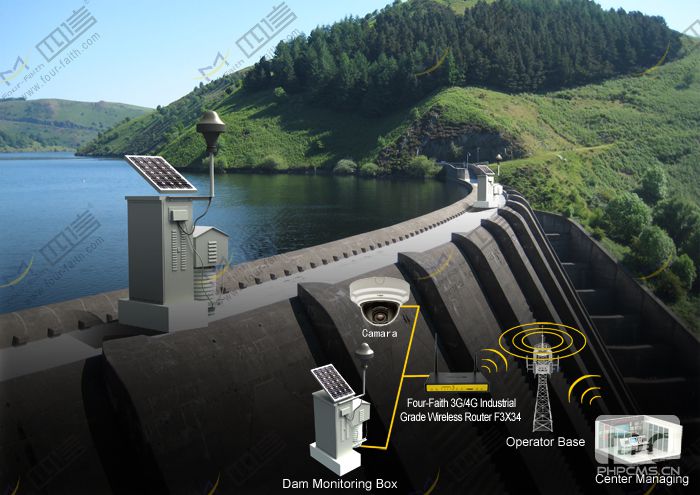 The reservoir remote monitoring system aims at monitoring the water level and sluice. F3X34 Industrial router is used in the system as the data transmission, it connects with the camera with RJ45,and transfers the data to the center. It connects with the collector by RS232 or RS485 serial port. In this way the related personnel can monitor the water level and weather information in real time.
Why clients choose Four-Faith?
1.High Speed
It adapts high performance 32 bit CPU and high performance industrial communication module to ensure the stable image transmission.
2.Wide temperature
Wide temperature design(-35~+75ºC),it can stand severe temperature to ensure stable working.
3.High sensitivity
Be of high sensitivity in receiving signal, it can gain the strongest signal to ensure the stable transmission wherever the signal is week
4 Always on line
It support auto recovery mechanism, including online detect, auto redial when offline to make router always online
Successful Case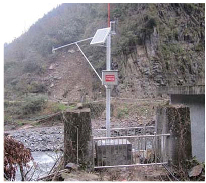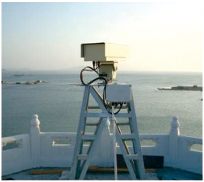 Yantai Reservoir Wireless Monitoring Project Wenchang Reservoir Wireless Monitoring Project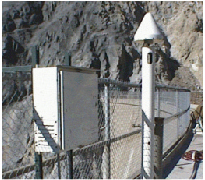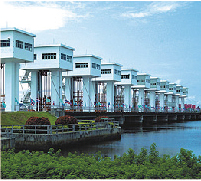 Haicheng Reservoir Wireless Monitoring Project Jinhua Reservoir Wireless Monitoring Project
Customer's feedback
Yantai client: The working personnel can not go to the site to monitor the dam for 24 hours. By this dam wireless remote monitoring system, the working personnel can monitor the dam just by the managing center.
TAGS: Wireless Monitoring Project Reservoir Monitoring Project Remote Monitoring Application Reservoir Remote Monitoring Application Reservoir Remote Monitoring Solutions [Previous Page]
Previous Page:River Monitoring Application
next page:Water Level Data Acquisition and Transmission Based on LTE Networks