Four-Faith ZigBee Terminal Used in Solar Power System
Date:2017-03-30 13:56:48
Location / Country : Holland
Product Solutions:
F8914 High-powered industrial cellular
ZigBee terminal
with RS232/485,2 DI/DO,3 AI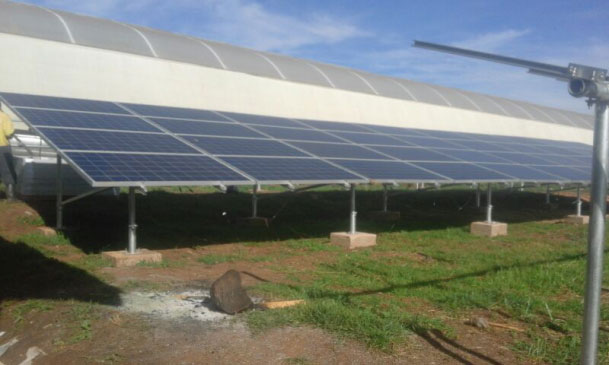 Project Introduction

A company in the renewable energy industry needed to find an I/O and RS485 device which can operate within the demanding requirements of renewable energy systems. Renewable photovoltaic systems are one of the most sustainable and reliable energy technologies available today, and today more and more countries are deploying solar farms to harness the power of the sun to generate a clean power with low CO2 emissions.

As an expert in the design, development, installation, and maintenance of photovoltaic systems, the company provides a solar farm remote monitoring service via ZigBee network. However, ZigBee network bandwidth is very limited. Their ideal I/O and RS485 device must be able to operate in a low-bandwidth environment and support scheduling functions for better management.

System Requirements

·-I/O device that can overcome low bandwidth limitations
·Reliable operation without onsite maintenance staff
·Suitable for harsh environments in rural areas

Four-Faith Solution

To ensure that the solar energy system can be remotely monitored, managed and controlled over the Zigbee network, We recommend to use Four-Faith's F8914 to construct the entire system. The F8914 functions as a front-end communication computer to connect the PV inverter, AI and counter input module, and power meter. It is also used for remote monitoring, data acquisition, data logging, and protocol conversion.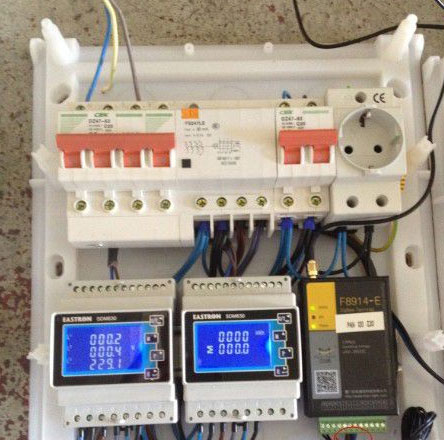 The topology is as below: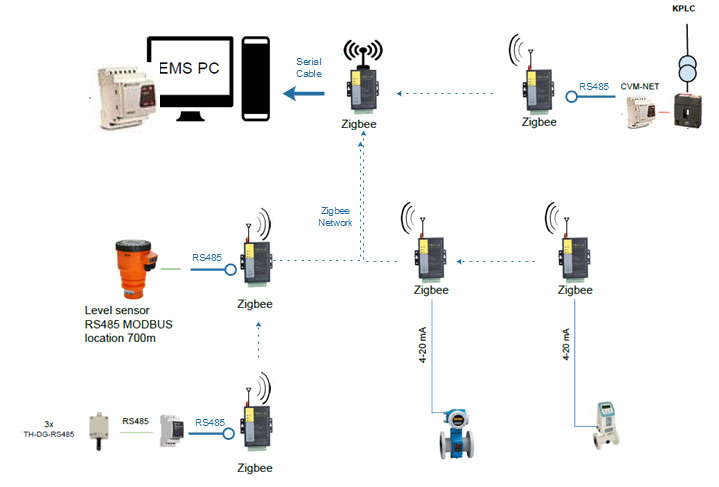 Why Four-Faith

High-Availability Wireless Control

·Support Point-to-Point, Point-to-Multipoint, Peer-to-Peer and Mesh network
·Support center node, route node and terminal node
·Supply 5 I/O channels, compatible 2 pulse wave output channels, 3 analog inputs.
·Support 65000 nodes
·Support ZigBee wireless short-distance data transmission

Four-Faith Benefits

·Support standard RS232/RS485 ports that can connect to serial devices directly
·Support hardware and software WDT
·High-powered industrial ZigBee processing chip
·RS232/RS485/RS422 ports:15KV ESD protection


More wireless connections for remote transmission, please visit
GPRS DTU for distributed off-grid solar power station monitoring system
solar power station monitoring system
TAGS: Four-Faith ZigBee Terminal Solar Power System [Previous Page]
Previous Page:Gas Monitoring Solution based on F8914 ZigBee wireless data transmission
next page:last_page