On June 28, 2023, the Shanghai World Mobile Communication Conference grandly opened at the Shanghai New International Expo Center. China Mobile, together with industry partners like Four-Faith, jointly released the "5G RedCap Lightweight Generic Module Technology Requirements White Paper". Four-Faith was invited to attend the press conference and witnessed the release of the white paper together with industry partners.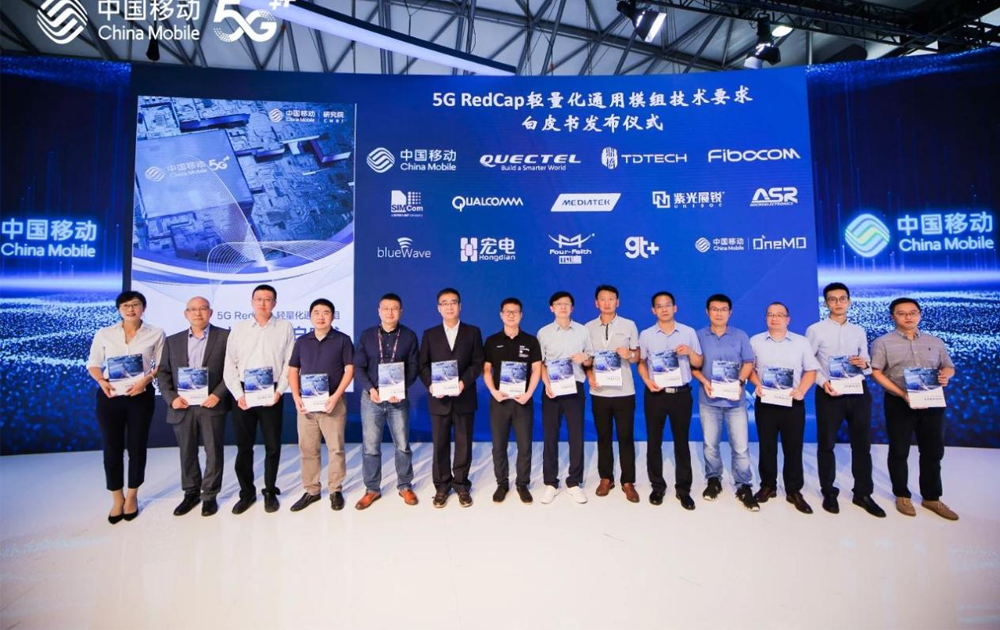 The white paper focuses on the medium-speed IoT field, with R17 RedCap technology as the core. By distilling common industry needs, it defines unified communication capabilities, hardware packaging, and electrical interfaces. Leveraging economies of scale, it aims to reduce module costs and accelerate 5G enablement across various industries.
The white paper elaborates on the current development of 5G networks, typical industry needs, communication capability requirements, hardware packaging requirements and electrical interface requirements. It focuses on introducing the RedCap capability requirements and other 5G advantage technologies that industries are concerned about, with the aim to provide guidance to the industry in designing and developing lightweight and universal 5G RedCap modules. This can help reduce costs and technology barriers for industrial terminals.
Promoting RedCap Commercialization to Achieve "Lightweight Deployment" of 5G
Facing the booming market of 5G RedCap, Four-Faith fully leverages its own advantages. Targeting the pain points of high costs for 5G terminals in medium-high speed IoT scenarios such as video surveillance and intelligent manufacturing, Four-Faith introduces RedCap technology to effectively reduce terminal costs.
For 5G+video surveillance application scenarios, Four-Faith has rolled out the first 5G RedCap AIoT Camera. Not only does it combine "quad-core domestic high-performance CPU, 3GPP R17 capabilities, industrial design, multiple smart algorithms, rich IoT interfaces, support for various sensing and communication protocols", but also inherits native 5G advantages like network slicing, low latency, and high uplink. This greatly reduces costs and power consumption of 5G terminals, fully meeting current video security requirements for 5G networks. It can be widely used in smart energy, smart grids, smart warehousing, smart transportation, and other fields.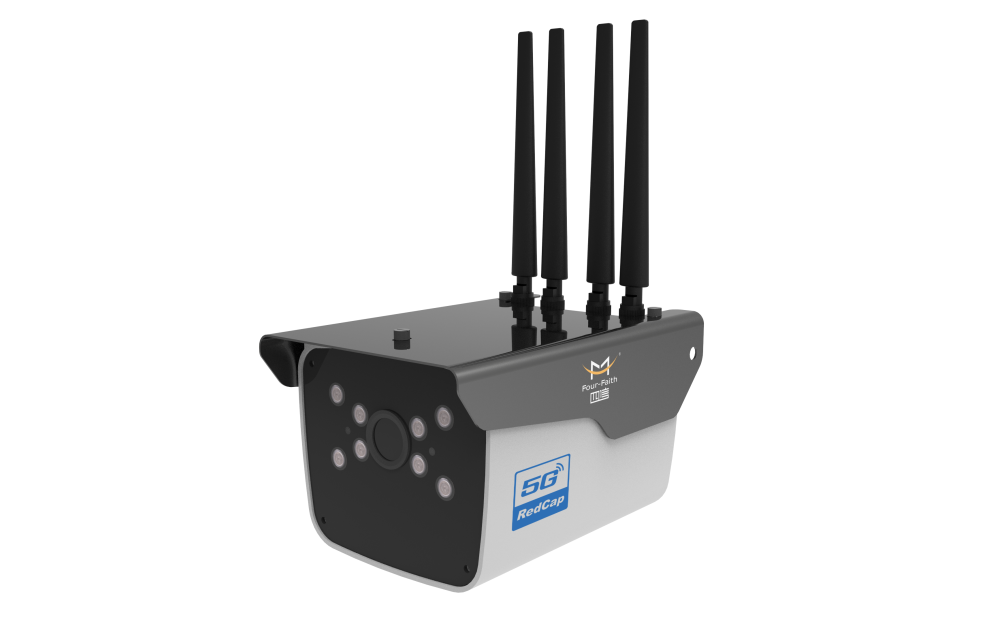 Meanwhile, with the continuous advancement of the "Made in China 2025" national strategy, manufacturing is gradually transforming and upgrading towards informatization, digitalization and intelligence. Manufacturing companies have also put forward requirements for network connectivity, terminal costs, and power consumption. Existing 5G technologies and terminal products can no longer meet their needs to reduce enterprise operation and maintenance costs.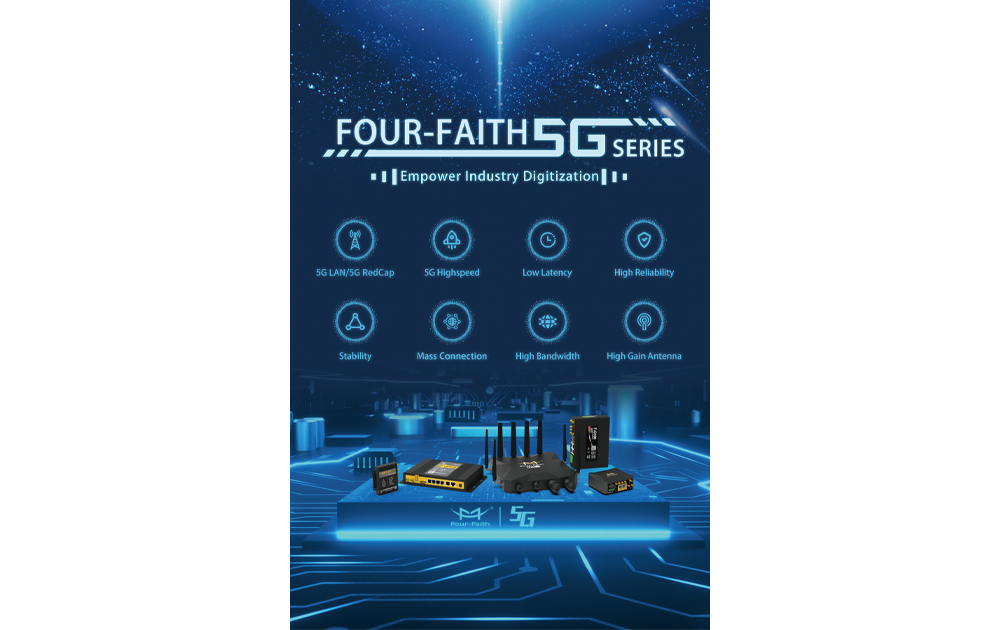 Four-Faith continues to delve deeply into 5G RedCap technology. Its 5G industrial communication terminal products are the first to complete 5G LAN testing and certification by domestic authoritative institutions, achieving business verification based on the 3GPP R16 protocol version. This series of products now supports key features of 3GPP R16 such as 5G LAN, multi-slicing, high-precision clock synchronization, meeting user needs for high-speed, massive connections, ultra-low latency, and secure transmission, while maintaining lower costs.
Accelerate Deployment to Achieve End-to-End Commercialization of RedCap
As a "lightweight" 5G technology, 5G RedCap is developing rapidly, and 2023 is expected to be the first year of its commercialization.
Four-Faith will continue to adhere to the path of scientific innovation, give full play to the advantages of independent R&D, take the lead in deploying 5G RedCap communication terminal application markets, and work with industry partners to accelerate large-scale commercial deployment of RedCap. This will lay a solid foundation for its rapid development and jointly promote 5G applications to reach new levels of scale.