The largest telecommunications exhibition in South Asia - Convergence India was held in New Delhi from March 7th to 9th. During the exhibition, more than 500 exhibitors from more than 30 countries showcased the latest products, technologies and services, including wireless communications, mobile operators, software companies, equipment suppliers, Internet of Things companies, as well as artificial intelligence, Internet of Things security monitoring and many other industry areas. After years of hard work in the field of wireless communications, Four-Faith has industry-leading technology, product and industry application experience. At this time, Four-Faith Communications takes its industrial grade router, industrial IP MODEM, equipment management platform, and close-range transmission of LoRa/NB - IoT/ZigBee, power failure indicator and a series of products to the exhibition.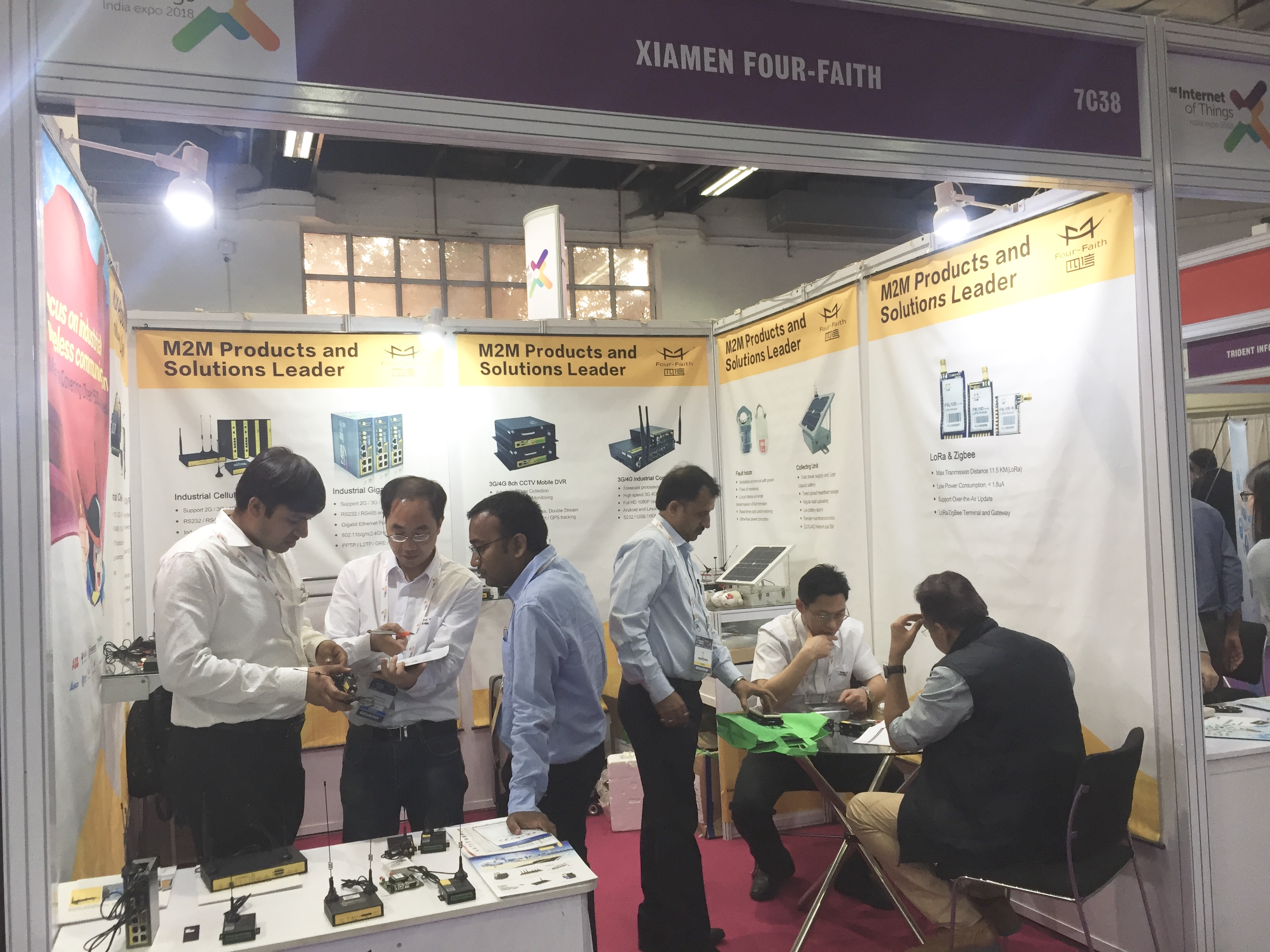 Four-Faith industrial grade router has stable high speed, supports DM and WMM platform, dual watchdog design, prevent communication module from crashing, support multiple online and offline trigger modes and other functions. Four-Faith Industrial IP MODEM has a rich communication interface, small size, support for a complex network environment, a variety of work modes, providing more custom functional design, remote configuration, and easy maintenance. Four-Faith DVR = a wireless video recording + image capture + data transmission triple, flexible networking, field environment, stable operation. Four-Faith industrial grade wireless RTU is +4G/3G data wireless transmission integrated design, achieve acquisition, counting, control, storage, alarm, transmission, etc., and seamless connection with various configuration software.
Four-Faith intelligent power failure indicator has line load monitoring, short circuit fault, and ground fault indication function, which can help the line-hunter to quickly find the fault point, shorten the power outage time, and improve the reliability of power supply.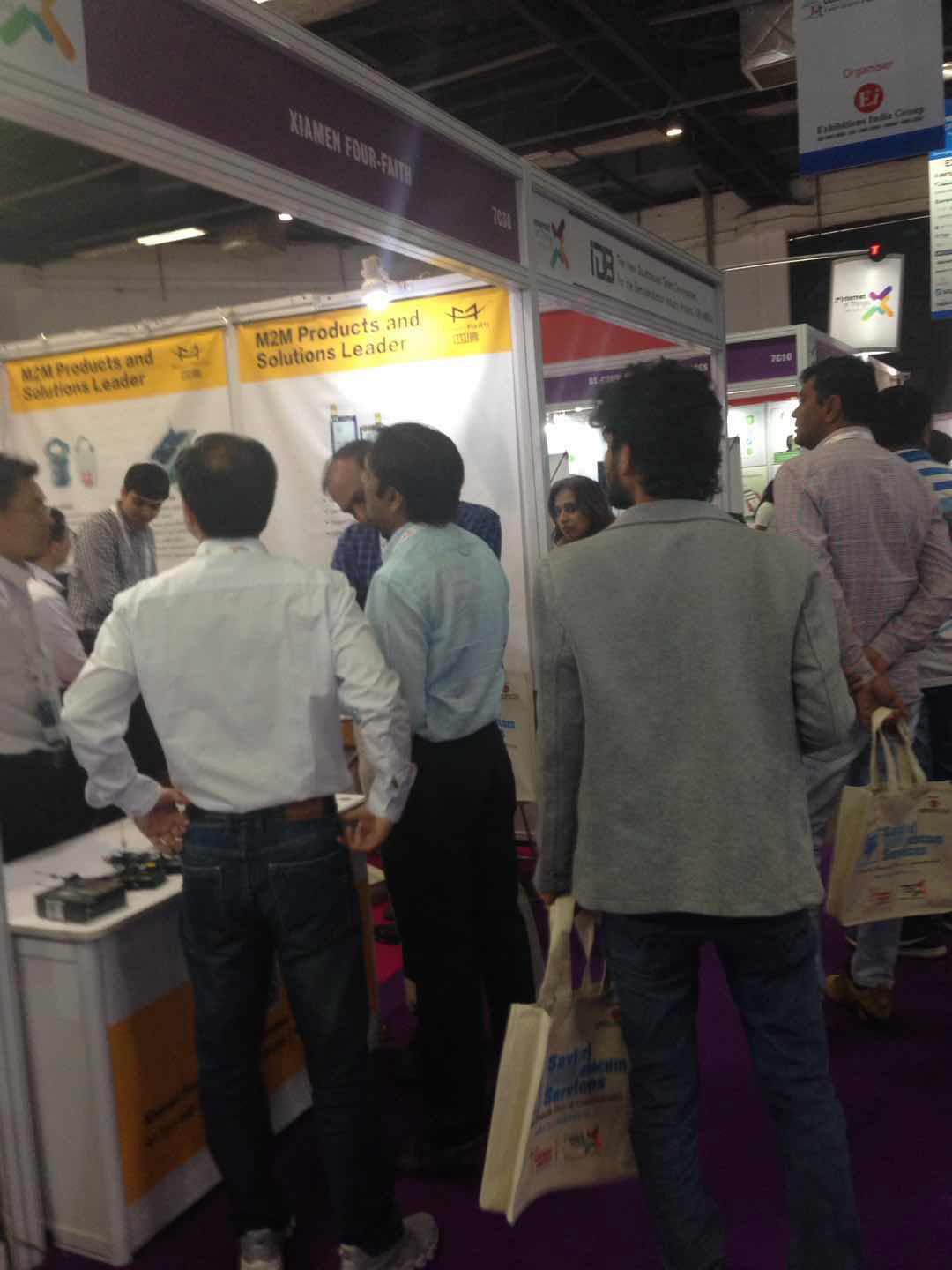 On the site of the booth, the staff of Four-Faith explained and demonstrated product technology solutions for the visitors on site and communicated with their counterparts on the latest technology trends. At the same time, during the exhibition, Four-Faith actively engaged with integrators and distributors to communicate on the application of Four-Faith products and technology in the field of wireless communications in the local Internet of Things, and promoted closer cooperation between the two parties. Four-Faith has always been committed to providing high-speed stability in innovative IoT wireless communication solutions and maintenance products. The capacity of Southeast Asia's communications market is huge, and Four-Faith will continuously improve its innovation and service capabilities, and continuously increase internationalization and international market expansion.

In this exhibition, the contents of the Internet of Things display include wireless transmission, sensors, chips, artificial intelligence, and security monitoring of the Internet of Things, covering terminals, networks, applications, and services. Under the globalization boom, the wireless communications technology of the Internet of Things has developed rapidly, especially in South Asia, where fiber-to-the-home, 3G and 4G construction are on the rise. The Convergence India is an important window for prospecting industrial prospects and understanding the status quo of the industry in South Asia. Four-Faith also focused on demonstrating wireless communication technology products and application solutions to customers, and fully demonstrated the innovation results and technological development trends of Four-Faith.