As one of Chinese leaders in IoT/M2M wireless communications solutions providers, Four-Faith dedicated itself to Smart Grid, Intelligent Fire Protection, Intelligent Water treatment, Smart City and disaster monitoring fields and provide Four-Faith Smart solutions.
Recently, Telecommunication Section Leaders in Xiamen Fire Detachment visit Four-Faith headquarters in Xiamen city, seeking the chance on cooperation on Intelligent Fire Protection projects.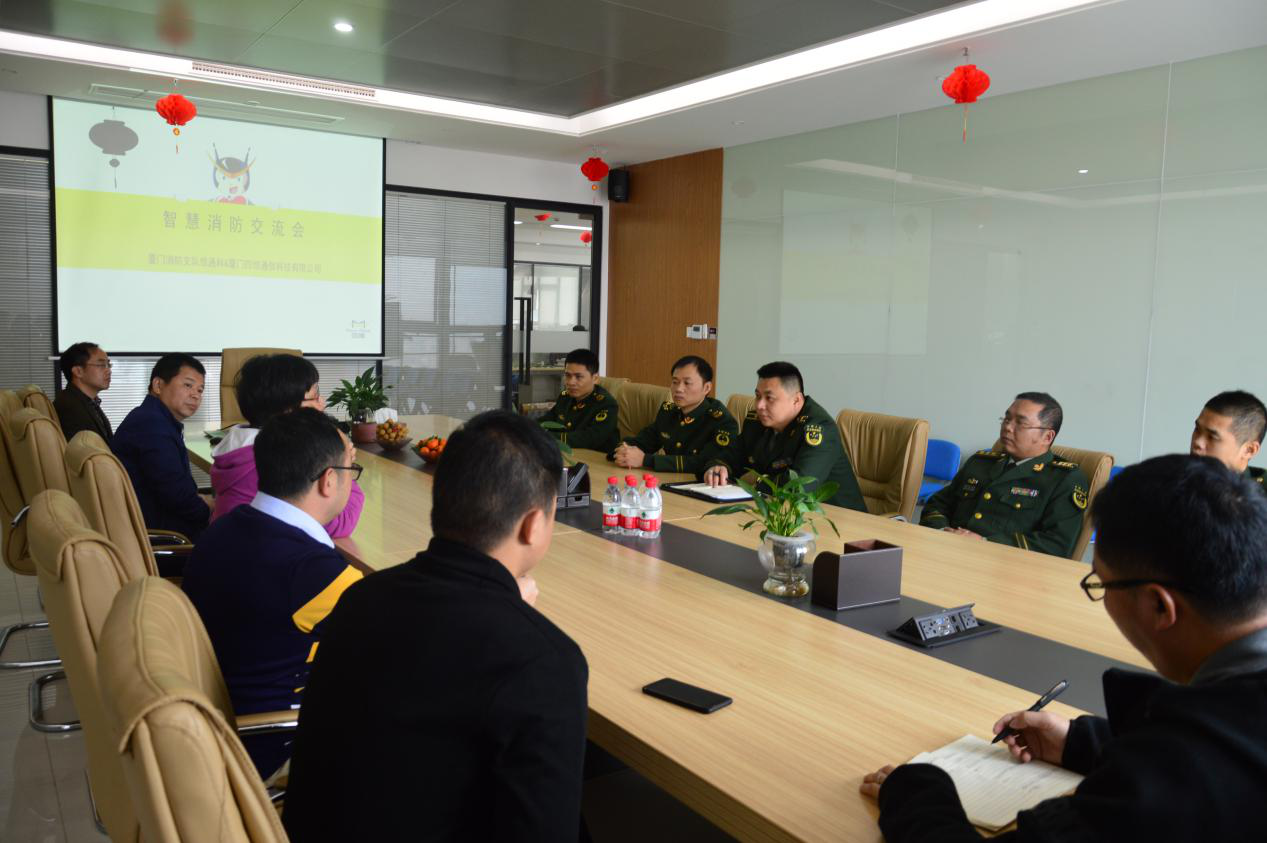 We had a fruitful meeting and introduced the products of core technology, intelligent fire protection solutions and share the witness of development and ideas of the future fire protection solutions and our cooperation on it.
Four-Faith Intelligent Fire Protection solutions adopts innovate idea of IoT + bid data technology, using industry leading technology of IoT, Internet, Cloud Computing, Cloud Storage, GPS/BeiDou, Smart Sensor Technology, big data analysis to monitor the social units, danger sources, water sources of fire protection, mini fire protection stations, fire protection videos, fire protection equipment. Based on big data analysis technology to display the fire protection deployment on map to forecast the fire danger, deploy fire protection and analysis after the accidents.

During this trip, Section Leaders in Xiamen Fire Detachment got a full introduction of Four-Faith intelligent fire protection solutions and confirm the cooperation based on specific requirements of fire protection fields.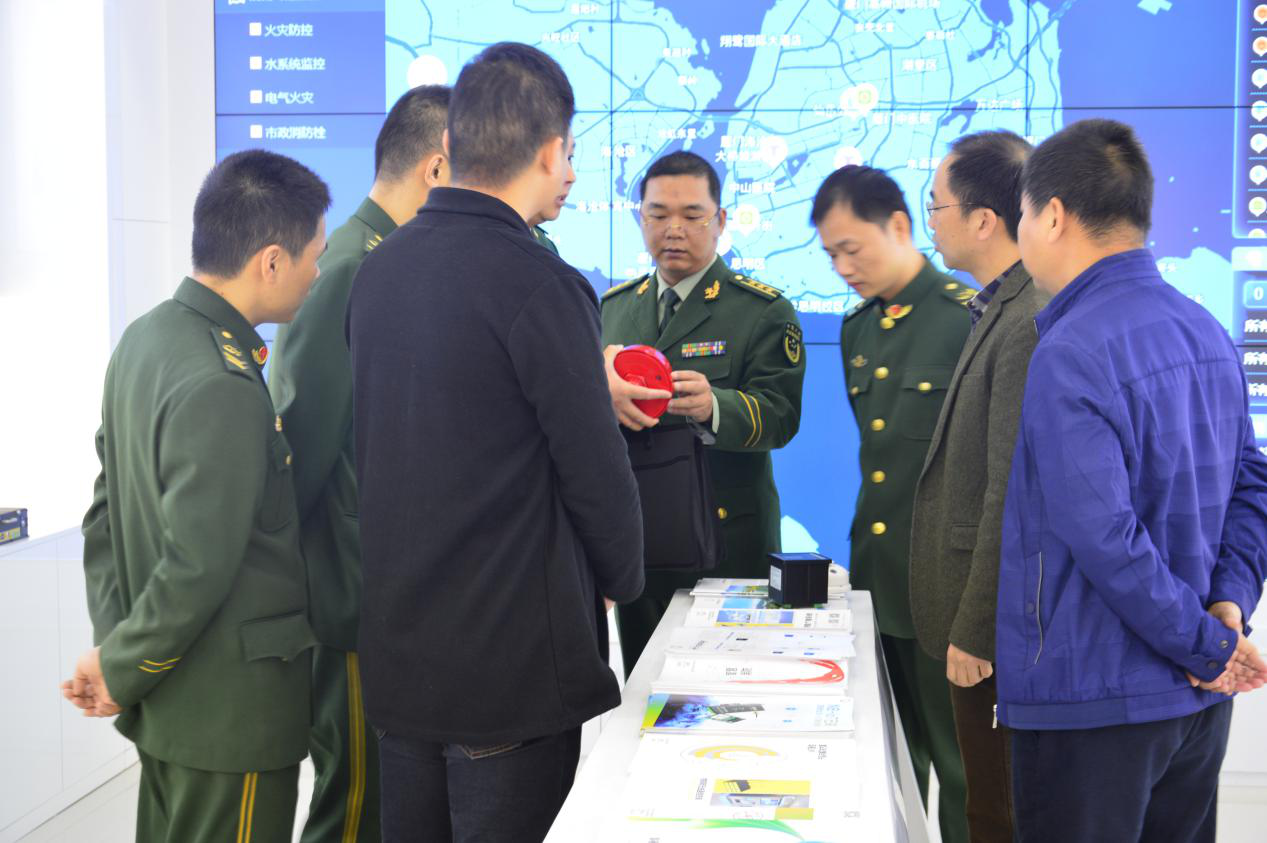 Section Leaders in Xiamen Fire Detachment has also visited Four-Faith R&D department, marketing team and production department, learning about the technologies, management, and latest sample products of Four-Faith.

Four-Faith is always focusing on IoT, offering IoT/M2M wireless communication products, intelligent terminals and services based on industry leading technology, covering smart grid, smart city, intelligent fire protection, smart water treatment, etc. With markets covering over 50 countries, Four-Faith dedicates to bring intelligence across all beings !