Recently, the enterprises which firstly passed CLAA compatibility test received CLAA COMPATIBLE certification and won the right to use related certification marks, Four-Faith LoRa module F8L10D is one of the first CLAA certificated products. In 2016, Four-Faith started to cooperate with CLAA ecosystem partners, and successfully used Four-Faith LoRa products in several projects like Daqing Oil Field. This adoption of CLAA certification will provide a reliable guarantee for Four-Faith LoRa solutions in future large projects.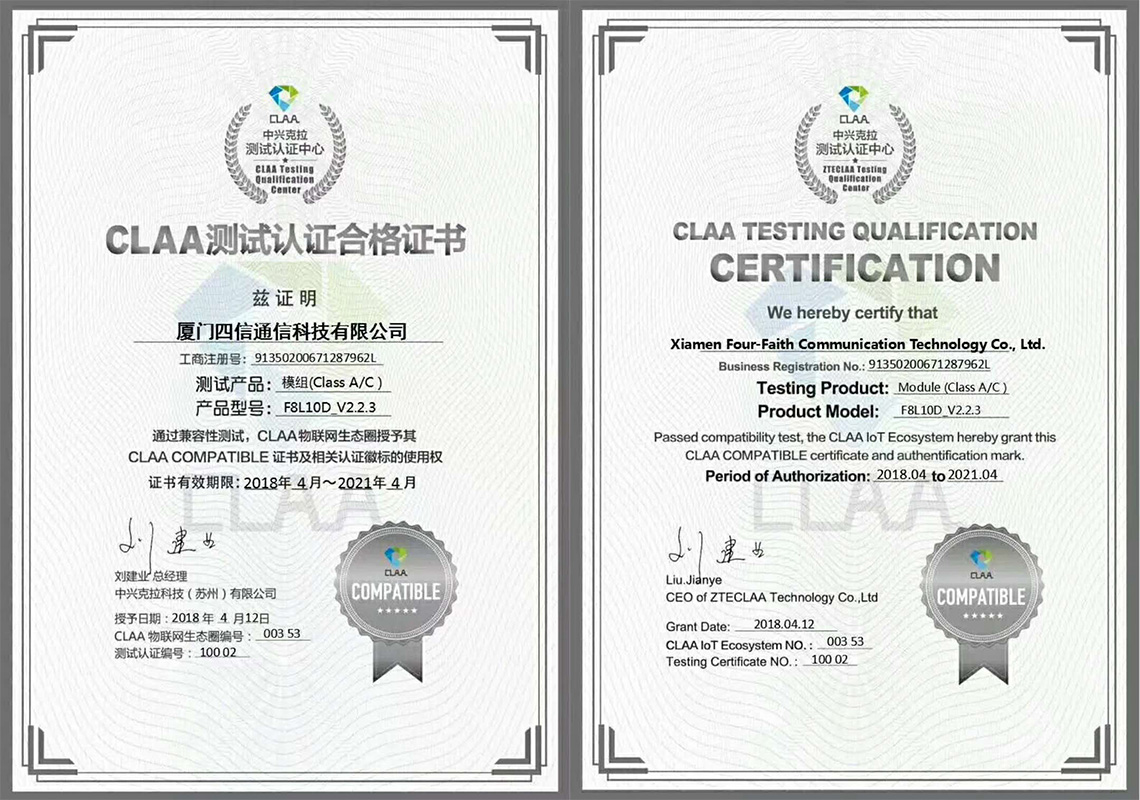 CLAA compatibility test including Class A testing, Class B testing, Class C testing, Broadcasting testing and Multi-Broadcasting testing etc. The enterprises which participated in the test must pass Class A testing, and should pass other connection compatibility testing as per different applications. Only the enterprises that pass CLAA compatibility test will enter CLAA IoT ecosystem supplier dictionary, and only CLAA COMPATIBLE LoRa modules will be recommended to other manufacturers in CLAA IoT ecosystem, terminal products that passed CLAA test can be used in large commercial projects of national CLAA network. The test procedure includes submitting application, primary review, strict tests and final review, then the products obtain CLAA compatible certification and can use related certification marks.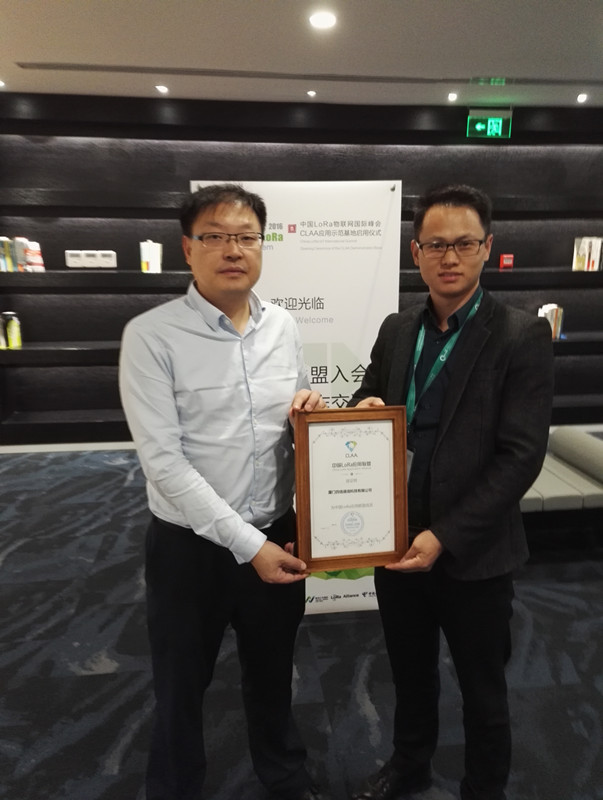 The LoRa module that Four-Faith sent to test is a wireless terminal module which is widely used in smart city, smart fire-fighting, smart agriculture, smart grid etc. It has many advantages, such as ultra-long communication range, multistage sleep mode, over-the-air wake up, ultra-low-power, excellent anti-interference, reliable data transmission, resolve packet loss; signal spectrum widening process, ultra high sensitivity -140dBm; suit for large projects, large number of nodes, high network capacity, flexible deployment, low cost; compact size, easy to embed and develop etc.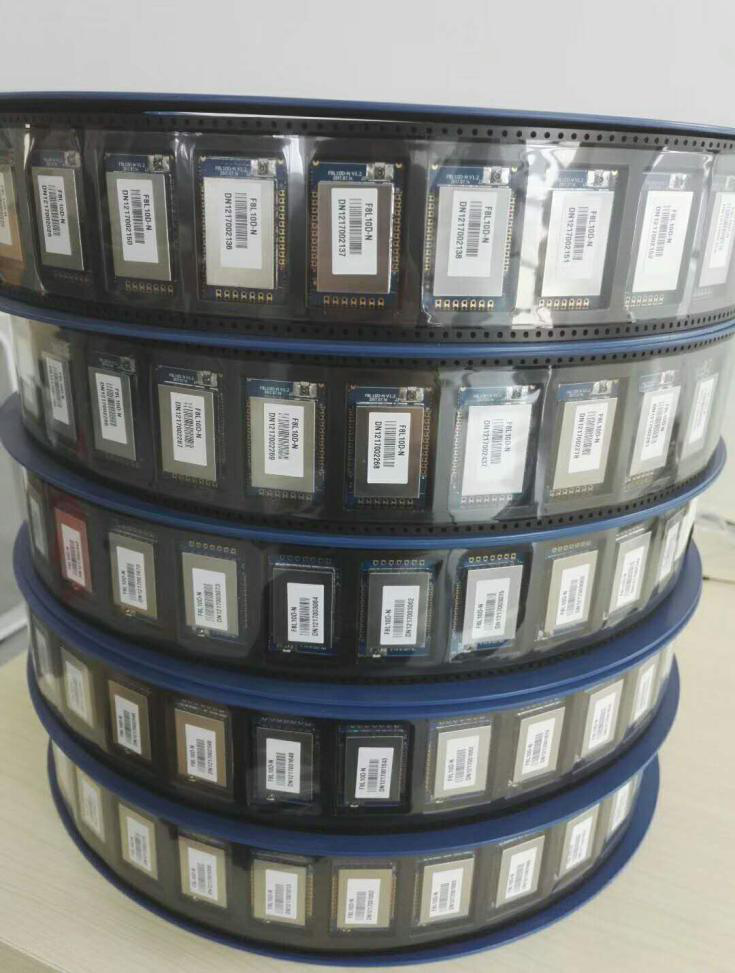 Four-Faith LoRa module firstly passed CLAA compatibility test and obtained CLAA COMPATIBLE certification, which are affirmation and recognition of Four-Faith long-term adherence to independent research and development innovations. We believe that with continuous strengthening of technology and R&D strength, Four-Faith will develop more representative independent innovation products!