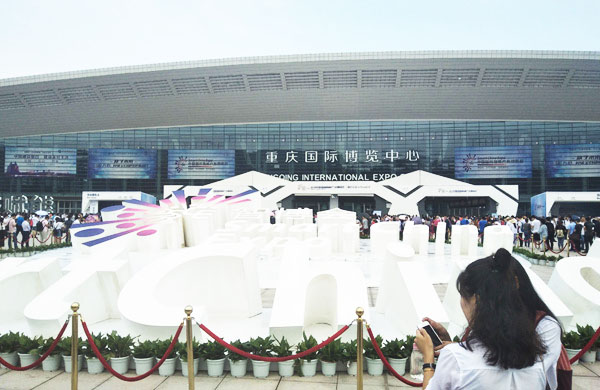 The first Smart China Expo started on 23rd August in Chongqing International Exhibition Center.
This is a large exhibition and there are more than 1000 journalists from 150 media worldwide report this exhibition. And

there are more than 20000 visitors, more than 500 exhibitors including some public and state-owned companies participate in the exhibition

. In additional, Ma Huateng from Tencent, academician of the Australian Academy of Sciences, academician of the Australian Academy of Engineering, Rama Mohanalo, Kodagiri, academician of the Chinese Academy of Engineering, academician of the International Eurasian Academy of Sciences, Li Deyi, Qualcomm Global President Christian Noah, Baidu Li Yanhong, Keda News Fei Liu Qingfeng, SAP senior vice president Li Qiang, Ziguang Group Zhao Weiguo, Executive Vice President of China University of Science and Technology, Chinese Academy of Sciences Pan Jianwei, Huawei Liang Hua, Alibaba Ma Yun attended the exhibition
Ma Yun talk about intelligent manufacturing
"This technological revolution has brought changes far beyond our imagination. Traditional manufacturing must change to new manufacturing to have an opportunity." The site learned from Alibaba that at the opening of the first China International Intelligent Industry Expo today, Alibaba Board of Directors Chairman Ma said that

after the new retail, new manufacturing is the key

, new manufacturing is a new driving force for economic transformation, and smart technology is an insurmountable key technology for new manufacturing.
Ma Yun said that

the new manufacturing is the perfect combination of manufacturing and service industry, and it is also the perfect combination of real economy and virtual economy.

He believes that the real economy and the Internet will be inseparable from anyone in the future. In the future, 90% of retail sales will be on the Internet and 90% of manufacturing will be on the Internet.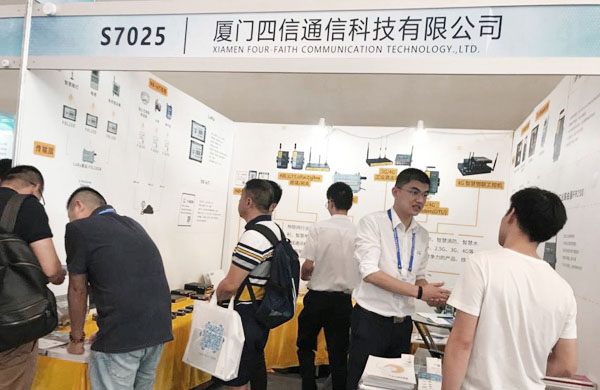 Regarding the fear of artificial intelligence to eliminate employment, Ma Yun said optimistically: "Artificial intelligence or robots will indeed replace a large number of jobs. Robots will replace many workers on the assembly line, but the service industry will generate new and large numbers of jobs. Because the manufacturing industry needs people to design, it needs experience and needs innovation." He said that to believe in human wisdom, we believe that our children will be able to do so in the future.
Feel the life from new technology
This exhibition will focus on the intelligent development of big data to lead innovation and development, focus on releasing a number of cutting-edge technological achievements, focus on displaying a number of

"black technology" products

, and presenting the scenes of future smart life, showing that intelligence is economic empowerment, A new vision to add to life.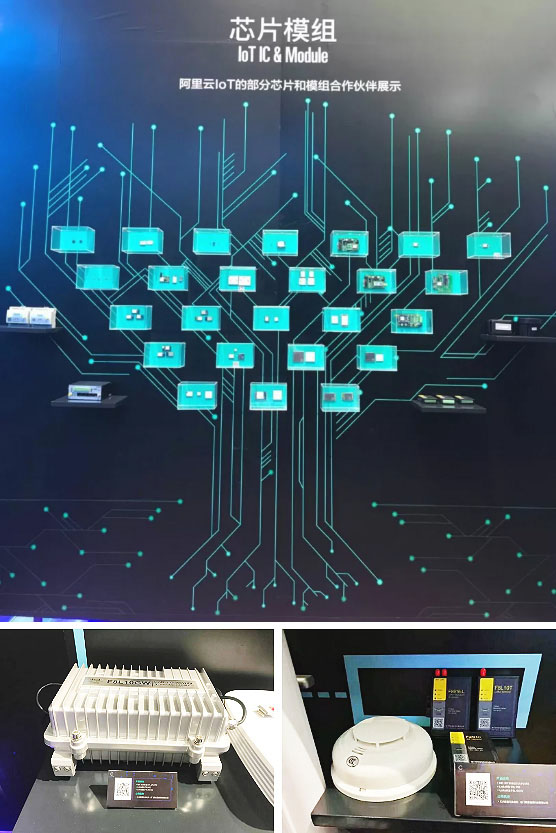 Four-Faith products got lots of good feedback
As a pioneer of Internet of Things, Four-Faith is leading the market both on products development and providing solution to customers, especially in smart city solutions.
Like Four-Faith smart wireless smoke detection system, it is very easy to install and widely deployed in hotels, cafes, residential buildings etc.
Smart wireless smoke detection system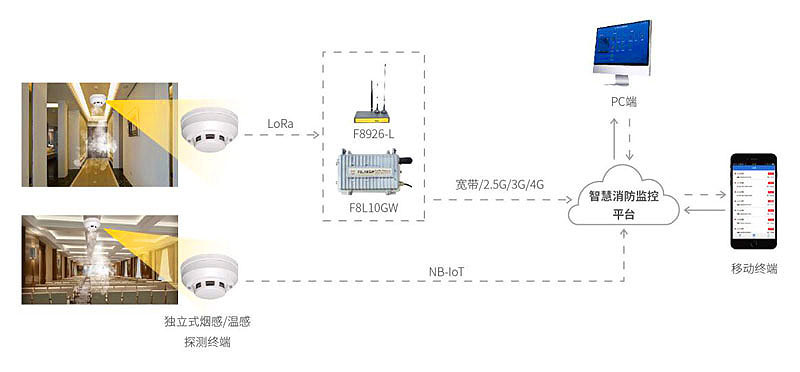 ● School, Hospital, Commercial Zone
● Residential building, Hotel, Restaurant
● Nursing homes, Welfare institutions, Museums
In the future, Four-Faith will continue to uphold the corporate vision of "making everything smarter", commit to the future of intelligence.