Invitation Letter
CommunicAsia 2023, Singapore Exhibition
Booth Number: 4C1-01
June 7-9, 2023
Marina Bay Sands, Singapore P2
Dear Customers,
The largest and most influential Information and Communications Technology (ICT) conference in the Asia-Pacific region is about to commence from June 7 to 9. It will focus on various key and emerging technologies of the industry, attracting global communication professionals to gather at the Marina Bay Sands to explore the latest achievements and business opportunities of the ICT industry.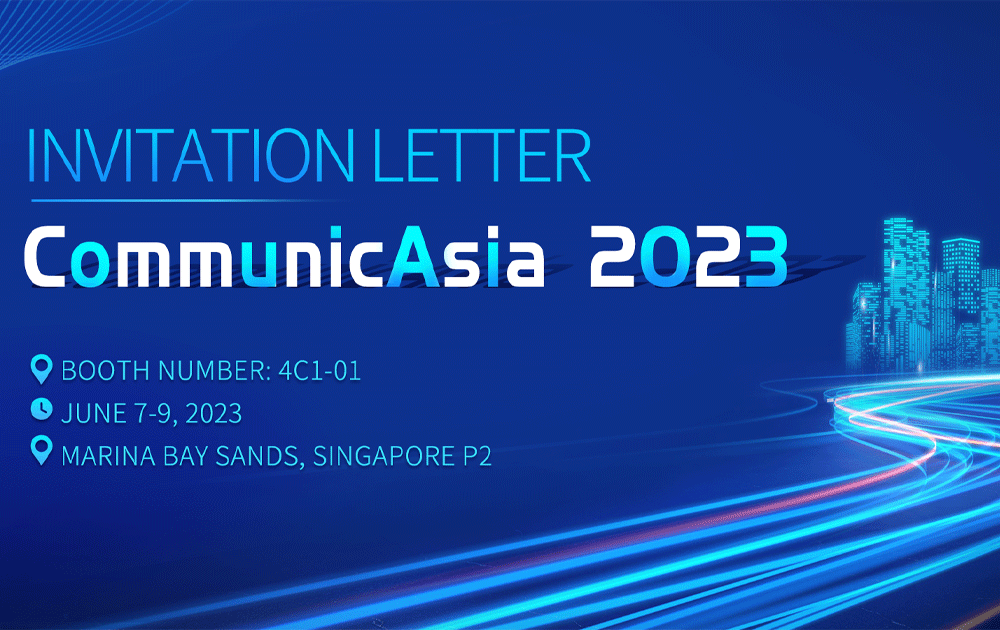 As an expert in the Internet of Things (IoT) technology, Four-Faith will bring its 5G/4G industrial router series, industrial data acquisition gateway, smart IoT monitoring series, digital transmission terminals, LoRaWAN series, W-Mbus and other products to the exhibition, and analyze the industry trends, exchange technology directions, and share the development achievements of the global communication industry with communication professionals, industry colleagues, and operator representatives from all over the world.
We welcome you to visit Four-Faith's booth 4C1-01 to witness the top industry event for communication professionals.
We look forward to your visit!
Xiamen Four-Faith Communication Technology Co., Ltd.
400-8838-199