Market Background
As a new information infrastructure, the Internet of Things (IoT) has become an important support for promoting the digital transformation, intelligent upgrading, and integrated innovation of industries such as manufacturing, retail, finance, and services. The "14th Five-Year Plan" for the development of the information and communication industry proposes to promote the comprehensive development of mobile IoT, promote the migration of existing 2G/3G IoT services to NB-IoT/4G (including LTE-Cat1)/5G networks, and build a comprehensive ecosystem for the coordinated development of low, medium, and high-speed mobile IoT.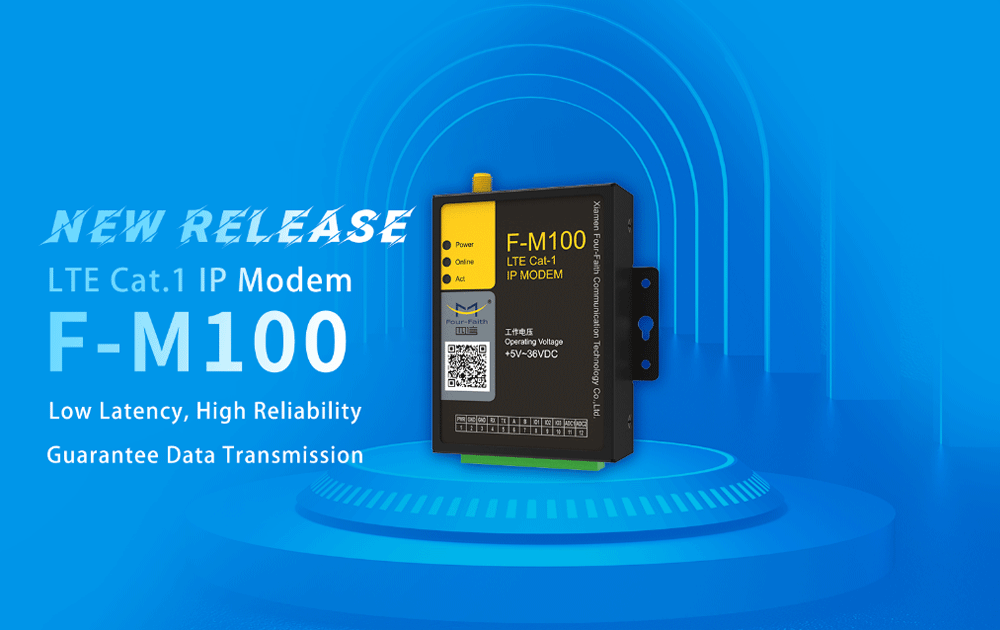 According to the latest statistics from the Ministry of Industry and Information Technology, as of the end of August, the market share of low-to-medium-speed IoT services in the mobile IoT market exceeded 60%. LTE Cat.1 has become an important force to assist industry digital transformation and upgrading in fields such as mobile payment, location services, and sharing economy due to its mature industrial ecosystem and perfect network.
In the rapid development of low-to-medium-speed IoT services, LTE Cat.1 occupies a dominant position due to its higher integration and simpler hardware architecture. Currently, various applications of LTE Cat.1 have been deeply integrated into various links of economic and social development, especially in the fields of mobile payment, sharing economy, location services, two-wheel vehicle monitoring, wearable devices, health, carbon neutrality, and other fields, with strong vitality.
In the face of the market brought by LTE Cat.1, which is in the tens of millions or even billions, Four-Faith seizes the industry opportunity once again and launches a new self-developed LTE Cat.1 wireless data transfer unit F-M100.
Data transfer unit - SXS-LTE Cat.1 The SXS-F-M100 is an industrial small-sized data transfer unit that uses a high-performance industrial-grade wireless module to provide users with wireless data transmission functionality via the LTE Cat.1 network. The product is widely used in unmanned and harsh environment projects, such as intelligent charging stations, smart environmental protection, smart grids, smart transportation, smart homes, industrial automation, smart buildings, public safety, and other fields, to meet various remote data transmission needs at the site.
Product Advantages:
Seed player in medium and low-speed IoT applications with its high cost-effectiveness, wide network coverage, medium speed rate, low latency, and other advantages, the product has become the best choice for reliable data transmission in medium and low-speed IoT applications.
Rich Transmission Protocol Ensures Information Security
Equipped with an industrial-grade 4G Cat.1 communication module, compatible with a variety of standard IoT transmission protocols (TCP/UDP/MQTT/HTTP); at the same time, supports data encryption transmission, TLS/SSL symmetric and asymmetric encryption, ensuring information security, rejecting insecure plaintext transmission, and preventing the risk of eavesdropping, tampering, and impersonation of information.
Higher Hardware Protection to Ensure Device Stability & Reliability
The product has SIM/USIM, RS232/485 interfaces, and built-in 15KV ESD protection; the power interface has reverse protection and overvoltage protection, RS485 electrical isolation ensures stable operation of the equipment and reliable data transmission.
Highly Reliable Design, Fearless of Harsh Application Scenarios
Software and hardware watchdog technology ensures stable system operation without crashing, network self-healing design and disconnection reconnection mechanism ensure that the device is "permanently online" and meets unmanned application scenarios.
Multiple data centers support Multiple Third-party Platform Access
Supporting dual primary and secondary data centers and up to 5 data centers, it can connect to third-party platforms that comply with the standard MQTT protocol, including Ali Cloud, Huawei Cloud, Baidu AI Cloud, CMCC OneNET, and more.