From May 16 to 18, 2023, the South Africa International Power Energy, Smart Grid, and Metering Exhibition will be grandly held at the Cape Town International Convention Center. This exhibition is the longest, largest, and highest level in Africa, with the deepest influence in the industry, covering power generation, transmission and distribution, smart meters, new energy generation, water resources management, and other fields.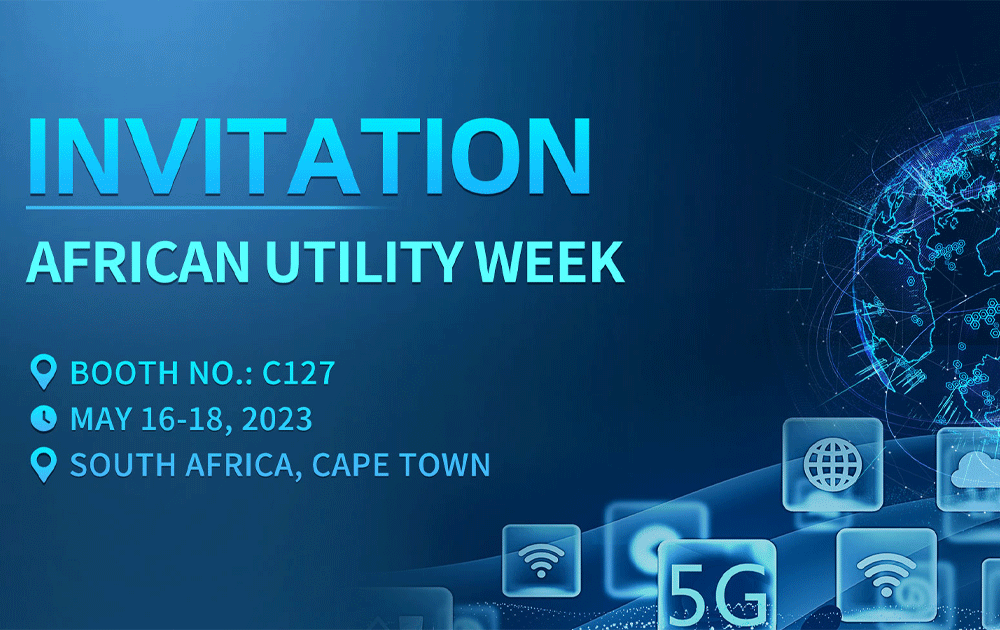 For the first time entering the African market, and also the first overseas exhibition after three years of the epidemic, Four-Faith is fully prepared to bring products such as 5G/4G industrial routers, data terminals, LoRaWAN series, W-Mbus, sensor terminals, and Four-Faith sensor cloud platform to make a grand debut, aiming at developing the local smart metering market and new energy market in Africa. It will also provide high-quality equipment, solutions, and services for power companies all over the world in the fields of "smart metering" and "renewable energy" to create more value for customers and society.
Integrating into the "Belt and Road Initiative", Four-Faith 's pace of "going global" is more determined. At this African Smart Energy Week exhibition, Four-Faith co-founder and vice president Tony Tang will lead the most professional business team to explore the African market. With more than ten years of accumulated smart energy resources and rich Internet of Things terminal product chains, Four-Faith will lay a solid foundation for developing African businesses.
In addition to a professional and excellent service team, Four-Faith also has a huge production base and modern production equipment to provide solid backing for creating high-quality products. The wholly owned factory covers an area of over 6,000 square meters, with a clean SMT patch workshop, plug-in workshop, product assembly testing, and finished product packaging workshop. At the same time, it has a professional product safety laboratory, product reliability test laboratory, product environment laboratory, and product aging chamber. At present, it has passed ISO9001/14001, ISO45001, SGS, and other certifications. Its products have passed CE, FCC, EMC, ROHS, environmental test certification, State Grid Center certification, national industrial production license, and other quality certifications, truly achieving the product production goals of "intelligence, standardization, safety, and reliability".
After more than ten years of deep cultivation on the Internet of Things field, Four-Faith's strength is far more than that.
From May 16 to 18, welcome guests to visit Four-Faith booth C127. Together with Four-Faith, explore more possibilities for the integration of the Internet of Things and new energy, gain an in-depth understanding of Four-Faith 's latest development achievements in the Internet of Things field, and witness the industry gala belonging to the people of the Internet of Things.