The Government of Fujian Province recently issued the decision on provincial Science and Technology Awards for 2020, awarding science and technology personnel and organizations that have made outstanding contributions to scientific and technological progress and economic and social development in Fujian province.
The project "Lightweight Detection Technology and Application of Internet of Things Attack Based on machine learning", which Four-Faith cooperated with Xiamen University and Jimei University, won the first prize of provincial Science and Technology Progress, further demonstrating Four-Faith's strong technical soft power.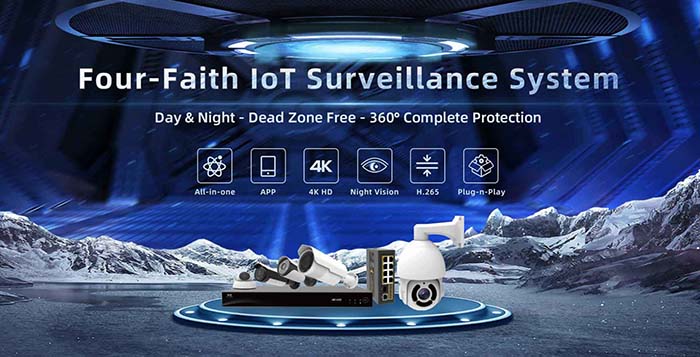 University-enterprise Cooperation is Mutually Beneficial and Win-win
Based on the basic principle of "university-enterprise cooperation and win-win cooperation", Four-Faith has always attached great importance to the industry-university cooperation with universities. In 2011, Four-Faith established the student Internship base of the College of Information Science and Technology of Xiamen University to continuously increase the cooperation opportunities with universities in Fujian Province.
The award-winning project, jointly prepared with Xiamen University and Jimei University, further gives full play to the multi-level and multi-form cooperation advantages between schools and enterprises and provides more professional and reliable products for sustainable business in the Internet of Things industry.
Continue to Explore and Make New Achievements
As a leading enterprise on the Internet of Things industry, Four-Faith has always been committed to the "all-around and diversified" development of the Internet of Things. This award once again confirms that the comprehensive strength of Four-Faith software and hardware is widely recognized by industry users and government and enterprise units.
In the future, Four-Faith will continue to adhere to the road of innovation and development, continue to increase the exploration of product innovation and technology upgrading in the new era, and work with industry partners & universities to achieve more achievements, to provide strong scientific and technological support for high-quality development.