On May 26, the first meeting of China Mobile's mobile communication sub-chain network working group was successfully held in Beijing. At the meeting, a new batch of RedCap combat teams was released. As a long-term strategic partner of China Mobile, Four-Faith was selected into the list of RedCap combat teams. Together with many industry partners, it will accelerate the rhythm of RedCap commercialization.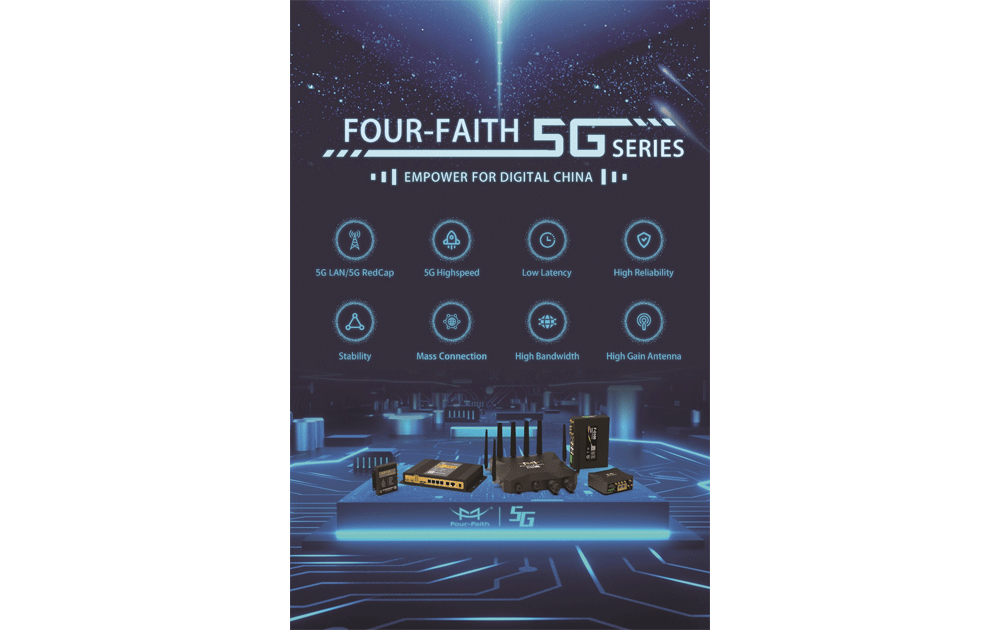 Redcap Combat Team
2023 is a crucial year for RedCap commercialization. To further improve the technical completeness of RedCap and accelerate the maturity of RedCap products, and build an industrial benchmark for RedCap, China Mobile has joined forces with the industry to establish the RedCap Combat Team. The aim is to carry out RedCap commercialization research across the network, chips, modules, terminals, and applications.
Accumulate RedCap Market and Empower Industrial Digitalization
As a lightweight 5G technology, RedCap helps solve the current high cost of expanding 5G terminals in the industry and helps 5G technology penetrate thousands of industries and applications, which is a topic that the industry is paying close attention to.
As an expert in Internet of Things technology, Four-Faith always pays attention to the development trend of the industry. By deeply combining its own innovation and R&D advantages, Four-Faith iteratively updates its products.
At present, Four-Faith's 5G industrial router product series already support 5G RedCap functions. While greatly reducing the cost of 5G terminals, it retains 5G's excellent performance such as low latency, network slicing, large capacity, and high reliability, lowers the threshold for industry users to build 5G commercial networks, and helps enterprises to achieve large-scale commercial deployment and application of 5G commercial networks.
Currently, Four-Faith's 5G industrial router empowering industry customers' digital transformation integrates key 5G capabilities such as RedCap, network slicing and 5G LAN. It covers application scenarios such as AGV unmanned vehicles, substation inspection robots, AI security monitoring, AR intelligent inspection, and production energy consumption management, promoting the large-scale promotion of 5G application scenarios.
In the future, Four-Faith will continue to work with industry partners to accumulate the 5G RedCap market and create more 5G RedCap application scenarios for different industries to empower digitalization and facilitate the construction of digital China.