In today's fast-paced and connected world, businesses and industries rely on constant connectivity to remain competitive and efficient. Whether it's for remote monitoring, machine-to-machine communication, or data collection and analysis, a reliable and secure connection is essential. Four-Faith's 4G Router provides just that, with a range of features and benefits that make it the perfect solution for industrial connectivity.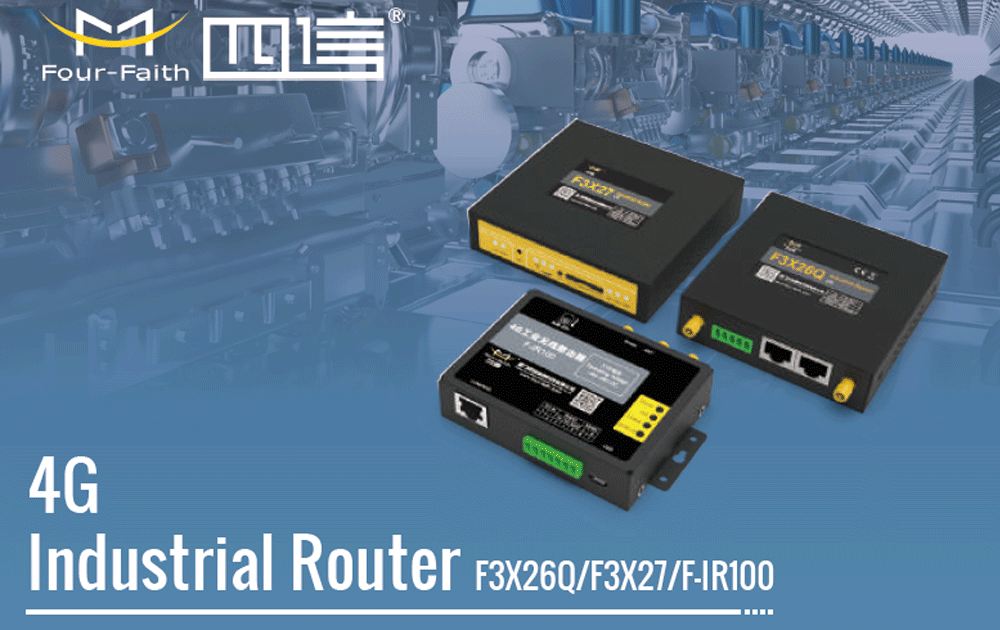 1. Industrial-grade design
Designed specifically for industrial use, Four-Faith's 4G Router is built with a sturdy metal casing and industrial-grade components that ensure durability and long-lasting performance. Whether it's in a factory, a mine, or a construction site, this router can withstand harsh environments and extreme temperatures, making it the perfect choice for any industrial application.
2. Product line options
Four-Faith offers a range of product options to meet the diverse needs of our customers. We have different types of industrial 4G routers, including single SIM card and dual SIM card models, to provide uninterrupted network supply. Our routers also support multiple frequency bands, ensuring compatibility with different network operators and regions. With our range of products, we can help you find the perfect solution for your specific needs.
3. Rich IoT interfaces
One of the key features of Four-Faith's 4G Router is its rich IoT interfaces. These interfaces allow you to easily connect and manage your IoT devices for real-time data collection and uploading. Whether it's a sensor, a camera, or any other IoT device, our router can easily connect to it and provide you with the data you need for analysis and decision-making.
4. Industrial and network protocol support
Our 4G Router supports various industrial protocols, such as Modbus, OPC, and SCADA, ensuring seamless integration with your existing industrial systems. In addition, it supports network protocols such as MQTT, HTTP, and TCP/IP, making it compatible with different types of networks and systems. With our router, you can easily connect and manage your devices without any compatibility issues.
5. Advanced security features
At Four-Faith, we understand the importance of security in industrial connectivity. That's why our 4G Router is equipped with advanced security features to protect your data and devices from unauthorized access and cyber-attacks. Our router supports VPN, firewall, and various encryption protocols to ensure the safety of your sensitive information.
In conclusion, Four-Faith's 4G Router is the perfect solution for industrial connectivity. With its industrial-grade design, rich IoT interfaces, support for various protocols, and advanced security features, it can meet the diverse needs of our customers in different industries. Contact us today to learn more about our products and how they can benefit your business.