Nowadays, in the rapid development of the Internet of Things and 5G cellular network technology, 5G industrial routers have been applied to various scenarios, such as smart city, smart factory, smart transportation, etc. In addition, the 5G industrial router can be seen almost everywhere in our daily life, such as vending machines, bus stations, outdoor LED advertising machines & displays, surveillance systems, etc. Today's 5G industrial routers bring high-speed transmission, low latency, high reliability features across all applications and jump to a higher level which was not possible to reach in the past.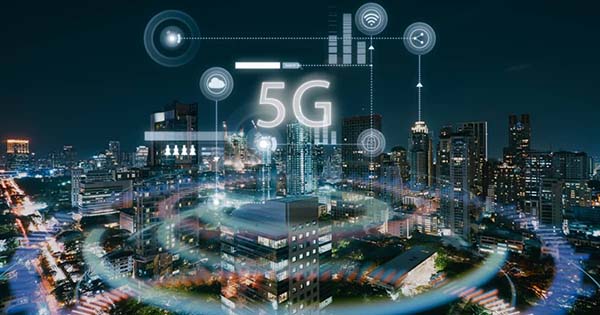 The 5G network not only has a higher transmission rate, but also presents the characteristics of low delay, high reliability, and low power consumption in transmission. Low power consumption can better support future IoT applications. Low latency and high reliability can meet the needs of the internet of vehicles, for example, the Internet of vehicles requires transmission delays as low as 1ms, while traditional authentication and encryption procedures do not satisfy the ultra-high reliability and low-latency communication scenarios.
So, what changes will the 5G industrial router bring to us?
Smart cities and municipal will use the information and 5G technology to enhance livability, workability, security, and sustainability. Energy costs will decrease, the traffic will flow faster, and safety will increase. The 5G industrial cellular routers will be there along the way providing encrypted faster data transmission channels to set up, manage, monitor, and secure all the connected devices in a smart city from sensors to IoT edge systems.
Self-Driving technology must be refined to the point where it's both reliable and flexible enough to handle a complex journey. Cars need to communicate with each other to avoid accidents and minimize congestion if there's nobody on the driver seat. They will need to understand the sensors deployed on traffic lights poles, road signs, and the pavement to navigate more safely. And they need to get responses instantly, which is where low-latency and high reliability 5G industrial router can be offered.
One of the best things about robots is their ability to do jobs that would be just plain dangerous for people. Thanks to the high-speed, low-latency, and high-density quality networks, robots equipped with 5G industrial router can be widely used in industrial welding, deep space exploration, and disaster response, their challenges can be more precisely achieved by robots.