More than 30 years have passed since the first informal Internet of Things (IoT) device, the Carnegie Mellon (Carnegie Mellon) soda machine, was remodeled in 1982. In the past decade, NB-IoT technology has become more affordable and more effective. The equipment itself is cheaper, more power efficient, smaller and more and more optimized to fill a specific role in the NB-IoT architecture to create new business results. In the next 20 years, we can connect as many as 1 trillion devices to the Internet. The more devices we connect, the more opportunities for business improvement we can use the Internet of Things to discover and implement.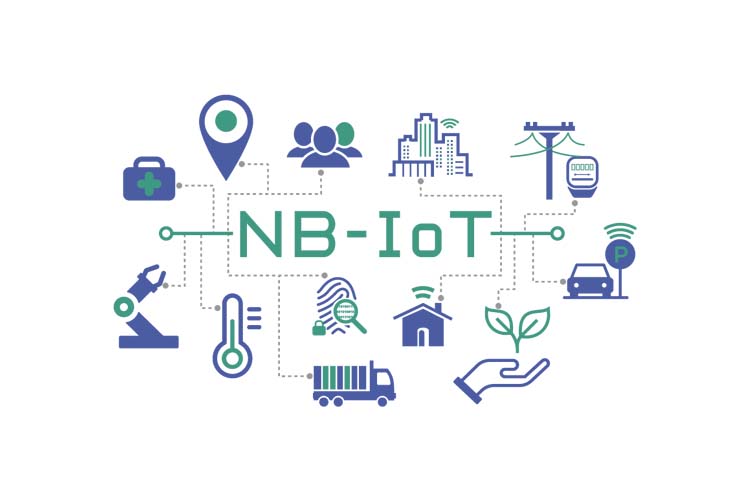 Now, the necessary technology has matured day by day, and the realization of functional Internet of Things is also increasing. The wave of NB-IoT services and systems has begun to break into the market, which is full of various architectures, feature sets and applications. Although many factors need to be considered when investing in NB-IoT hardware or a complete NB-IoT solution, it is important to understand the protocols available for NB-IoT sensors and how visionary business decision makers can best choose protocols now and in the long term .
How to choose an IoT protocol
The IoT protocol is the network language used by the nodes of the IoT system and is critical to the overall feasibility of deployment. The agreement specifies the scope, format, and complexity of communications for IoT solutions, and plays a major role in determining costs and functions. Therefore, how to choose the right protocol is very important. There are two main continuums to consider:
● Power supply: Do sensors need to be powered by batteries in the wild for days, months or years? How often do they need to report? Are they considering using disposable devices, or will they use replaceable or rechargeable batteries?
● Connectivity: What range of communications must be covered, and how much data does each message need to send? Will the cellular service provider be able to maintain your connectivity, or do you want to keep your own network and the data running on the network?
Where the requirements for IoT deployment fall along these continuities will usually indicate which protocols they should consider and the expected costs. The smallest and least demanding IoT setup for a connected home or office can run on a normal Wi-Fi network, and all components are continuously powered. Other options for short-range connections are Zigbee, Z-Wave and Bluetooth.
In terms of power, range, and cost, each technology has its own advantages and disadvantages.
For larger areas such as farms, campuses or cities that require small-batch data transmission, an independent low-power wide area network (LPWAN) is the perfect answer-LoRaWAN and SigFox are the two most popular LPWANs. When talking about coverage areas and crossing borders, cellular protocols like NB-IoT or Cat-M may seem more and more practical.
Let's study the specific use cases of LPWAN and cellular NB-IoT deployments to help understand which option will provide future IoT benefits and growth.
Use LPWAN to run an optimized area network
If you are managing large projects, such as construction projects, oil refinery turnover or any similar operations that require tracking personnel, equipment, and dangerous situations on a wide site, then you may have considered launching your own NB-IoT deployment. Maybe you run a factory or warehouse; maybe you are in charge of supervising pastures or other agricultural fields; maybe you own a large school or a government campus. In all these industries, the Internet of Things seems promising to have lasting business impact-creating more efficient processes, saving money and creating new revenue. For networks with a connection area larger than a single small building, LPWAN usually makes the most sense.
If you deploy an LPWAN like LoRaWAN Gateway instead of connecting to a cellular IoT, you will most likely pay the same or less and will have more elements in the deployment. Although the cost-benefit model will vary depending on your business model, LPWAN will usually provide you with a dedicated area network for the coverage area you need: you own all the equipment, the network, and the data transmitted over the network. When the cellular network fails or the transmission tower fails, you don't have to worry about NB-IoT deployment failures, and you don't have to wait for the provider to fix it.
If you install your own LPWAN, you are responsible for monitoring, support, maintenance and repairs when problems arise. You must also determine how to protect the network. For these reasons, it is strongly recommended that you deploy an LPWAN in which the entire solution should be packaged together. This means sensors, gateways, clouds, and applications created by one company, not pieced together. The advantage of this is that everything will be pre-integrated and designed to work together safely, and you will always know who to contact when support and maintenance are needed.
Another significant difference is that, unlike cellular data packets, LPWAN transmissions do not always wait for confirmation of receipt. This has both benefits and responsibilities: you can get more traffic on the system without confirmation, but sometimes you will lose data points due to network congestion.
In addition, LoRa Gateway and LoRaWAN Gateway can also achieve wireless network support on a wide range of projects, with better versatility and prospects. More than 500 leading technology companies have joined the LoRa Alliance. LoRa technology continues to evolve to meet changing NB-IoT methods and new use cases.
Leverage the cellular protocol to take advantage of the remote Internet of Things
Imagine that you are responsible for providing services to hospitals, retailers, airports, or other businesses across the city or state, and you can profit from a consistent and clear view of freight. Or, suppose you are involved in disaster preparedness or environmental monitoring, and you need to analyze information from a network of sensors and data sources across regions. Maybe you run a rental company and you can use a method to closely track your equipment and vehicles in an unexpectedly large space. In these use cases and more, the cellular Internet of Things can be a game changer and can collect data from remote points. The cellular protocol will discuss the Internet of Things for people in areas that operate on a large scale or cannot legally or logically establish a gateway.
Although other technologies may emerge and have a place in the still developing market, the two protocols that seem to occupy the largest market share and most discussed are Cat-M and NB-IoT.
Of the two, Narrowband Internet of Things (NB-IoT) has higher battery efficiency and may be available at a lower subscription price. The low-power communication and data size it provides more closely matches the LoRa Gateway profile, making it easier for IoT providers who want to cover both LPWAN and cellular use cases for cross-sensor compatibility.
On the contrary, Cat-M will allow higher data rates and low-latency communications, which will be crucial if the user needs to collect large files from his or her IoT device or push large updates through the pipeline to the NB-IoT endpoint. Cat-M will allow low-quality voice and will be used more in true real-time applications such as smart vehicles.
The cellular IoT protocol provides a way to utilize IoT data on a regional, national, or even intercontinental scale, without the need for pre-established gateways to create coverage. Instead, the provider's existing base station will transmit IoT data. This also means that your IoT will have the same blind spots as the cellular network, and if the network connection is interrupted (due to maintenance, ordering restrictions, emergency or other reasons), your IoT will also collapse. However, ease of deployment and coverage often exceed the costs and limitations of relying on cellular providers.