There are many classifications of industrial switches, which are usually divided into manageable industrial switches and non-network switches. According to the installation method, they can be divided into rail-type industrial switches and rack-mounted industrial switches. This article introduces what the rail type industrial switch is, and what are the advantages of the rail type industrial switch.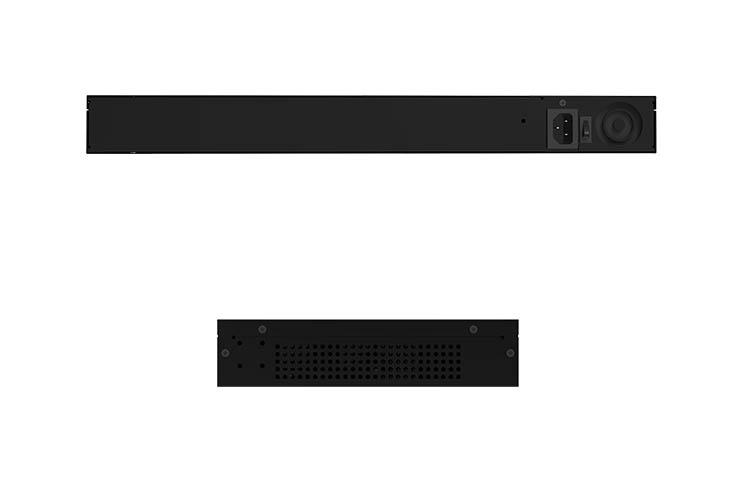 Rail-type industrial switches are also Ethernet switch equipment used in the industrial control field. Just use DIN rail installation to directly clamp the back of the switch on the rail. Rail-type industrial switches are very convenient to install, do not need to be fixed with screws and are easy to maintain.
Industrial Ethernet switches are generally installed in cabinets, and the size of the cabinet is limited, so users will choose to use rail-type industrial switches. Using this switch installation can save the capacity of the cabinet, and the wiring in the cabinet will be clearer.
Rail-type industrial switches provide 8 10/100M Ethernet RJ45 electrical ports, and up to 4 gigabit interfaces (SFP gigabit modules) for uplink and downlink data transmission or ring network application, which is very convenient to set up high bandwidth, Real-time industrial control network with big data throughput. It supports multiple protocols such as IEEE 802.1Q VLAN, IEEE802.1p QOS, etc., which realizes effective planning and monitoring of business data. It also provides various methods such as port mirroring, link aggregation, and MAC address filtering to control network data and network bandwidth. Effective monitoring and management.
Rail-type industrial switches support Super-Ring ring network proprietary technology, 2 freely selectable ports can form a highly reliable and stable industrial Ethernet redundant ring network for industrial equipment networking, data collection and transmission Provides highly flexible, reliable and stable combined applications.
Rail type industrial switches have redundant dual power supply DC wide voltage range (11~55V) input function, which greatly improves the adaptability and reliability of power input, and protects the reliable transmission of network data of industrial automation systems. The device has a relay alarm output port, which can be set up with humanization, flexible and rich in setting alarm output functions. When a power failure occurs or the main and backup links of the ring network are changed, the relay will quickly respond and output an alarm signal to notify the on-site personnel for maintenance.
Rail-type industrial switches can operate normally in a wide temperature range of -40°C to 75°C, so they can adapt to harsh working environment conditions and meet the operating requirements of industrial sites.
Regarding the problem of rail type industrial switches, this article briefly introduces the basic situation of rail type industrial switches. It can be seen that the advantages of rail-type industrial switches are very obvious, which is also the reason why rail-type industrial switches are widely used, because it can provide customers with a strong guarantee for the construction and operation of industrial real-time data networks.