Industrial Ethernet switches are designed to ensure that the switching speed is fast the switching capacity is far greater than the amount of information transferred. Industrial Ethernet switches usually have several to dozens of ports. This article specifically introduces the industrial Ethernet ports.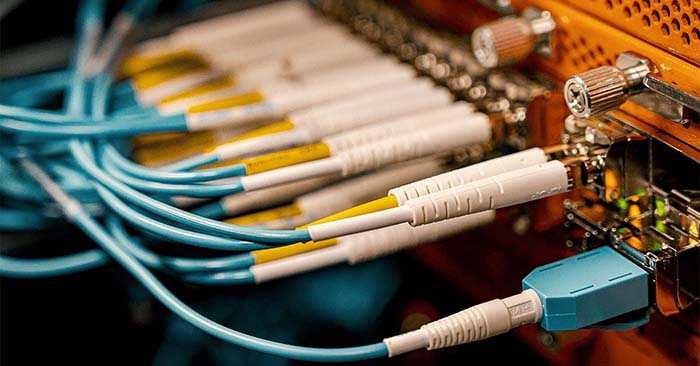 1. Rj-45 Optical Fiber Port
This type of port is often referred to as a "crystal head" and is a type of twisted-pair Ethernet port. The RJ-45 plug can only be inserted in a fixed direction.
This port can be used in 10Base-T Ethernet, 100Base-TX Ethernet, and 1000Base-TX Ethernet. The transmission medium is a twisted pair cable. However, the medium has different requirements according to the bandwidth, especially the 1000Base-TX Gigabit Ethernet connection must use at least five types of cables. Class 6 lines should also be used to ensure stable high speed.
The SC connector has been in use since the 100Base-TX Ethernet era, so it was called 100Base-FX (F is short word for fiber), and now the SC fiber connector is receiving renewed attention.
There are many types of fiber sockets. SC fiber socket is mainly used in local network switching environments, which provides this excuse on some high-performance gigabit switches and industrial routers. It looks like RJ-45, but the SC fiber socket is a bit flatter.
A switch that can be used for network management generally has a Console port, which is used to configure and manage the switch and is the procedure for configuring and managing the switch. The IP address, domain name, or device name can be used for other configurations. However, these parameters cannot be built into a newly purchased switch. Therefore, the Console port is a very common and basic management and configuration port.
Different types of switches have different Console ports, some on the front panel and some on the rear panel. A modular switch is usually located on the front panel, and a fixed-configuration switch is usually located on the rear panel. These ports are usually marked with CONSOLE above them.
FDDI is one of the mature LAN technologies with a high transmission rate. It has the characteristics of timing token protocol and supports multiple topologies. The transmission media is an optical fiber. Fiber Distributed Data Socket (FDDI) is a set of protocols developed by the American National Organization for Standardization (ANSI) for transmitting digital signals over optical cables. FDDI uses double-ring tokens and can transmit at rates of up to 100Mbps.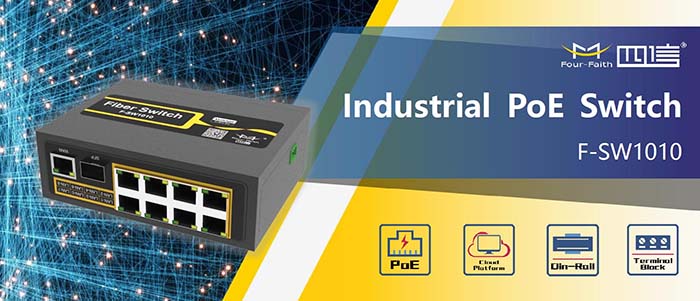 F-SW1010 is an industrial switch has 8 x 10/100M ethernet LAN port, 1 x 10/100/1000M Base-T ethernet port and 1 x 1000M BaseSFP slot. F-SW1010 can be used for connecting multiple servers, hubs, repeaters, and devices provides long distance data and power (PoE version) transmission. F-SW1010 has been widely used in the M2M industry of the IoT industrial chain such as smart grid, intelligent transportation, finance, etc.