Deciding on which industrial cellular router to power your IoT project with can be a difficult choice. After all, there are many variables that need to be considered including budget, data rate, environment, coverage range and more.
This is especially true with industrial cellular routers which are responsible for ensuring that your entire fleet of IoT devices - whether its 100 or 10,000 - can access the internet through cellular connectivity.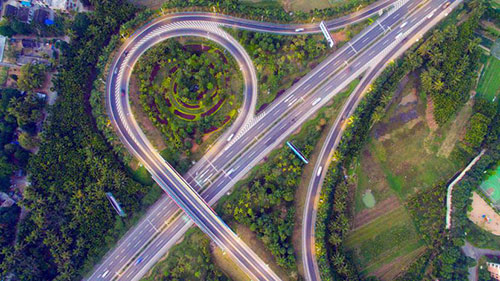 For many IoT projects, the reason for choosing a industrial cellular router over other traditional modems is simple: cellular connectivity doesn't require ethernet cables, fibre optic cables or any other wired connection to access the internet.
Instead, they are powered by the same mobile network infrastructure that our smartphones use, enabling businesses to build previously unsupported solutions including tracking assets as they travel across the country - even in rural locations.
However, even within these areas where cellular connectivity is the optimal choice, there are tons of different variables that can sway IoT project managers from one specific cellular router to another.
Here is a guide to choosing the perfect cellular router for your IoT application - no matter what it is.
Is your IoT Project Industrial or Commercial?
When it comes to hardware, one of the biggest determinants of what you may need is whether or not your application is commercial or industrial.
To understand why, imagine your industrial cellular router in a small store or house versus in a massive warehouse or two-miles underground in a mine shaft.
While commercial industrial cellular routers may be placed deep within a mall or shopping centre, they should perform with little to no connectivity issues regardless of the antenna length.
On the other hand, industrial IoT applications - also known as IIoT - may require industrial cellular routers with longer antennas that can effectively breach concrete walls.
In addition, they may need to be ruggedized to withstand harsh environments or external factors. Depending on the industry, this could be dust and water exposure, humidity and moisture levels, extreme weather or other variables.
Popular Industrial Cellular Routers for IoT Projects
While there are plenty of serviceable industrial cellular routers on the market, we enjoy what the Four-Faith has to offer in terms of size and cost effectiveness.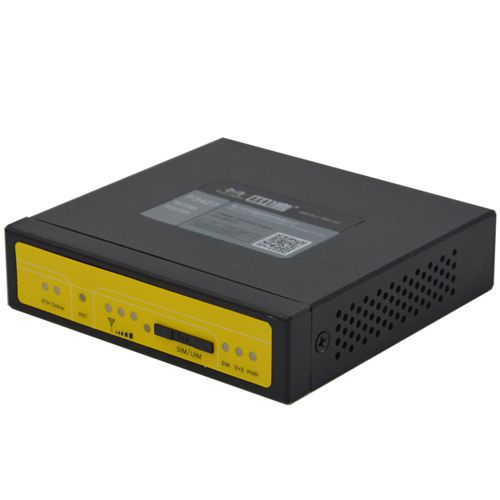 Four-Faith industrial cellular router with sim slot support low-consumption mode, including sleep mode, scheduled online/offline mode, scheduled power-on/power-off mode(optional)
Housing: iron, providing IP30 protection.
2. Cellular router with sim slot support hardware and software WDT
3. Support auto recovery mechanism, including online detect, auto redial when offline to make router always online
4. Ethernet port: 1.5KV magnetic isolation protection
5. RS232/RS485/RS422 port: 15KV ESD protection
6. SIM/UIM port: 15KV ESD protection
7. Power port: reverse-voltage and overvoltage protection
8. Antenna port: lightning protection(optional)
9. Support standard RS232(or RS485/RS422), Ethernet port that can connect to serial, Ethernet devices directly
10. Industrial GPRS Cellular Router support intellectual mode, enter into communication state automatically when powered
11. Provide management software for remote management
12. Cellular router with sim slot support several work modes
13. Convenient configuration and maintenance interface(WEB or CLI)
14. Support 2G/3G/HSPA/4G WAN access methods.