Background
Currently, the innovation and development of China's "5G + Industrial Internet" is entering the fast lane, and the focus of 5G application fully connected factories in the industrial field is gradually shifting from peripheral auxiliary processes to central production control processes.
To address the challenges faced by industry users in the complex on-site environment, diverse industrial protocols, high equipment maintenance costs, and high system security requirements of "5G + Industrial Internet," Four-Faith has independently developed the 5G Industrial Data Acquisition Gateway FGD100. This gateway not only supports a series of functions such as high performance, high bandwidth, large connections, and low latency that the first-generation 5G Industrial Intelligent Gateway F-G100 has but also expands and upgrades interfaces based on the existing foundation. It will collaborate with industry users in the process of industrial digital transformation to achieve intelligent applications such as device networking and remote operation and maintenance, thereby meeting the connection needs of more application scenarios.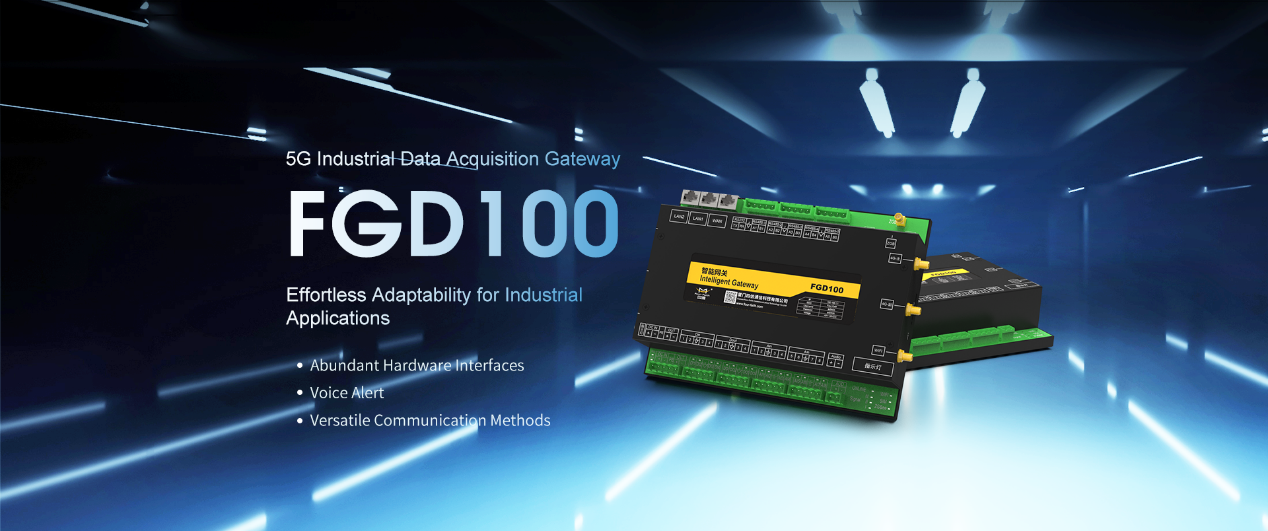 Product Introduction
FGD100 is a wireless industrial data acquisition gateway launched by Four-Faith for the industrial Internet. Utilizing 3G/4G/5G wireless networks and broadband services, it provides users with secure, reliable, and uninterrupted Internet access. It supports ZigBee's self-organizing network technology, offering wireless data transmission capabilities to users.
This product employs a high-performance industrial-grade 32-bit communication processor and an industrial-grade wireless module. With an embedded real-time operating system as its software support platform, it provides a variety of hardware interfaces that can simultaneously connect serial devices, Ethernet devices, and WIFI devices.
The industrial data acquisition gateway supports multiple mainstream industrial protocols and finds wide applications in automation fields across industries such as petrochemicals, power, metallurgy, heating, boilers, atmospheric environment, water conditions, water supply, sewage treatment, streetlight monitoring, smart buildings, and municipal engineering.
Product Features
Upgrade and iteration to meet the connection needs of various industries Rich hardware interfaces for connecting different types of instruments and devices for data acquisition and transmission. Through hardware interfaces, users can connect various instrument devices to this data acquisition gateway for data collection and monitoring.
Furthermore, the major advantage of this product lies in comprehensive hardware enhancement. Compared to the first-generation product, the interface has been expanded and upgraded to provide 1 RS232, 5 RS485, 2 Ethernet LAN, 1 Ethernet WAN, and WIFI interfaces. It covers ADC, RJ45 audio interfaces, 4 input DI interfaces, 4 output DO interfaces, etc., providing diverse business support for customers in different industries.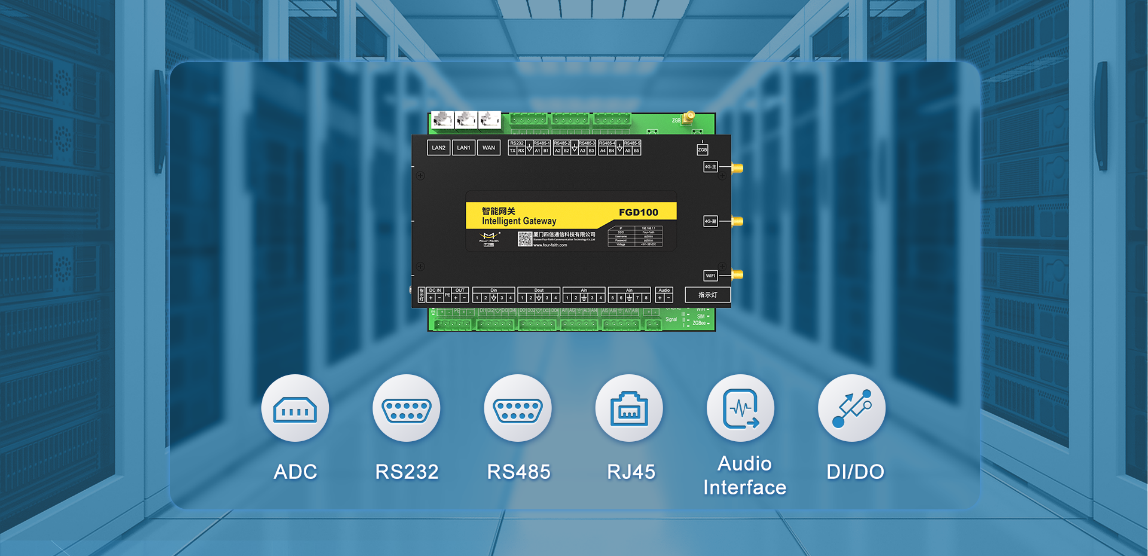 Voice Alarm Function, Enabling Remote and On-site Voice Control Broadcasting
The product features a voice alarm function that enables remote and on-site voice control broadcasting. By connecting to the audio interface, when an abnormal situation occurs on-site, the gateway emits sound alarms through the voice alarm device, promptly alerting relevant personnel. Through network connectivity, users can also achieve remote control and monitoring of the voice alarm, facilitating the timely handling of exceptional situations.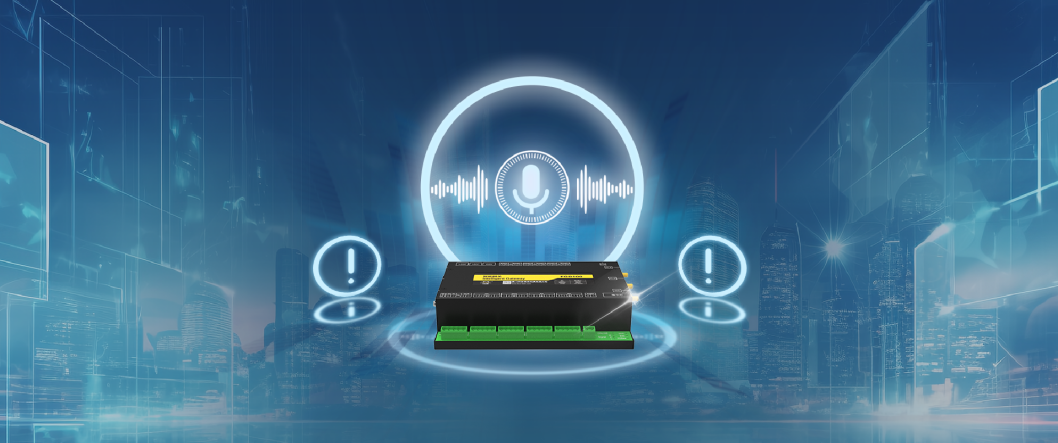 Diverse Communication Protocols to Address Industrial Field Protocol Diversity
The product supports mainstream industrial protocols such as Modbus, OPC UA, IEC-104 for power systems, Bacnet, oilfield protocols, and other prevalent PLC protocols. Through these communication protocols, users can communicate and exchange data with different types of industrial equipment. Whether it's power monitoring, oilfield mining, metallurgy, atmospheric environment monitoring, or wastewater treatment, this data acquisition gateway offers stable and reliable communication capabilities, catering to the requirements of various industrial fields.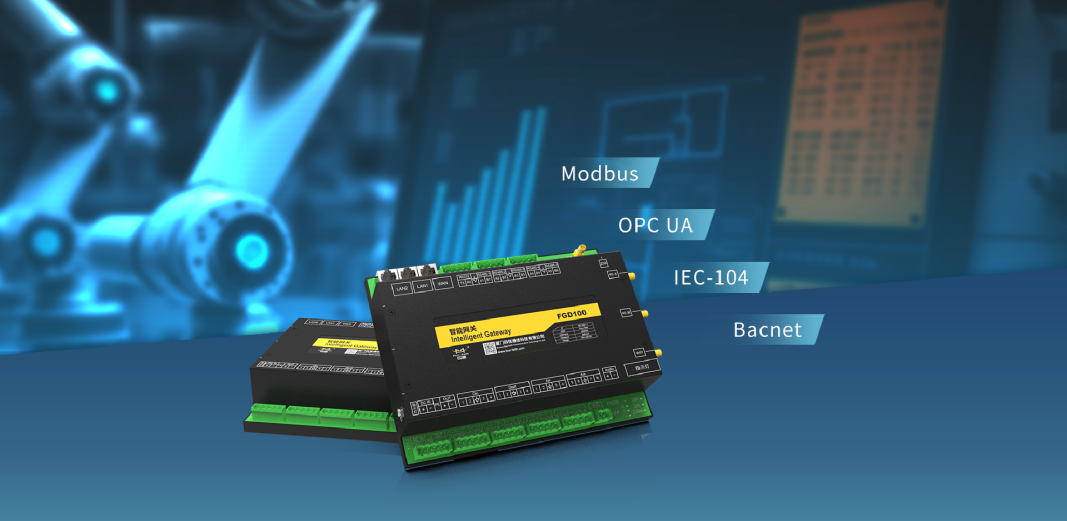 Versatile Communication Modes, Strong Device Stability and Reliability
The device supports wired communication methods such as Ethernet ports and serial ports, as well as wireless communication methods like 5G, 4G, WIFI, and ZigBee. Data communication modes include TCP, MQTT, and more, offering diverse communication options that enable the device to adapt to communication requirements in various scenarios and environments.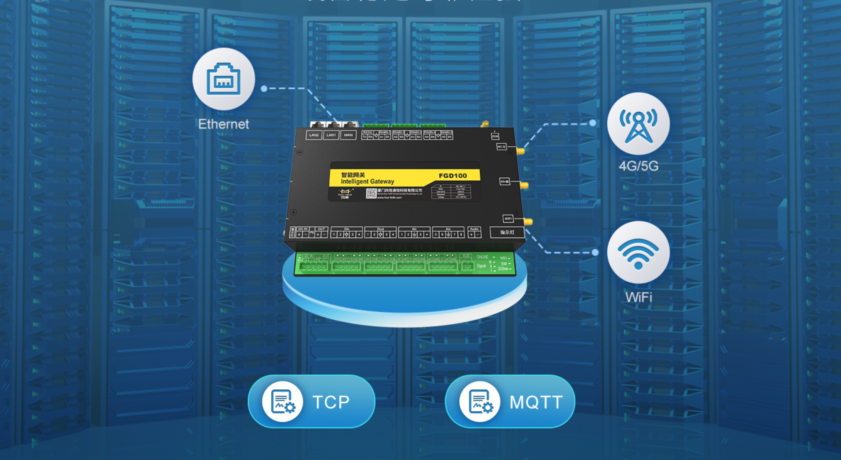 Application:
Oilfield Mining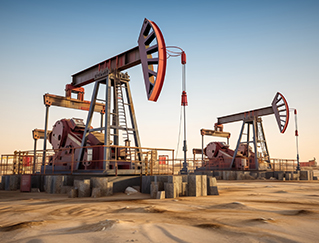 Power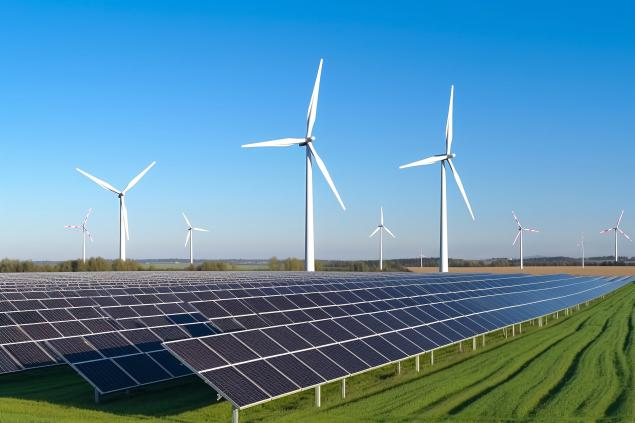 Metallurgical Industry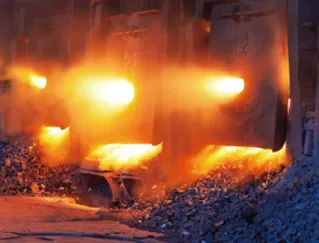 Smart Buildings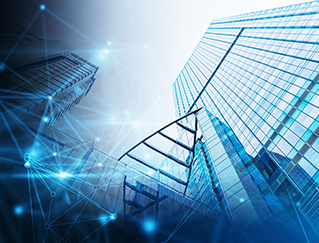 Atmospheric Environment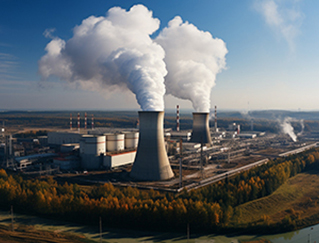 Sewage Treatment