The telecom industry has been experiencing a massive transformation powered by 5G. 5G not only brings faster data speeds and lower latency, but also disrupts the way networks are built and accessed. Fixed wireless access (FWA) has come into spotlight as a promising 5G use case, using wireless technology to provide home broadband connectivity.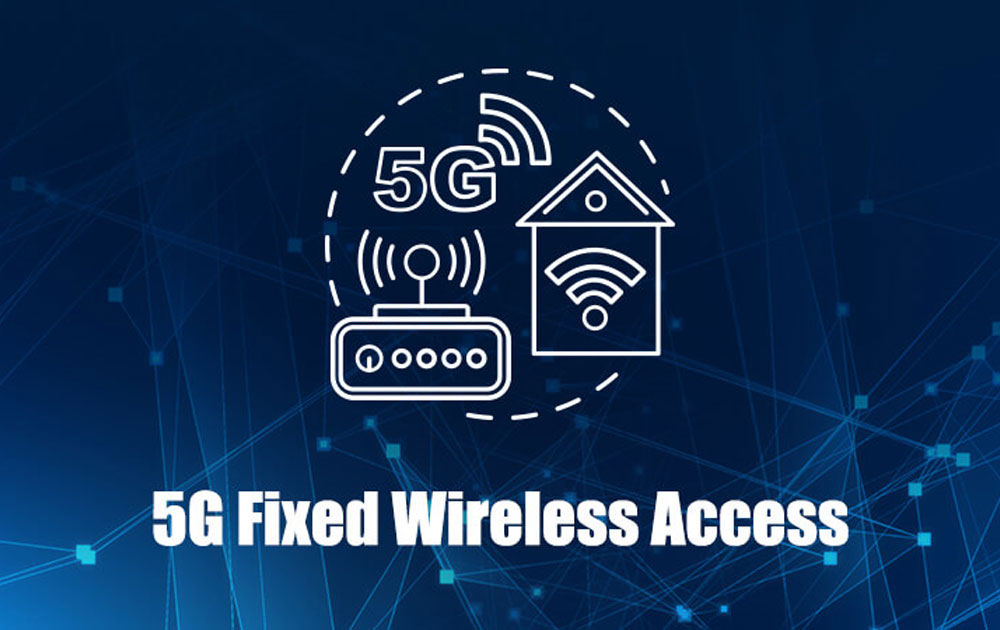 Traditional fixed broadband like DSL or cable requires a cumbersome installation process and has limited scalability. FWA eliminates these pain points by enabling lightning-fast deployment and network flexibility at a lower cost. Foreseeing the tremendous opportunities in 5G FWA, Four-Faith has pioneered cutting-edge solutions to unlock the full potential.
Four-Faith, as a leading FWA equipment provider, has launched innovative 5G CPE and 5G ODU products to enable FWA networks.
Four-Faith 5G indoor CPE supports 5G/4G/3G networks and compatible with both SA and NSA modes. It adopts WiFi 6 technology which provides higher transmission rates, lower latency, and wider coverage. Fan convection for efficient heat dissipation can greatly improve the thermal performance.
Four-Faith 5G outdoor unit (ODU) features IP68 protection and supports various installation methods such as hoop and wall-mounted. It utilizes dual-SIM backup and a metal cooling base which strengthens the overall texture and heat dissipation.
Powered by the Four-Faith 5G indoor CPE and ODU solutions, FWA has been applied in many scenarios:
1. Residential connectivity: Provides high-speed wireless broadband connectivity to residences. It gives users an alternative to fixed line broadband.
2. Enterprise private network: Provides flexible and fast wireless connectivity for enterprise campuses and private networks.
3. Mobile backhauls: Offloads mobile data traffic from access networks and provides efficient backhaul connectivity.
4. Temporary network: Establishes temporary network coverage during emergencies or at events in a fast and low-cost manner.
With the commercialization of 5G SA networks, FWA as a supplemental approach to fixed broadband is poised to have a promising prospect. Four-Faith's innovative FWA products and solutions are shaping the future of 5G networking by providing flexible, fast, and cost-efficient wireless connectivity to more locations and verticals. Along with an increasing demand for higher bandwidth and lower latency connectivity over the coming years, FWA will play an important role in next-generation network deployment strategies for both carriers and end users.