Four-Faith South African customer visiting Four-Faith to discuss project cooperation based on public transport WiFi system
Date:2017-08-23 14:52:22
With the continuous development of the wisdom of the city, city public WiFi coverage area has been more and more widely, such as the application of WiFi bus. The main traffic tools of the public transportation system is public travel, hopes to provide seamless fast WiFi infrastructure network, and bring more intelligent, more comfortable and more convenient traveling environment and more valuable value-added service experience ,apart from the functions of passenger transport of passengers

As wireless networking communications products and solutions leader, Four-Faith with many years in the field of public transportation technology accumulation and application experience, independent research and development of the launch of the WiFi operating system. The public transportation WIFI operating system can be applied to mobile environment, fixed point operation of public places, including city bus, ferry, subway and high-speed train, etc.

At present, Four-Faith WiFi operating system program has been widely used in the field of public transport at home and abroad, the award-winning customers, and establish a good brand image, attracting many customers to come to visit, discuss cooperation

Recently, client take thousand miles from South Africa to visit Xiamen Four-Faith headquarters of fieldwork exchanges, and to discuss the public transportation WiFi system project cooperation.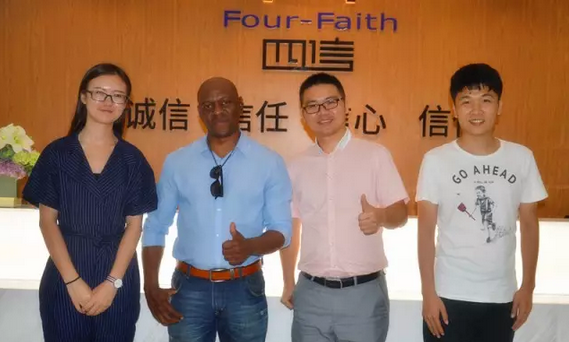 In the afternoon, accompanied by Four-Faith overseas group, South Africa client visited the exhibition hall, the R & D center, marketing center and production base, the Four-Faith of the corporate culture, the scale of strength, product quality and technology are deeply appreciated.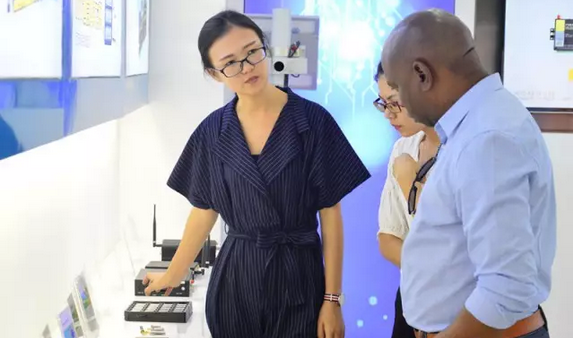 Close inspection of the products in the exhibition room, and express approval for quality.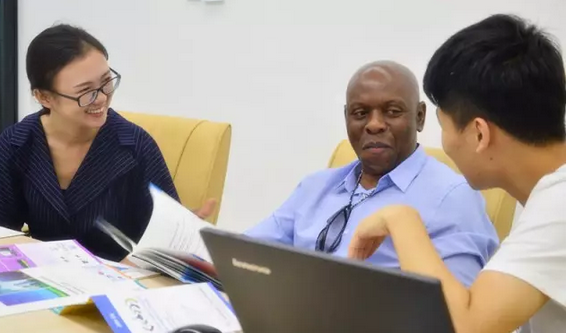 South African customer is very satisfied with the results of this visit, the whole visit is permeated with a relaxed atmosphere, I believe this business trip in Xiamen Four-Faith will certainly leave a good memory in his heart.

Four-Faith bus WIFI operating system is mainly composed of hardware terminals and operating platform, and its integration of advanced communications technology and mobile Internet technology, using cable and 3G/4G switch to WIFI to achieve rapid deployment and signal coverage.

Hardware Terminal

WIFI advertising Router: its integration of advanced 3G/4G/WIFI communications technology, local high-capacity storage, multimedia advertising push and other technologies, passengers can have free internet access through WIFI advertising routers.

Functional Characteristics

1. Designed specifically for WIFI operations, supports dense crowds of people using WIFI to surf the Internet.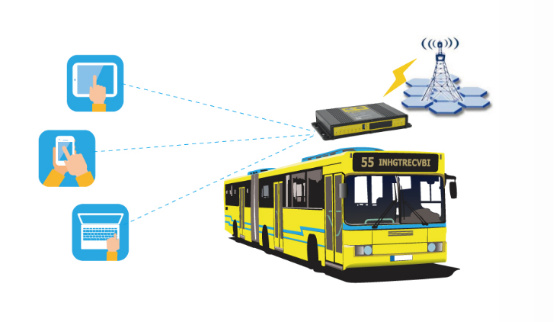 Support dense crowd of people using WIFI high-speed Internet access at the same time, WIFI= powerful entrance, open new Era of WIFI operation.

2. Massive storage space, easy to create a rich content of the local PORTAL platform to enhance customer experience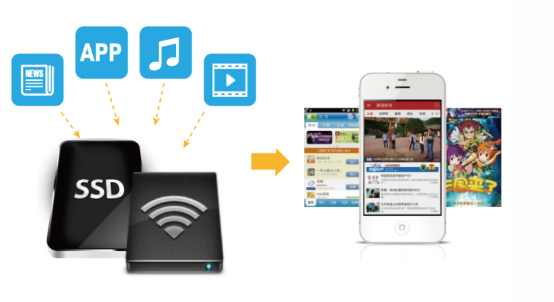 Built in high-capacity 128G SSD or TF Card (8G/32G), convenient for operators to build a local PORTAL platform with rich content: including news, video, music, and other information. Passengers can access the local high-speed mobile phone content, good experience with free traffic.

3. Support mainstream social networking access, accumulation of users fans channels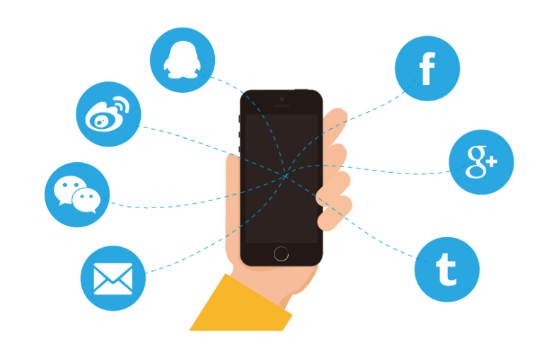 Four-Faith WIFI advertising Router and the main social networking tools seamlessly, support users to use phone number, WeChat, Blog, QQ, Facebook, Twitter, Google, etc to connect WIFI to surf the Internet. Those open the accumulation of user channels and also provide entrance for big data marketing.

4. Industrial design with more stable WIFI operation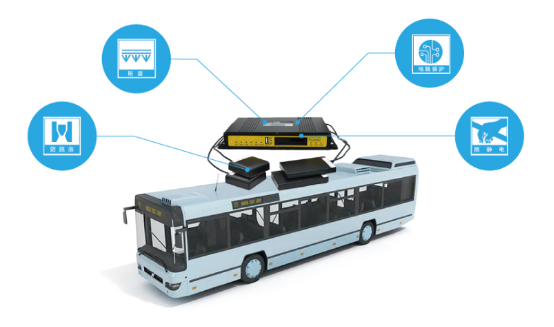 Router work stability is the foundation of WIFI operation. Four-Faith products have special on-board circuit design, lightning protection, anti fall, anti-static design. In the unstable voltage or bumpy car environment can still keep stable working.

5. Matching WIFI operating system platform, open big data marketing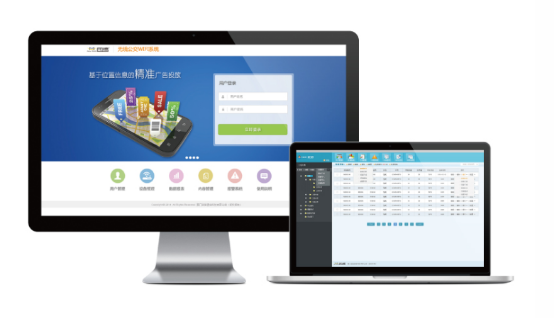 Four-Faith independent research and development WIFI new media operation system, with large data marketing powerful, local advertising content updates, editing, advertising push, customer monitoring, powerful management monitoring equipment, the rapid establishment of WIFI marketing channels, wide popularity, precision marketing, greatly shorten customer communication and create a new transaction path. It indeed open a new Era of WIFI operation.

6. Easy to deploy, operations and maintenance
Fou-Faith WIFI Advertising Router can be used by powered. Support remote off-line configuration equipment, software upgrades, platform content updates, visual operation and maintenance

Four -Faith WIFI wireless terminal, can easily convert (on the vehicle) operators 3G/4G network signal into WIFI signal coverage, to achieve dense crowd of people login Internet at the same time, to carry out mobile access services in the local platform to provide passengers with news, shopping, social networking, games and other mobile application downloads and localization of life services, mass flow have a huge commercial value. Provide video surveillance interface for bus enterprises, realize intelligent scheduling business, and gradually build collaborative operation based on mobile communications and mobile Internet services.

Backstage through the operation of big data like passengers expect guidance, consumer behavior management, file management, advertising companies and businesses conducive to point to point accurate marketing, so that the value of valuable passenger resources get the maximum use.

At present, Four-Faith WIFI bus system has been operating in a number of provinces and cities in China, also including United States, Australia, Mexico, Portugal, South Africa, Columbia, Mauritius, Vietnam, widely used in city public transportation system in Indonesia and other countries, enhance the attraction of the public transport system for the city and encourage people to reduce the use of private cars to improve wisdom solution of the present traffic environment situation.
TAGS: Public transport WiFi system WIFI advertising Router [Previous Page]
Previous Page:Four-Faith 4G WiFi router in the Australian Park WIFI tree application
next page:last_page