On November 14, 2023, Enlit Asia grandly opened in Jakarta, bringing together users from the manufacturing, power generation, transmission and distribution, and new energy industries on a single platform to explore opportunities in the era of smart power.
Four-Faith was invited to participate, showcasing innovative technologies and development achievements at the conference. They presented hardware products and solutions in industries such as IoT communication, new energy, and smart power to top clients from around the world.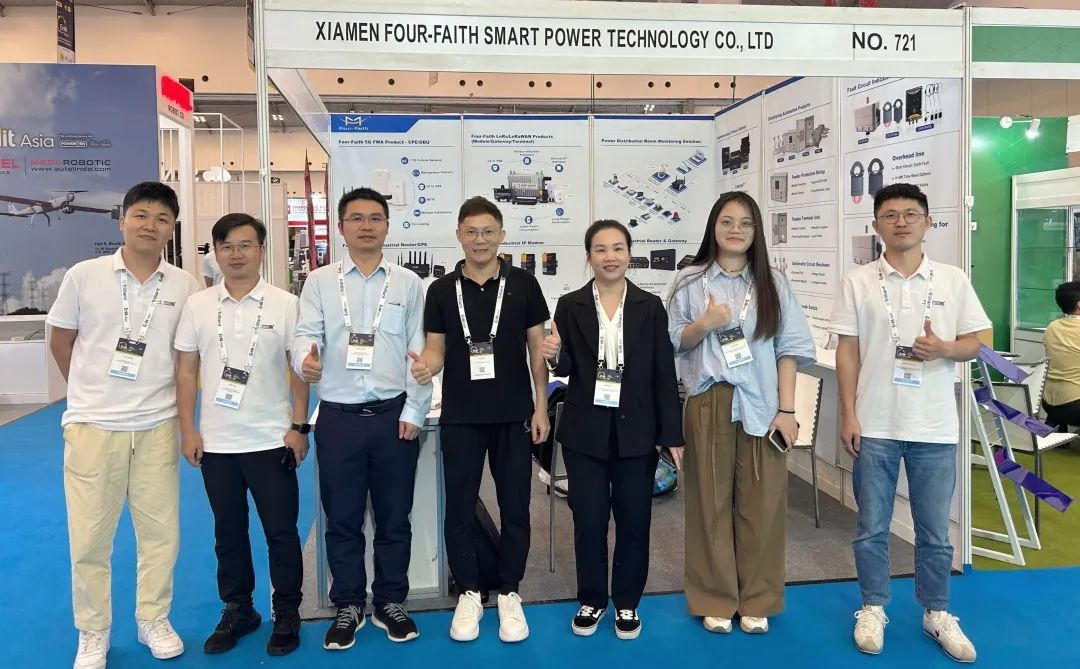 Focusing on the Indonesian Market and Increasing Research and Development Investment
In recent years, Indonesia's electricity demand has continuously risen with economic and population growth. It is estimated that by 2040, Indonesia's electricity demand will more than double.
Seizing the opportunities brought by the national "Belt and Road" strategy, Four-Faith has been consistently increasing its research and development investment, taking the lead in positioning itself in the Indonesian market. They deeply focus on the concepts of "intelligence, green, and service," enhance product lines in new energy, smart meters, and smart power, formulate market strategy plans, and promptly introduce them to the Indonesian and even Southeast Asian markets.
During the exhibition, Four-Faith's booth prominently featured core equipment such as 5G, LoRaWAN series, protocol gateways, and feeder terminal devices. They detailed how these exhibited products are applied in areas like new energy and smart meters, attracting numerous visitors eager to learn. Four-Faith 's team enthusiastically addressed guests' queries, engaging in deep discussions about potential future collaborations on projects.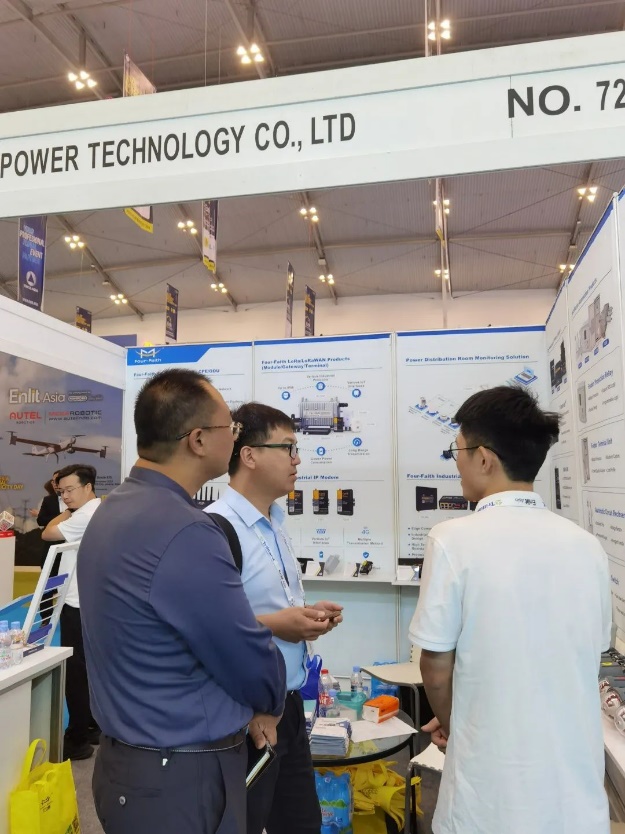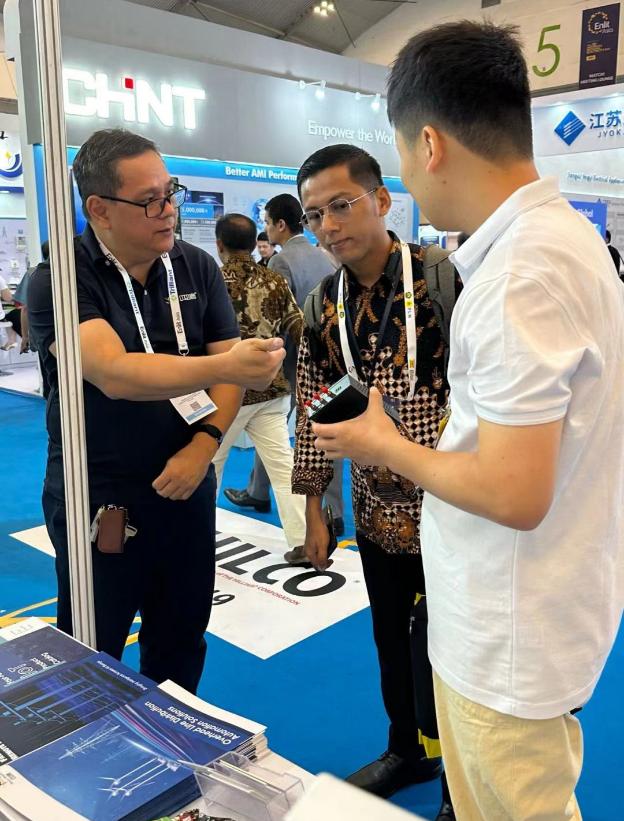 Continuously Innovating to Enhance International Brand Influence
Four-Faith adheres to the principle of "going global" and actively expands its presence in overseas markets. This year, Four-Faith has showcased its independently developed products at industry-themed exhibitions in countries such as South Africa, Brazil, and Singapore. They comprehensively demonstrate their products, actively maintain strong relationships with local customers, and drive the realization of future project collaborations.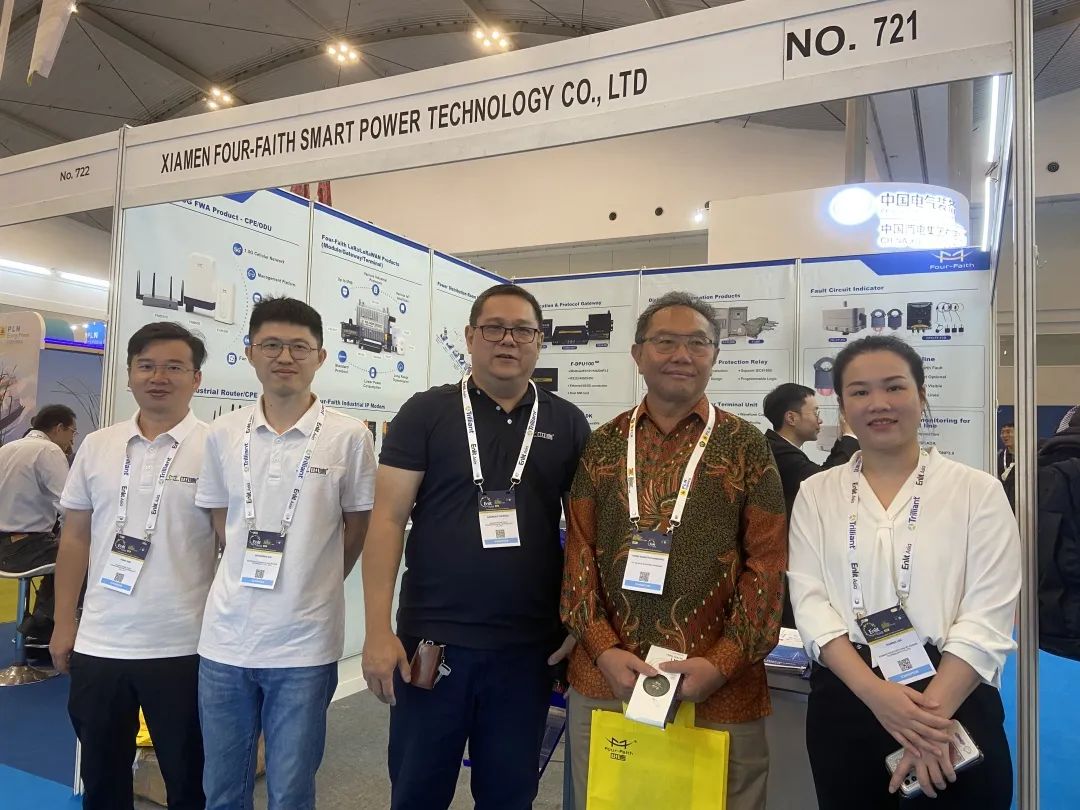 In the future, Four-Faith will persist in innovation, consistently develop new products, and elevate its international brand influence. The company is committed to delivering the strength of Four-Faith to overseas markets, aspiring to realize the great vision of Four-Faith 's smart technology reaching every corner of the world.