March
Singapore Expo Center
Worldwide 100+ exhibitors
6000 square meters pavilion
40,000+ visitors
27-28 March, 2019
The 6th IoT Asia Expo
Looking forward to close contact with you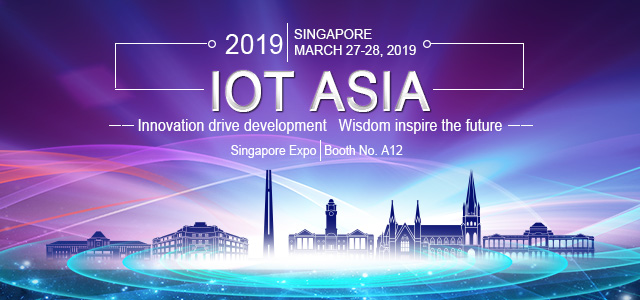 The 6th Asia International Internet of Things Exhibition and Conference is a dedicated business platform at the forefront of creating collaboration and knowledge sharing opportunities for Internet of Things value chain professionals; it links technology solution providers, facilitators, end users and potential Internet of Things technology adopters from online to offline.
Since 2014, the exhibition has become a key industry platform for the Internet of Things in Asia, enabling government, industrial and technological leaders to foster closer partnerships and create opportunities for the public and private sectors to work together to develop the Internet of Things.
IoT Asia 2019 will be held in Singapore Expo Center from 27 to 28 March. Exhibitions, conferences and seminars will address the needs and interests in these areas - Smart City, Industrial Internet of Things, Artificial Intelligence, Block Chain, Data Analysis and Promoters.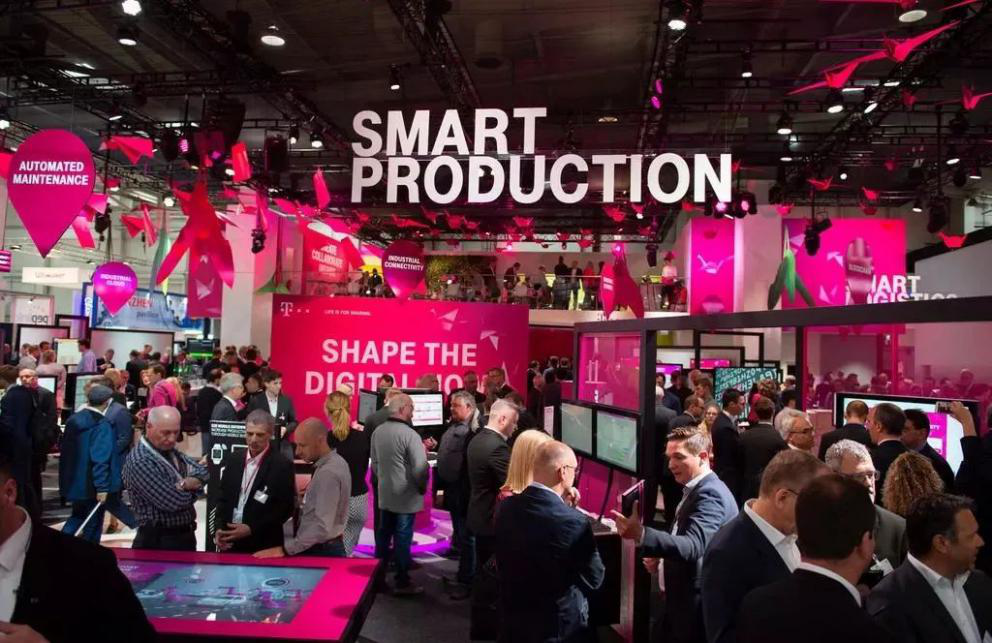 Under the background of economic environment, it has become an irresistible trend to speed up the pace of 5G commercial, strengthen the construction of new infrastructure such as artificial intelligence, industrial Internet, Internet of Things, and increase investment in inter-city transportation, logistics and municipal infrastructure.
The Internet of Things is forming an industrial ecosphere with detailed industrial division and close cooperation. Looking ahead to 2019, how should Internet of Things enterprises view the development trend of industry? How to develop the market? How to choose partners? New and old customers and guests and friends are welcome to visit Four-Faith Exhibition: A12 on March 27th-28th, 2019.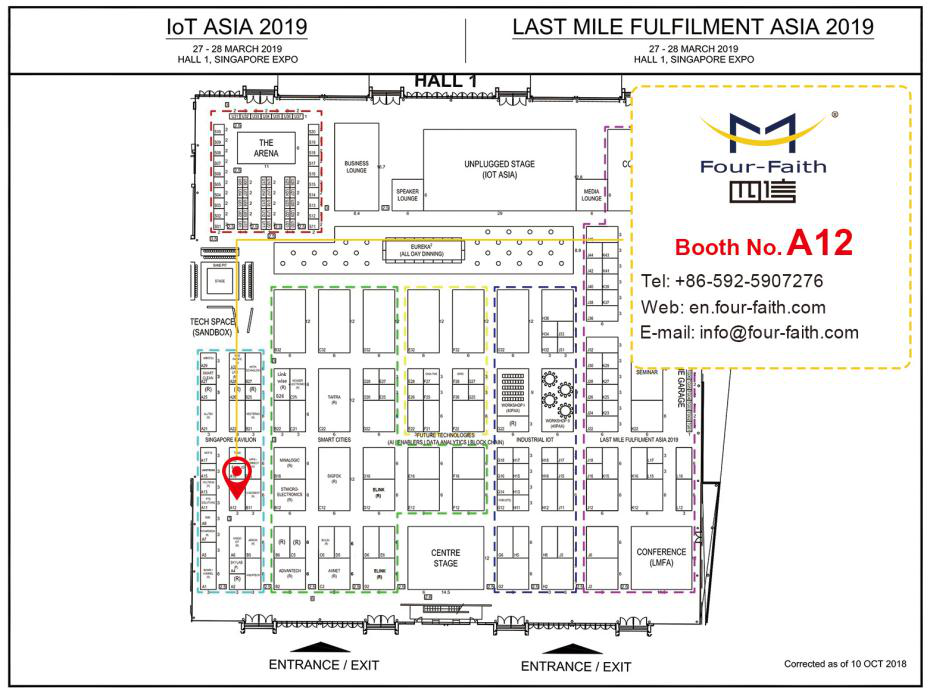 Internet of Things and AI will permeate every corner of social life and change life in an all-round way. From smart city, smart home, health management, smart transportation, smart agriculture to industrial Internet and smart logistics, the Internet of Things will transform many industries and bring new infrastructure capabilities.
Four-Faith, as the leading brand in the field of wireless communication in China, has been deeply engaged in the field of IoT for many years, and its products are well-known both at home and abroad. In addition to carrying its industrial wireless routers, data transmission terminals, LoRa/NB-IoT/ZigBee products, the new IoT IP Camera will also be presented for the first time.

Four-Faith ■ Smart City

Smart city share data through Internet to realize the functions of condition monitoring, remote management, information guidance, interconnection and data integration of a series of infrastructures such as parking lot, street lamp, well cover, fire fighting equipment and so on. As the transmission terminal of the Internet of Things, the wireless communication module collect urban infrastructure data and transmit it to the management center, promote the construction of intelligent interconnection of all things in the city, improve the efficiency of urban management, create a safer and sustainable urban environment, and realize the interconnection between things, things and people.
The wireless network based on Four-Faith LoRa has many advantages, such as no traffic charge, no wiring, no breaking application, large network capacity, long transmission distance, strong anti-interference ability and low power consumption. Four-Faith LoRa module is embedded in urban infrastructure terminal facilities such as parking lot acquisition terminal, city street lamp, well cover, etc. By collecting terminal information and judging equipment status, the acquisition information is uploaded to the server through LoRa gateway/base station, and the terminal equipment is remotely managed and controlled by urban management platform according to data information.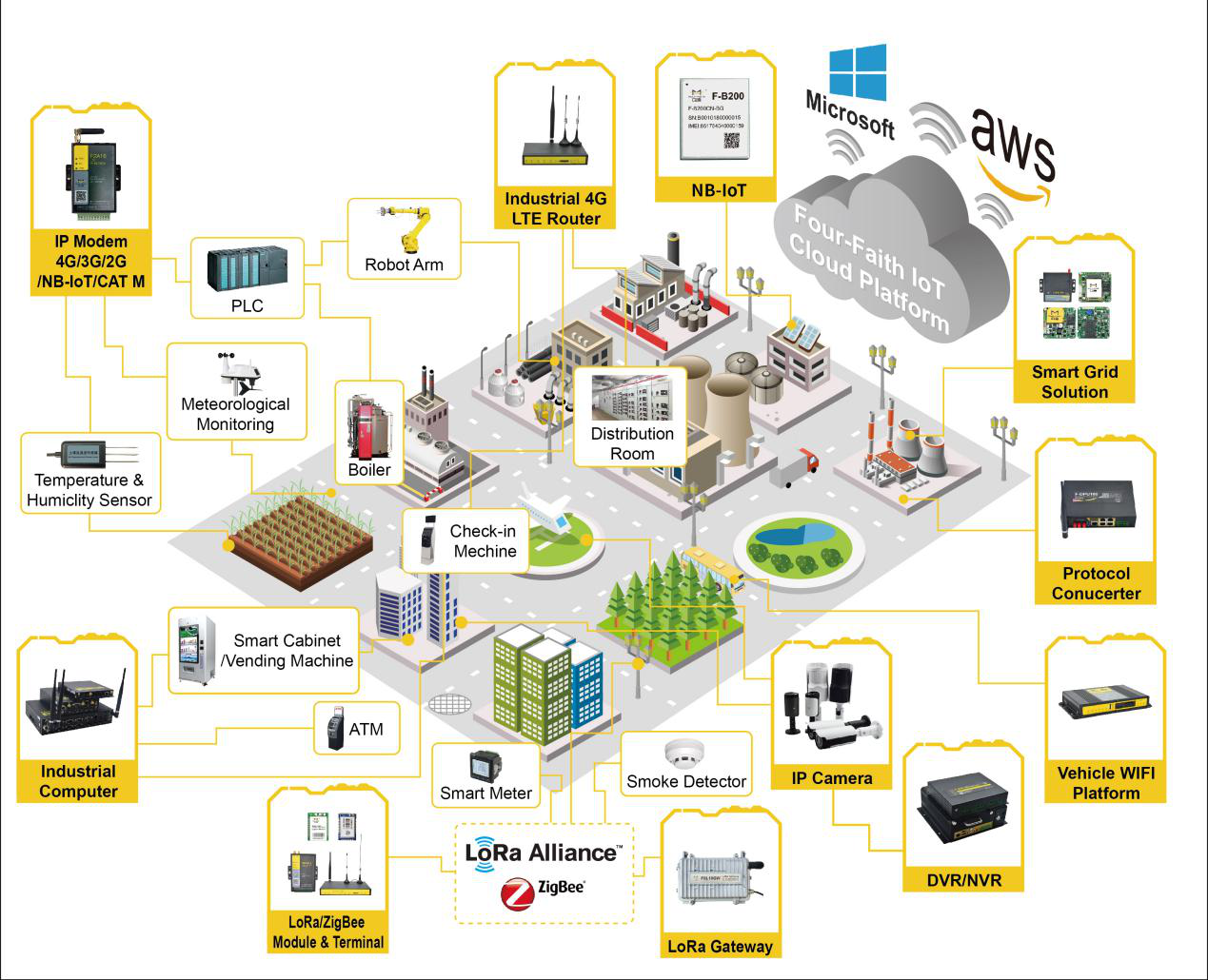 More Four-Faith Smart City Solutions
More Information on New Products
Unveil the Mystery at the IoT Asia
Come to witness the wonderful moment