The 4G changes life and the 5G changes society. Under the background that 5G is widely valued and anticipated by the public, Four-Faith as a pioneer on the Internet of Things industry, with the responsibility of innovating products. In 2020, it successively developed 5G industrial router, 5G industrial intelligent gateway, 5G smart light pole gateway, 5G multi-function RTU IP camera, 5G small-volume industrial router, and other star products, which have been highly recognized by industry insiders since their launch, proving again the leading position on the Internet of Things industry. Today we will look at the role of 5G industrial routers in the intelligent industry.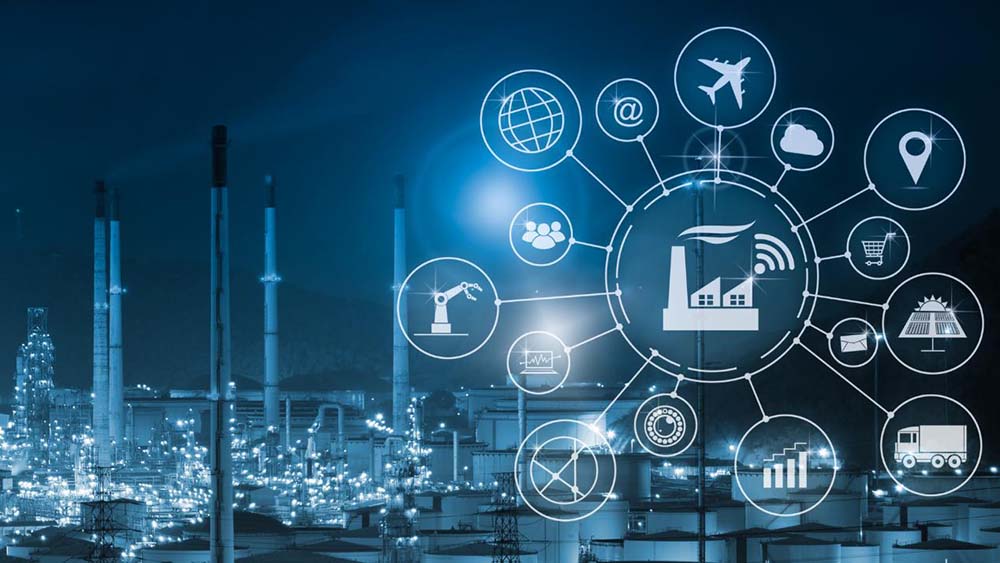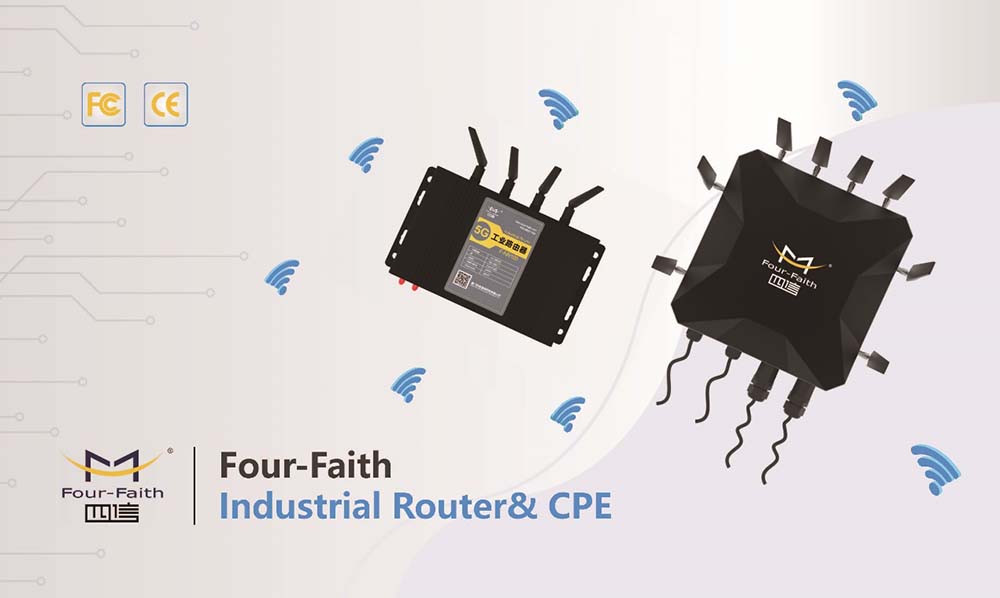 1. Support NSA and SA networks, compatible with various communication operators.
2. Supports intelligent switching between 5G/4G and wired (optical fiber and WAN)
3. Support dual-band WiFi (2.4g and 5.8G)
5. Support heartbeat link detection, to achieve automatic reconnect disconnection, support device running software and hardware self-check technology to realized self-repair operation fault.
6. Seamless connection of all kinds of PLC industrial networking applications, suitable for all kinds of remote monitoring, remote management, data collection and other applications, with low delay, high speed.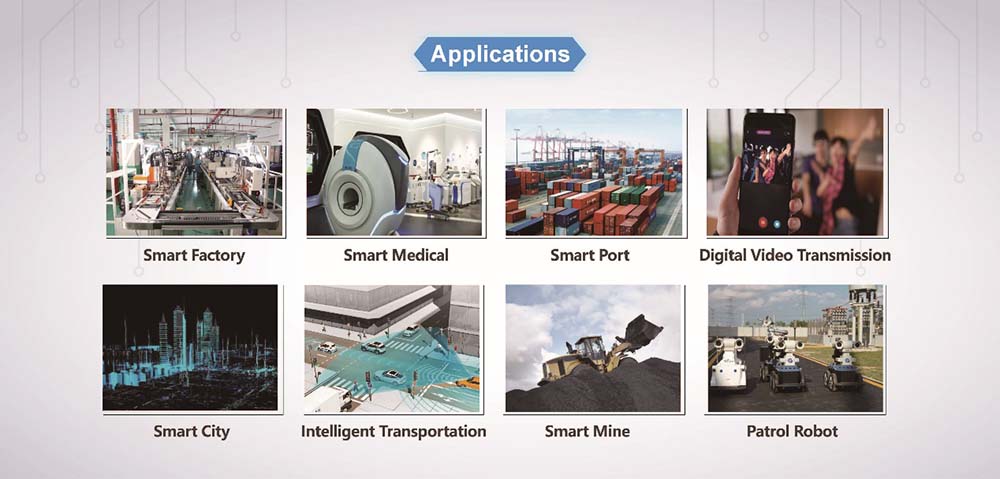 1. Base station transceiver, ATM monitoring, power station monitoring, pump station monitoring, and other remote data acquisition and monitoring fields
2. Remote data acquisition and monitoring of solar power stations and intelligent charging piles
3. Water level, water pressure, flow rate, flow rate, and other parameters data acquisition
4. Oil level, oil temperature, oil pressure data acquisition
5. Intelligent animal husbandry temperature and humidity data collection and monitoring
6. Smart grid data transmission
7. Industrial automation data transmission
8. Data collection and monitoring of meteorological station information
9. Smart agriculture, smart fire protection control, smart city, smart building control and other scenarios