Four-Faith 5G CPE + Smart Park System Application Solution to Develop Smart Park
Date:2021-07-30 09:23:10
Solution Background:
In recent years, under the guidance and support of national policies, the economic development of parks using industrial focus as means has been rapid, and the intelligent construction of parks across the country has entered a stage of vigorous development. Parks in various regions have formulated exclusive park development plans based on actual conditions. Furthermore, related Government departments also focus on strengthening investment in the smart construction of the park and make the smart park system a new trend in the development of the park in the future.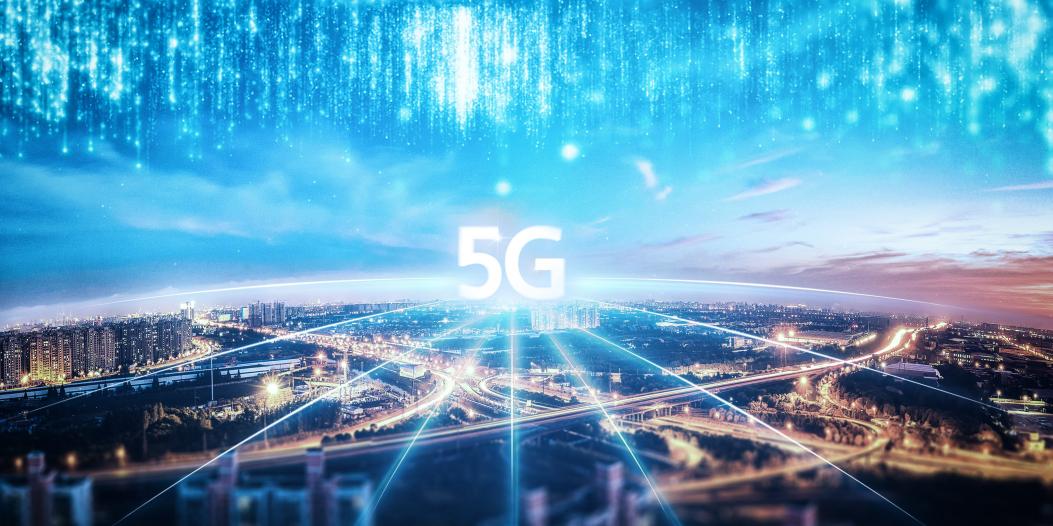 The so-called smart park system refers to the integration of a new generation of communication technology, such as 5G and NB etc., which is capable of rapid information collection, high-speed information transmission, highly centralized computing, intelligent transaction processing and ubiquitous service provision capabilities. To achieve timely, interactive, and integrated services in the park for Information perception, transmission, and processing. Advanced Park development concepts aimed at improving the industrial agglomeration capacity of the park, the economic competitiveness of the enterprise, and the sustainable development of the park.
1. Manual Duty, Lack of Intelligent Supervision
The traditional monitoring methods of the park are outdated, mostly through manual large-screen monitoring. Lack of intelligent management platform, need to apply the intelligent technology to monitor the situation of the park.
2. Independent Solutions, Unable to Unify Information
The existing device platforms and systems are redundant. The supervision schemes are isolated and cannot be presented in a unified manner, resulting in isolated islands of information, and the park manager cannot achieve unified management of information.
3. Highly Time-consuming Traditional Model, Wasting Manpower and Material Resources
The traditional model has highly time consuming and highly manpower cost. It needs to be replaced by intelligent solutions such as visitor identification, face access control and, etc.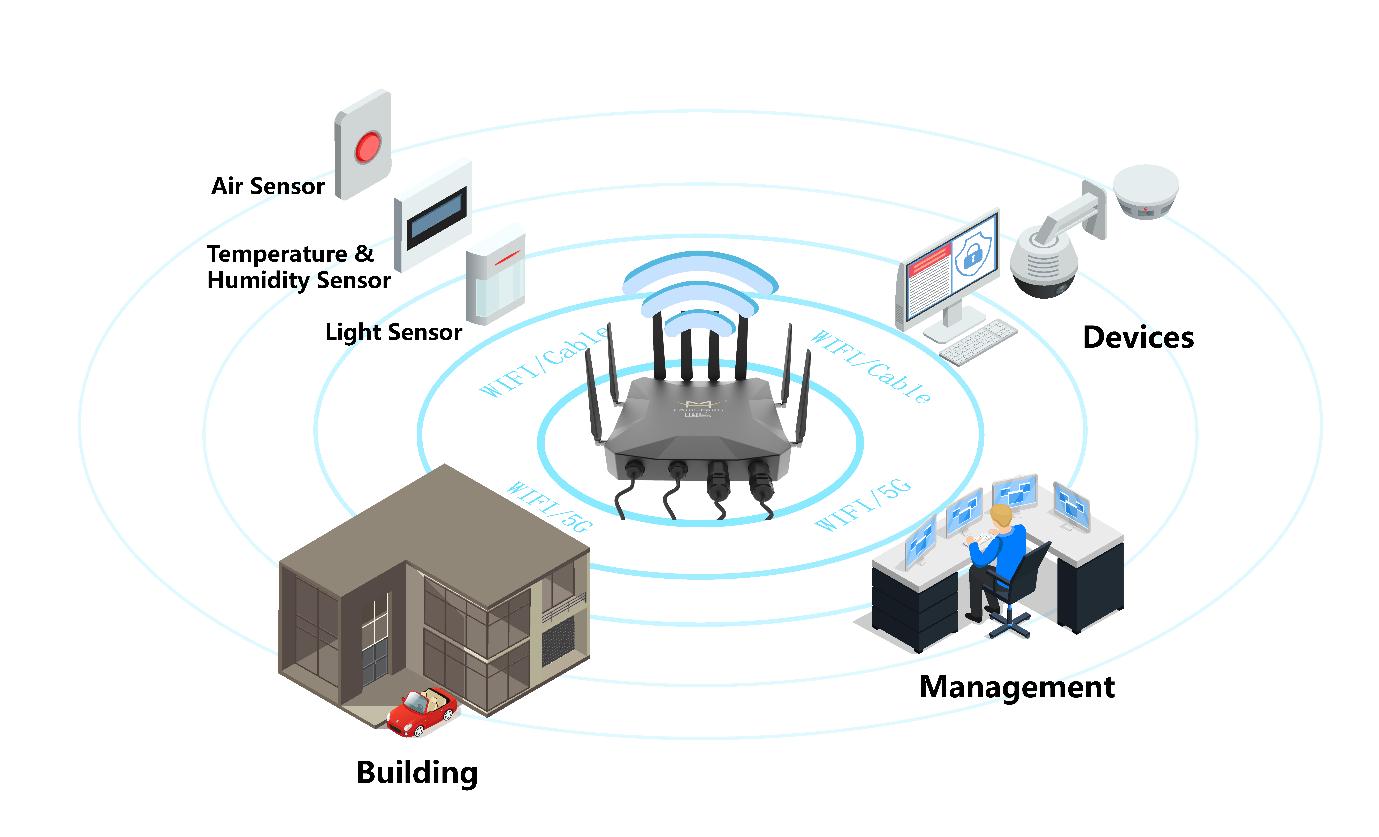 Smart Park System Solution Introduction:
The Four-Faith 5G CPE+ Smart Park System Application Solution fully use advanced technologies such as 5G, Internet of Things, big data, and cloud computing to empower the park's security, management, operation, and service links. In addition, Four-Faith solution to build a new type of intelligent park with data-based management, proactive emergency response, intelligent device, and accurate service. To solve the traditional park pain point such as poor service experience, weak comprehensive security, low operation efficiency, high management cost, difficult business innovation and, etc.
This solution uses the Four-Faith 5G industrial CPE F-NR200 to flexibly connect with temperature & humidity sensors, air sensors, light sensors, advertising screens, IP cameras and other frond-end devices through Wi-Fi or network cable. Connecting the smart park monitoring cloud platform through the 5G network to achieve the comprehensive and accurate management of facilities, vehicles, personnel, and events in the community as well as the visibility, manageability and control of the park management.
Smart Park System
Solution Advantages:
On top of the functions of 5G base stations, the solution expands 5G coverage, with multiple access devices and wide coverage range, realizing intelligent and unified management of the park.
The solution reduces personnel input and labour costs through intelligent management methods such as video patrol, smart access control, smart visitor management, and vehicle non-inductive passage.
3. Improve Management Efficiency
The unified data platform, multi-dimensional data presentation and intelligent data analysis are needed to help the property company to achieve more convenient park management, improve management efficiency and reduce operating costs.
4. Refined Park Management
Based on the cutting-edge AI algorithm, build a unified operation and management centre for the smart park, realize intelligent services for traffic, attendance, and visitors, achieve data visualization and improve park security management.
Smart Park System
Product Suggestion:
Four-Faith 5G industrial CPE F-NR200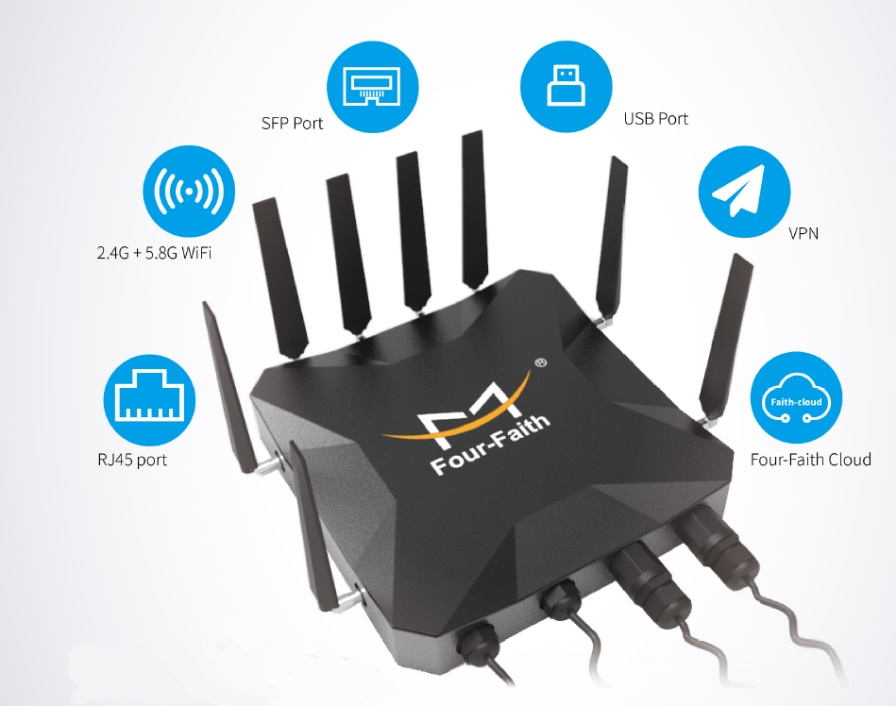 Support multiple VPN connection methods.

Support dual-band Wi-Fi (2.4G and 5.8G).

Support local data storage to ensure that data will never be lost.

Support NSA and SA networks, compatible with all operators.

Using a complete anti-drop mechanism to ensure that the data terminal is always online.
TAGS: Smart Park System [Previous Page]
Previous Page:Safe City Construction | Four-Faith 5G Audio & Video Pre-warning System Solution
next page:5G Lights up New Opportunities, Four-Faith 5G Smart Light Pole Gateway Achieve Urban Informatization and Intelligent Construction