On November 24, 2021, Fujian Four-Faith Digital Technology Group Co., LTD. (hereinafter referred to as "Four-Faith Group") signed a strategic cooperation agreement with Leedarson IoT Technology Inc. (hereinafter referred to as "Leedarson") in Xiamen on the principle of "equality, mutual benefit, and win-win cooperation".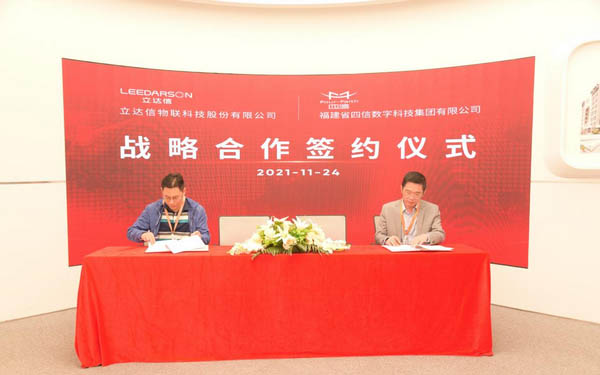 Shibin Tang, Four-Faith group co-founder, Zhikun Zhang, marketing director of
Four-Faith
Group, Yong Zeng, Leedarson business department vice president, Yeping Fang, Leedarson project director and Leedarson sales director Jinlong Sun and other leaders attended the signing ceremony. Four-Faith group co-founder Shibin Tang Shibin and Leedarson business department vice president Yong Zeng both parties sign a contract.
This strategic cooperation aims to jointly and fully tap the resource advantages of both sides and carry out in-depth cooperation on projects such as community lighting, community energy saving (including EMS), intelligent lighting (including LMS), residential lighting, commercial lighting, public lighting, and 5G smart streetlight poles.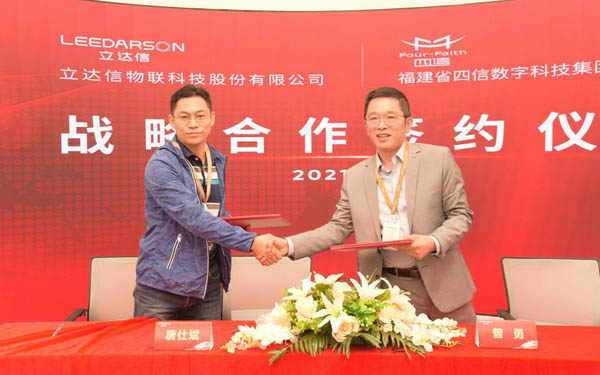 Leedarson: Leading Enterprise in Lighting Industry
Leedarson is an Internet of Things products and solutions provider focusing on intelligent living and intelligent devices management. Leedarson entered the Internet of Things field with intelligent lighting as the starting point and is committed to bringing the Internet of Things products into every home & every building, and gradually building an intelligent world connected with everything. In LED lighting products, intelligent terminals, software & cloud services to provide customers with competitive, safe & reliable products, solutions, and services, in-depth cooperation with ecological partners, continue to create value for customers.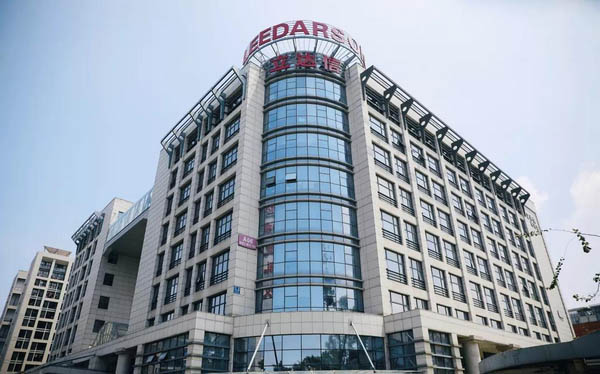 Four-Faith: A Leader in the Internet of Things
Four-Faith group using the Internet of things big data platform, network device, perception as the core, the depth of the fusion of big data, cloud computing, Al & cutting-edge technology such as the Internet of things, in 5G + industry, the industry of smart water conservancy, smart irrigation, smart agriculture, smart fire protection, earthquake information, smart grid, smart environmental protection, smart street light pole, smart ocean, and other industries for government departments, enterprises, public institutions, industry users, system integrators, other operators to provide one-stop intelligent Internet of things solutions, customized and open cooperation services, committed to bringing intelligent to all beings.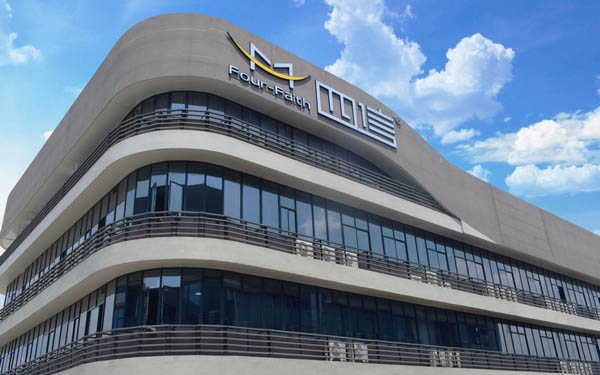 Four-Faith Group & Leedarson: Strong Alliance for Mutual Benefit and Win-win Corporation
Strong cooperation is an inevitable choice for the sustainable development of enterprises. The cooperation between the Four-Faith Group and Leedarson is not only Leedarson's high recognition of Four-Faith's development strength in the Internet of Things industry but also a new opportunity for both sides to find the development model of the smart streetlight pole market.
In the future, both parties will fully implement the principle of "Complementary advantages and resource sharing" in cooperation, explore more significant products in the Internet of Things era, provide higher quality and more competitive hardware products for the smart street light pole market.