Noise Monitoring Application
Date:2014-04-29 15:07:00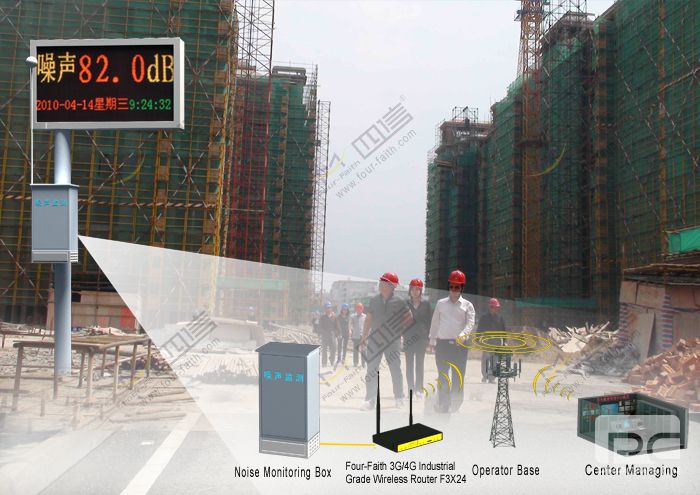 Creating a harmonious society and building a better city life, how to realize environmental noise monitoring and to obtain evidence to realize the intelligent and efficient law enforcement has become the main point of urban management.
"3G Environment Noise Monitoring System" consists of application management, data transmission and acquisition terminal, and can realize the function of noise data statistics ,audio forensics noise, noise data analysis, dynamic monitoring and other advanced management functions.
Data acquisition terminal connecting with Four-Faith F3424 ( hsdpa wifi router ) connects to the data center via wireless network. The data will be transferred to the center continuously to provide the real time monitoring.
Why clients choose Four-Faith?
1. Always online
Support online detect and auto recovery to ensure that the device always online.
2. High adaptation ability for environment
Metal shell design with IP30 , can stand high and low temperature, high corrosion resistant ability, suitable for severe environment
3. Remote monitoring
Can realize remote monitoring by wireless device, greatly reduce the maintenance cost.
4. Easy installation
Wireless internet access, convenient and quick maintenance
Successful cases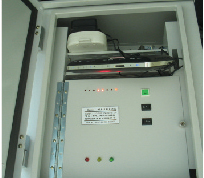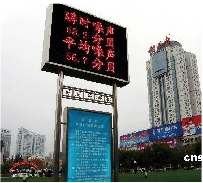 Xiamen Quiet Region Noise Monitoring Project Xizang Noise Monitoring Project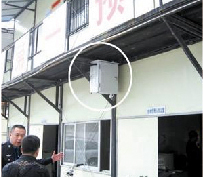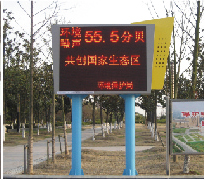 Xiamen Construction Noise Monitoring Project Fuzhou Factory Noise Monitoring Project
Customer's feedback
Xiamen Clients:
Every electronic product has its operation temperature, if the temperature excess the operation temperature, and can not be cooling in time, the device may stop working, router is not a exception. Noise monitoring is an outdoor application, we have to pay great attention to the operation temperature. After test and trial for many times, the router F3424 can go through the high temperature test. Even when working under the temperature of 75℃, it can work well.
TAGS: Noise Monitoring Application Noise Monitoring System Noise Monitoring Project [Previous Page]
Previous Page:Pollution Monitoring Application
next page:Industrial VPN router application in weather monitoring system in Spain