Industrial VPN router application in weather monitoring system in Spain
Date:2014-11-05 15:46:00
Global warming caused by the greenhouse effect , is now the most controversial environmental issues , bringing a huge potential crisis for the planet and mankind. With increasing public awareness of meteorology , meteorological information monitoring , meteorological release made more higher requirements.
The purpose is to establish long-term weather station to collect local weather data such as wind, rain, waves, temperature, barometric pressure, etc., and collection of these data requires a lot of different kinds of devices. How in the harsh climatic conditions , the integration of multi-interface monitoring and control equipment and monitoring equipment, and meteorological data and video images back to the control center, the focus of the network design considerations .
Recently, the Spanish regional systems integrators and four- faith jointly develop weather monitoring system, which is suitable for wind direction , wind speed, rainfall , temperature, relative humidity , more meteorological elements barometric pressure, solar radiation , soil temperature, soil moisture, weather, etc. on-site monitoring.
Practical application is as follows: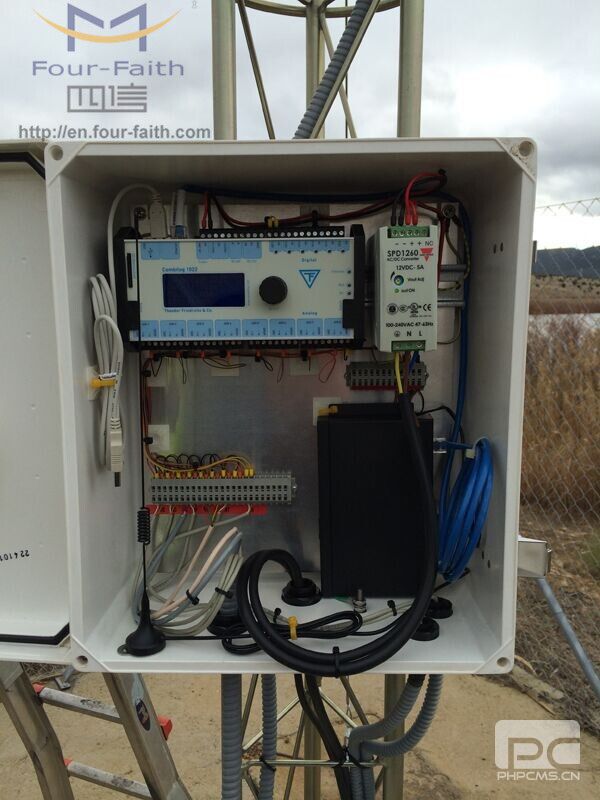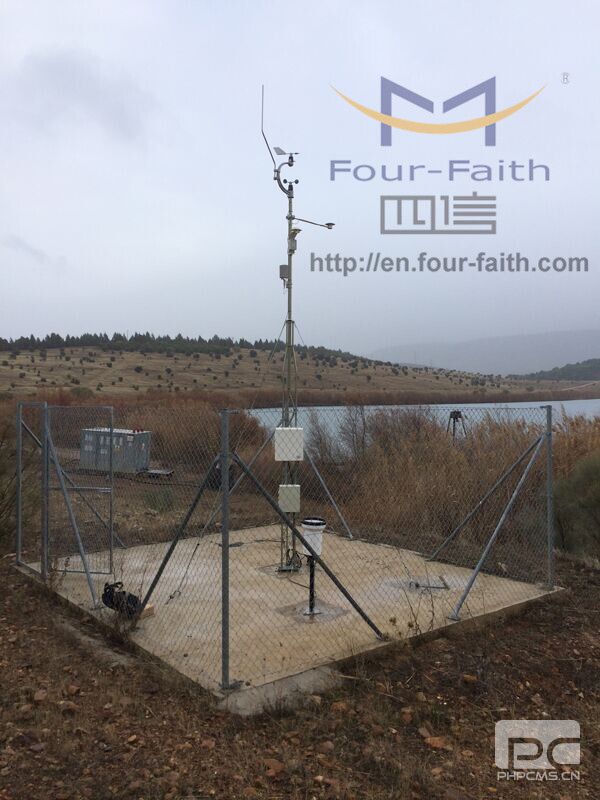 System consists of the monitoring center, wireless transmission terminal, on-site monitoring equipment , on-site measuring instrument components.
Meteorological monitoring system monitoring points widely distributed, and most of the harsh environment, with no power , not wiring and other characteristics, it is on-site monitoring terminal equipment selection four faith industrial router F3425, the device is low power consumption, small size , especially for meteorological monitoring system field applications , can greatly reduce the construction cost.
System configuration corresponding sensor , the collected wind speed , wind direction, rainfall , temperature, humidity , barometric pressure, solar radiation , soil temperature, soil moisture and other meteorological parameters , weather monitoring center server by Four-Faith established industrial router F3425 3G wireless network , you can understand the real-time meteorological data in real-time weather monitoring stations .
Four Faith Industrial Router F3425 Product Features:
1、Private network,Four-Faith F3X25 series 3G Industrial VPN routers support 3G APN / VPDN private network , which can effectively improve the reliability and security of the network
2、VPN: Device supports multiple VPN connections, including IPSEC, PPTP, L2TP, GRE, OPENVPN. On the basis of additional private network transport layer encryption to fully protect data security and accuracy
4、Stable : High-powered industrial 32 processors and high-performance industrial grade wireless module , WTD watchdog design to ensure system stability
5、Network convenience : The wireless access to mobile operator network is high, without geographic restriction , as long as the area covered by the wireless signal carriers to install and use.
6、Remote control: Four Faith wireless router , remote monitoring and real-time monitoring backstage , improve management efficiency.
Previous Page:Noise Monitoring Application
next page:GPRS IP Modem is successfully applied in Guangdong haze monitoring project