Today we are experiencing a revolution of the networking solutions that improve network optimization and can combine core network architecture with cloud and multi-cloud.
The SD-WAN solutions provide this WAN optimization, allow us to define the use of WAN access resources and help companies to use bandwidth more efficiently, to achieve the best performance for critical applications without sacrificing security.
Edge devices are a key piece in SDN/SD-WAN solutions, besides incorporating the functionality of a branch or office router, they also offer security and WAN optimization features.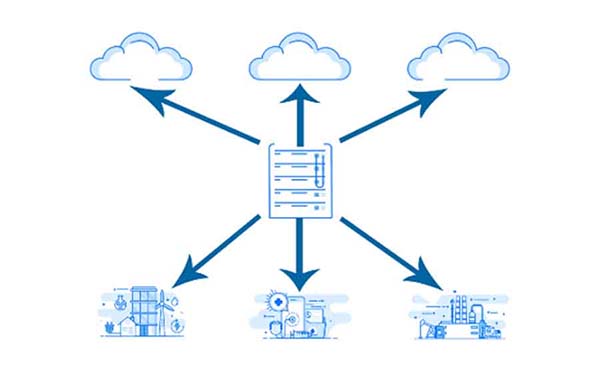 Features of SD-WAN Edge Router
1. LAN and WAN - level Flexibility
Except for large offices that can consider having WAN, Wi-Fi, switch and other functions on separate devices, an SD-WAN Edge router that incorporates an integrated switch, Wi-Fi/WLAN, VLAN, etc., in the same device will provide SMEs a very high cost-performance ratio.
The SD-WAN Edge router must be able to have a variety of WAN access types, such as SFP Fiber, ADSL2+/VDSL, Ethernet WAN, and access to 4G/LTE/5G cellular networks.
Having the different WAN types mentioned above, the SD-WAN Edge router must be able to use the flexibility of its WAN to provide a bandwidth adapted to the needs of each architecture.
Although increasingly, with services, applications and so forth moving to the cloud, companies of all kinds and sizes are going to require a considerable amount of throughput, the largest companies are the ones that will reward a wide throughput. And obviously big companies are going to appreciate the bandwidth and throughput much more where the SD-WAN Edge router incorporates switching or Wi-Fi functions. Hence, for this kind of large company, an SD-WAN Edge router based on X86 technology could be a very interesting option.
Security is a point that is increasingly valued. While security has always been important, when it comes to performing cloud and multi-cloud management, ensuring the security of a company or organization's network grows considerably in value. It is therefore extremely important for the SD-WAN Edge router to be able to incorporate VPNs, IPsec, firewalls, access lists, and so on.
4. Quality of Service – QoS
Although an SDN system can greatly extend bandwidth via its SD-WAN, the traffic in each system must be prioritized. This can only be achieved effectively in SD-WAN Edge routers that support QoS functionality. It must be able to carry out Traffic Shaping to identify and classify traffic. It must also carry out Path Control set by the system to load balance the various communication lines. The more communication lines the SD-WAN Edge router can offer, the better the system will work. Forward Error Correction will prevent traffic performance levels from dropping and ensure packets arrive at their destination correctly and in time.
SD-WAN Edge routers that are unable to provide good QoS levels can cause significant disruption to SDN/SD-WAN systems.
Having a competitive price and a high price-quality ratio is important. No matter how many WAN and security features and additions for a flexible LAN, customers will look at prices with a magnifying glass. However, customers should be careful never to sacrifice the quality and functionality required of an SD-WAN Edge router for price, as it could cost them more in the long run.
Also, it is usually the case that companies that require SDN/SD-WAN connectivity have different requirements for different offices and locations. This means that having a large portfolio of Edge devices is something the companies value. Requirements also usually vary between customers, making it vitally important to provide a complete solution adaptable to various types of customers and their SDN/SD-WAN needs.
In conclusion, the secret to an SDN solution being able to adapt to both large companies and SMEs lies partly in the ability to adapt SD-WAN Edge routers to the particular needs of each company or organization. And about the SD-WAN part, such devices must provide bandwidth, a variety of access types and security, adapt to QoS requirements and offer a good cost-performance ratio. SD-WAN Edge routers are key when making decisions about whether to evolve your company network and implement an SDN/SD-WAN solution, tailored to your functional and economic needs.