Four-Faith LoRa with 70kV Substation
Date:2017-09-14 14:48:00
Product Solutions:

F8L10t-E & F8916-L

Project Introduction

Some substations are located in suburb area, but users are in town. So we need to transfer data from substation to users place.
LoRa
device is a long distance and small data transmission products which can be used in industrial monitoring.
LoRa
communication doesn't need cellar network, it uses public frequency like 433MHz or 868MHz, it can save more money.

System Requirements

·Seamless site-to-center communications;
·Long distance transportation ;
·RS232 &RS485 for transducer connection.

Four-Faith
LoRa Communication with 70kV Substation
Solution

F8L10D-N
LoRa module
is a kind of embedded device that provides data transfer function by LoRa communication network. It provides ultra-long range pread spectrum communication.

The product uses high-performance industrial-grade LoRa communication solution, support transparent data transmission function; low power consumption design, the lowest working current can less than 2uA; supply multil I/O channels, compatible analog inputs and pulse input counters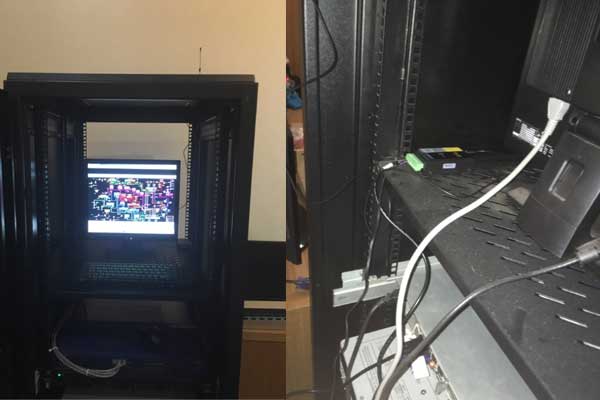 The topology is as below: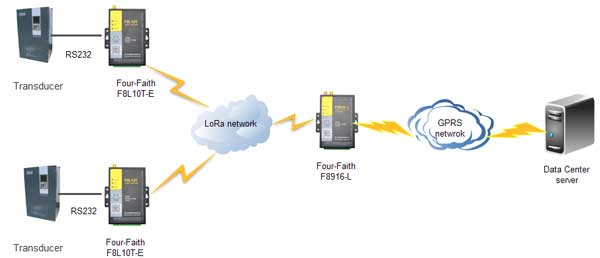 LoRa Communication with 70kV Substation Advantage
High-Availability Wireless Control
1. Provides data transfer function by public cellular network,
2. Maximum security transmission in real-time.

Four-Faith Benefits
1. Wide Operating Temperature: -40~+85ºC, applicable to most of interview site.
2. With small size 24.4x37.5x5 mm, support embedding.
More wireless connections for remote transmission, please visit
LoRa Solutions
TAGS: LoRa Communication [Previous Page]
Previous Page:Four-Faith LoRa Module Gateway with Parking Station