Four-Faith Intelligent Charging Pile Management System, Rapid Deployment of Public Charging Market
Date:2022-03-15 09:36:52
As the market prospect of new energy vehicles continues to improve, the public charging market has great potential. Although the charging infrastructure is increasingly complete, compared with the current number of new energy vehicles, there is still a lot of room for improvement. In the face of the large increase in the demand for charging piles, further vigorously promoting the construction of charging infrastructure is an urgent task to accelerate the promotion and application of electric vehicles at present, and an important strategic measure to promote the revolution of energy consumption.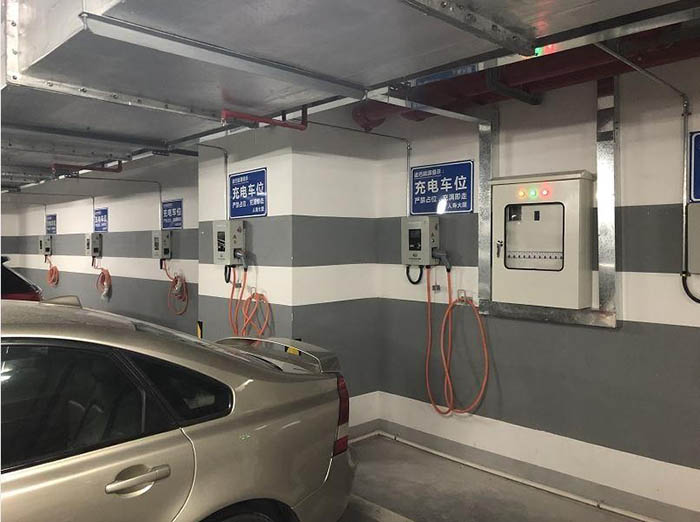 Shopping malls, residential areas, schools, hospitals, parks and other property environment or parking lots
Based on the industry demand and its rich experience in the Internet of things field, Four-Faith has constructed a set of intelligent charging pile management systems for charging pile application scenarios. The system architecture includes charging pile hardware equipment (with communication module), customer application layer, and charging pile management application platform. Among them, the hardware equipment layer includes a charging pile and power cabinet. The customer application layer adopts WeChat small program, which can start charging by scanning code without additional APP installation. It supports WeChat payment, which is convenient and quick.
The charging pile management application platform adopts the Web BS architecture, which is used to collect the operation status, charging quantity, settlement information, and fault information of charging piles at each site, to facilitate the management personnel to know the operation, operation, and maintenance of each site in real-time. The system provides intelligent hardware and software support for the public charging market and supports the further expansion of the charging market.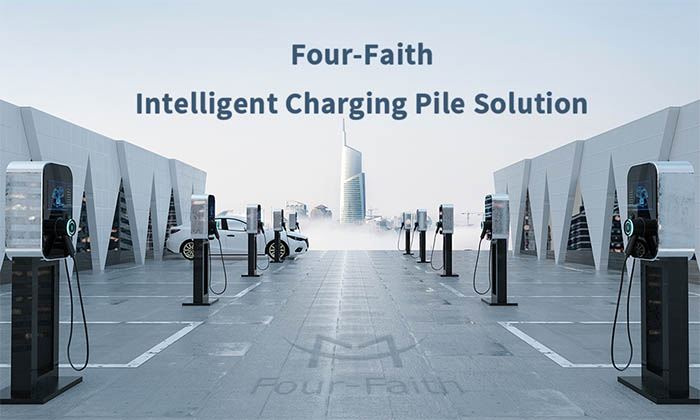 The development and design of the Four-Faith Intelligent charging pile management system are based on the concept of cloud platform, supporting large-scale data access, analysis, and management. The charging pile can connect to the Internet through a 4G module or wired network and communicate with the server based on TCP/IP data exchange protocol. The cloud platform includes charging charge, refund, financial management of charging pile operation, power cabinet monitoring, order management, and other major businesses.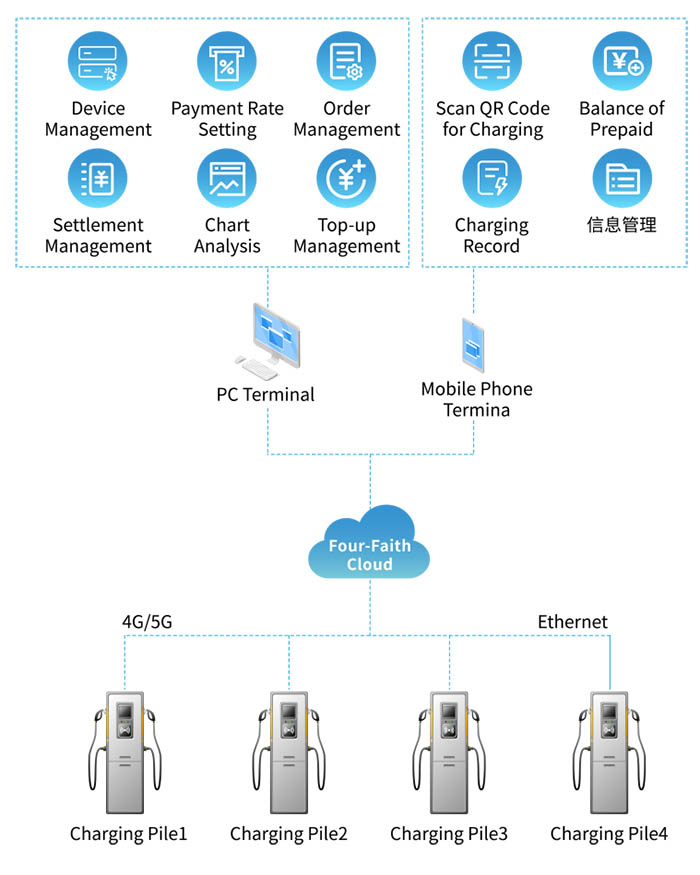 1. View map navigation in real-time to check the specific position of charging piles.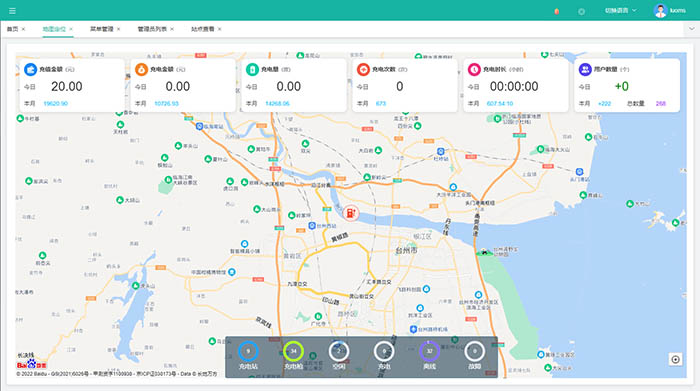 2. Site view: can view the operation of charging piles at each site, as well as the charging quantity, charging fee, charging times, and other information.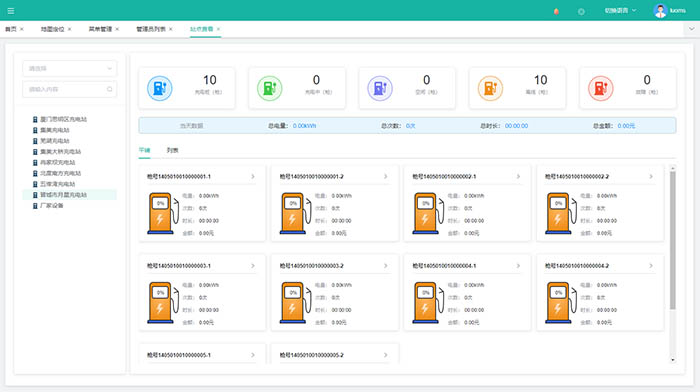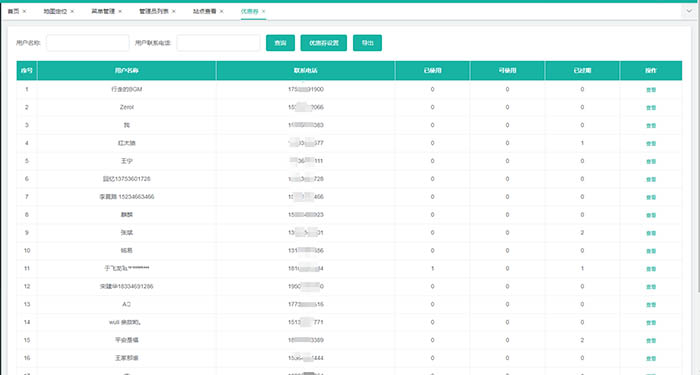 4. Charging order Management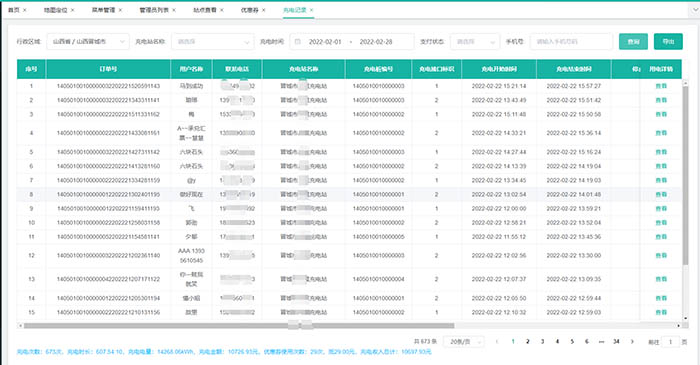 5. Top up order management
6. Comprehensive management: includes site management, end-user management, and device management
7. Electricity fee setting management: can set the electricity fee and server of each site in each period
8. Fault management: View fault information about charging piles
9. System management: user roles, rights, and accounts management
Linkage control of the operation of multiple charging equipment.
Scientific management of user recharge, payment, coupons, and other functions. Remote setting and management of electricity usage of each site.
TAGS: Internet of things Charging Pile Management System Public Charging Market [Previous Page]
Previous Page:Four-Faith Smart Parking Solution, Alleviating Urban Parking Problem
next page:Driving Test Network Solution