Industrial router installed in California area tourist buses to share free WI-FI
Date:2014-09-23 15:39:00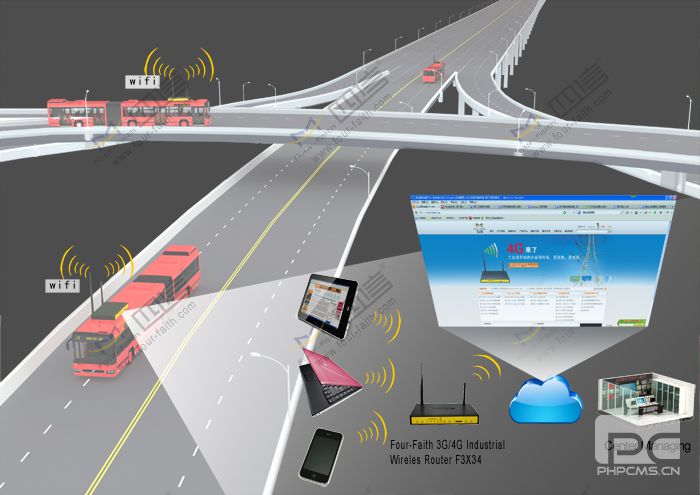 As gradual deepen Internet of Things in the world, free WIFI network now expanding coverage comparing with in the past only in upscale hotels, office buildings and other places have the WIFI service. Recently, California regional tourism hub of tourist buses are installed free WIFI, the passengers can log bus WIFI to work or play games.
The California tour bus company is one of Four-Faith clients , after a month of testing and trial , the clients feel very satisfy with Four-Faith 3G / 4G wireless routers ( F3X24 industrial WIFI router series ).
Recently, this client has purchased nearly 100 routers model F3424 terminal and complete the installation on buses .
On site pictures: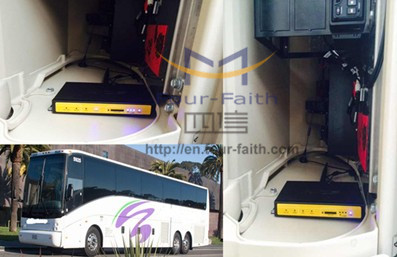 ​
WIFI coverage can be achieved On the tour bus when just placed a Four-Faith 3G HSDPA Router F3424 . F3424 Built-in WIFI function ; the router connect operator's 3G network access point, then change 3G to wifi , after connecting on WIFI, passengers can surf the Internet.
Four-Faith 3G WiFi router F3424 promoted the construction of tourist buses in California. Recently the hundreds of tourist buses achieve the WiFi coverage , passengers can also enjoy 3G networks on buses , this service has won praise sightseeing tourists.
TAGS: 3G router for tourist bus tourist bus wifi solution tourist bus wifi application [Previous Page]
Previous Page:Four-Faith WIFI advertising system comprehensive coverage the Buses in Fuzhou
next page:Four-Faith 3G Industrial WIFI Router F3434 Providing Wifi on Board