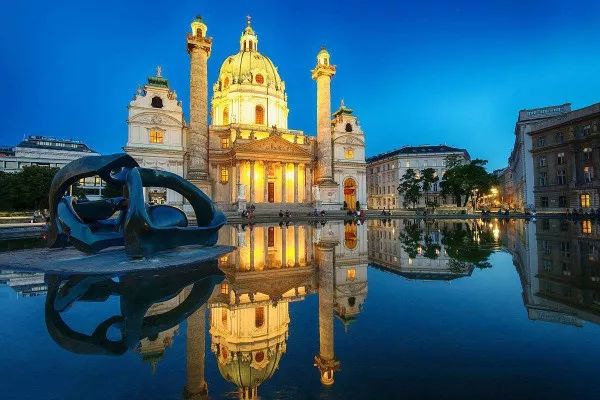 Comfortable Elegance, Delicious food, and "music capital of the world" is the first impression many people have for the cultural center of Europe—Vienna.
During 6thto 8th, Nov 2018, it's a totally different Vienna who holds the European Utility Week Event!
Don't hesitate! Take your time! Together with Four-faith! To join the unprecedented event-20th European Utility Week! To experience the different Vienna!
Introduction of the Event
The 20th European Utility Week Event, is going to be held in Vienna, Austriaduring 6th to 8th Nov 2018, covering different industries like Power, Water, Heat, Oil&Gasetc, with the product coverage of Smart Metering,Smart Grids, Data Management, Smart Homes, AMR&AMI, Communication &IT, Energy Retail and so on.
It will also be the most instructive and innovative professional conference and exhibition in the International Smart Grid and Smart Meter industry.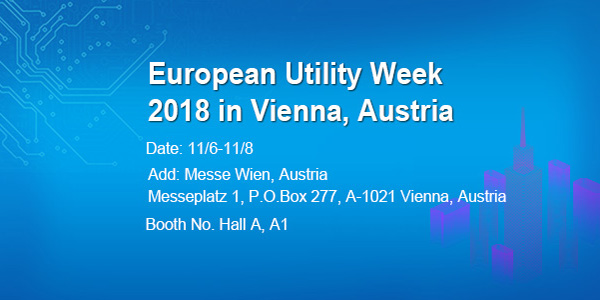 Scale of the Event
More than 15,000 professionals from energy departments, energy equipment manufacturers and energy industry associations, gathering from around 120 countries are expected to participate in activities such as international summit BBS, product exhibition, successful cases on-site visit and roundtable conference etc.
More than 500 public service companies (including power utilities, water utilities and gas operators) or energy operators will participate.
600 industry experts will explicate the development trend and market opportunities of smart grid and smart meter industry.
Interact with over 600 leading enterprises in the 25,000㎡ exhibition hall to learn about the latest technology and products of smart grid and smart meter industry.

Booth of Four-faith: Hall A, A1
With powerfulRND strength,excellent service team and 50+ countries sales scope, Four-faith alwayskeep focusing on the developmentand spread of wireless communication technology,with its vision--"Make everything more wisdom".
Therefore, Four-faith certainly won't miss this grand occasion. We will attend the exhibition at the booth: Hall A, A1.Look forward to your coming!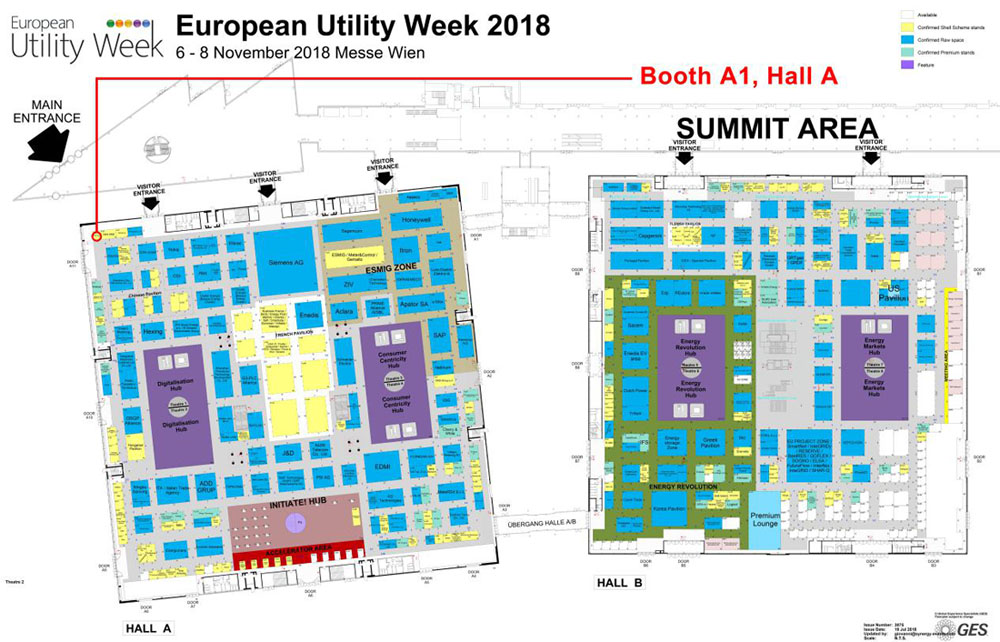 To share our innovative technology and solutions in IoT Wireless Communication and Smart Grid, this time we will bring plenty of products including
industrial routers
, IP MODEM (DTU), 4G smart IoTIPC, fault indicator, multi-function power meter, and LoRa/NB - IoT/ZigBee, etc
Ladies and Gentlemen//My dear friends,
The "capital of music"—Vienna is still 20 days away.
You can follow me to have a glimpse of our products before we meet!
Four-faith industrial grade router provides stable and high-speed communication, supportsDM and WMM platform, equips with double watchdog design, supports a variety of on-line&off-line trigger modes, and is able to prevent communication module from crashing.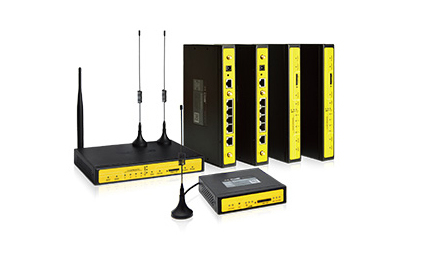 Four-faith industrial IP MODEM has sufficient communication interfaces. Small-size, supporting complicated networking environment, multi-working modes, providing customized function design, remote configuration, easy for maintenance, Four-faith is your ideal choice.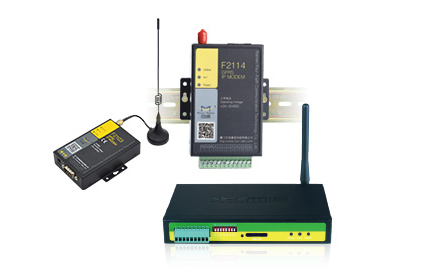 Fault Indicator
Four-faith Smart Grid Fault indicator has the functions of monitoring the line status, locating fault sections and sending fault information etc., which help maintenance person to quickly find out the fault points, shorten the outage time and improve the reliability of power supply.

Solution: Wireless remote meter-reading application
Smart meter system like smart gas meter, water meter, electric meteretc is made up of equipment embedded with LoRa modules, LoRa gateway/base station, and system management platform.Smart meter transmit datato LoRa module in regular time, and gather the data through LoRawireless network to LoRa gateway/base station, then LoRa gateway/base station transform the wireless data into TCP/IP network data; finally transfer the data to system management platform through operator network and publicInternet.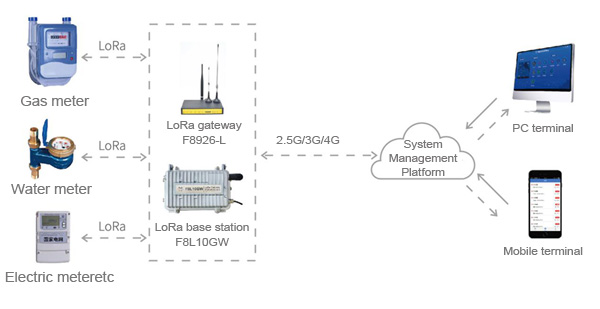 Based on LoRa, the remote meter-reading system has the advantage of easy to embed, big capacity of networking and low power consumption. Moreover, Four-faith LoRa wireless module withup to 140 dBmhigh receiving sensitivity, hasvery strong through-wall communication capability. The measuredcommunicationdistance > 11.5 Km, perfectly solves the communication problem of small data volume vast-distance transmitting in complex environment, which has reached the industry leading level.

Distributing line status monitoring system
Four-faith distributing line status monitoring system is used for real-time monitoring the running status of the electric lines.It transmits the fault data like short-circuit and grounding faultinformation to influx unit through acquisition unit, then transmits to host station system. With the GIS technology, host station system is able to rapidly locate the fault/repair point. This system has the advantage of on-line monitoring, automatic reset, strong anti-interference, charged loading and unloading, automatic power acquisition, and low cost etc.