Four-Faith IP Camera Based on Industrial Automation Applications
Date:2021-09-07 09:24:14
Background
With CNC machine are widely used in industrial production, CNC technology has become the core of the manufacturing industry. Because the complexity of CNC machine and the limited manpower reserve of enterprises, the monitoring & maintenance of equipment must rely on external forces so that how to achieve real-time monitoring workshops has become an urgent problem to be solved.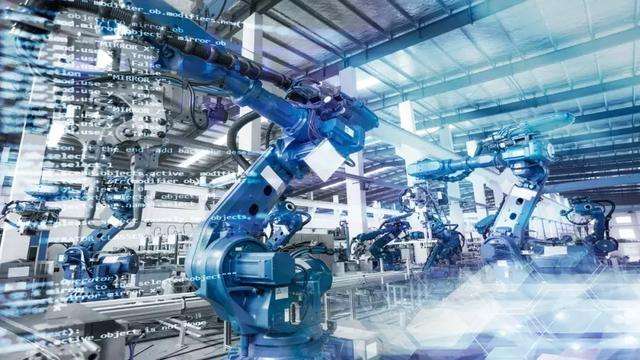 Traditional data and image monitoring systems are not unified and have poor compatibility
Traditional machine management scheme has high labor cost and low inspection efficiency
Troubleshooting after fault occurs, period long, difficult to maintain
The traditional monitoring scheme has an inflexible network structure and difficult wiring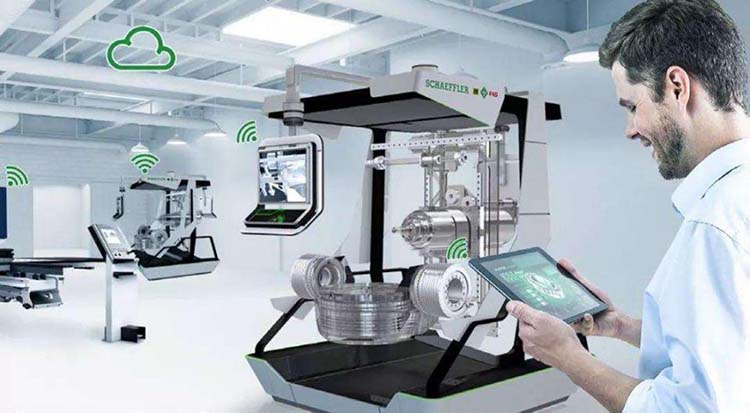 Based on the application scheme of industrial automation, the IP camera can transmit the real-time image of the production workshop to the monitoring center or the mobile device of the management personnel. Monitoring site in the real time to ensure the security of stored data and intelligent playback of video content. At the same time, the built-in image analysis technology provides functions such as movement detection, intrusion detection to achieve timely push of alarm information. The IP camera integrated Internet of things interface can be distributed all the CNC machines access background center. Update the machine running status and other data real-time to the measurement and control center. It is convenient for users to grasp the running status of equipment and find faults in time, complete equipment maintenance at the first time.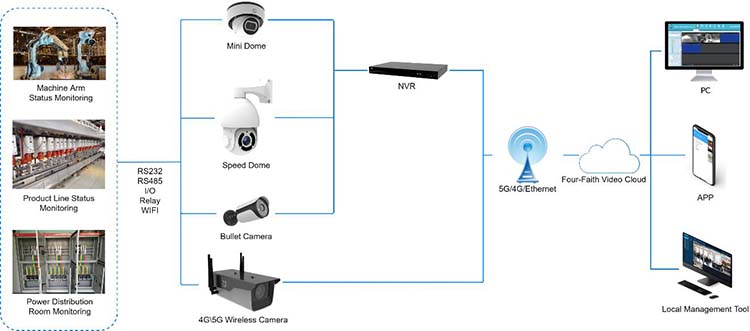 The remote data and image monitoring scheme of CNC machine mainly consists of four parts: front-end equipment, acquisition equipment, communication equipment, and management cloud platform.
Front-end Equipment: The front-end equipment is mainly composed of different CNC machine, used for the mechanical manufacturing of products, sensing interaction, information processing, and other functions.
Collection Equipment: Consists of a Four-Faith IP camera and NVR (Network Video Recorder). Using POE cable for the power supply and data transmission.
Communication Equipment: NVR and IP camera integrate with 4G and 5G transmission modules.
Management Cloud Platform: Mainly composed of each server and cloud platform. It analyzes and processes the data sent back by communication equipment to achieve real-time monitoring of workshop equipment.
Only a single device can achieve the common acquisition and transmission of images & data.
Suitable for harsh industrial environment, stability and durability are higher than other commercial grade products.
Users can carry out the remote diagnosis of CNC machine to discover the hidden trouble in time, improve productivity.
The Four-Faith IP camera supports the PoE power supply, use only one network cable to provide power supply and data transmission at the same time which greatly reduces installation difficulty and improves maintenance efficiency.
TAGS: IP Camera Industrial Automation Applications [Previous Page]
Previous Page:Explore 5G Smart Factory, Four Faith 5G Industrial Router Enabling AGV Car Application
next page:Four-Faith Industrial Robot Remote Monitoring System Solution