Wireless Monitoring and Collecting Solution for Pipeline in Thermal Power Plant
Date:2018-02-07 09:45:27
With the rapid pace of urban construction and the improvement of the living standards of residents, the demand for electricity is increasing day by day. Power generation system is the basic power source of urban construction, production development and household electricity consumption. The power plants in China are mainly composed of thermal power plants, wind power plants, hydropower plants and optoelectronic power plants, while thermal power plants are the most primitive and occupy the highest proportion. So it is very important to strengthen the safe production of thermal power plant.

Operation principle

For a thermal power plant, the principle of power generation is that circulating water is heated by coal to produce steam that is piped to the steam turbine. The steam turbine rotates at high speed and drives the generator to generate electricity. The effective monitoring of the steam pipeline transmission process includes flow and pressure. Monitoring of temperature and other monitoring parameters is very important. Operators need to ensure the operation of the integrated monitoring system from the central control room to protect the whole system in a high level of safety. When the relevant parameters deviate from the normal range. The system sends the signal to inform the operator to take the corrective action. The network realizes the centralized monitoring distributed in the local scattered pipeline station, may on-line real-time accurate palm Grasp the running state of each pipeline, complete the emergency alarm, and automatically close the valve to avoid serious losses, realize the overall centralized management of steam pipes in thermal power plants, facilitate the optimal allocation of resources. For the full realization of enterprise information laid the foundation.

System network topology

1. net topology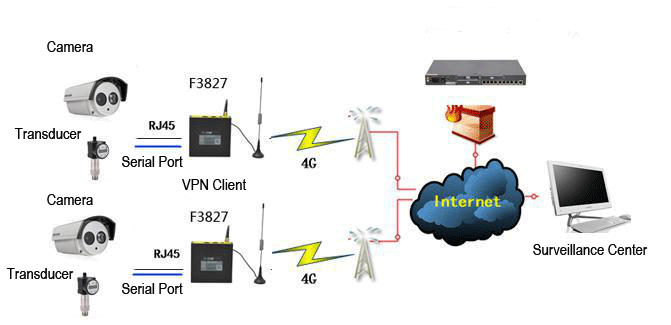 camera
sensor
serial port
client server
monitoring center

2. system composition
●Four-Faith F3827 1LAN port router
F3827 has small volume, supports 4G/3G/2.5G cellular communications, VPN private network, financial level network security standard, 7*24 hours stable work, and it is suitable for various unattended environments, bandwidth resource allocation, supporting device management platform and other advantages.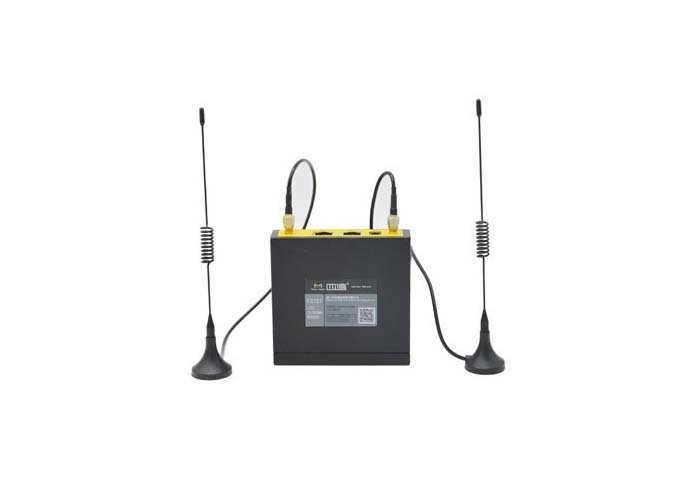 ● Various sensors in Thermal Power Plant
Ensure the effective monitoring of the operating state of each system
● surveillance cameras
Grasp the running status of each pipeline in real time and accurately
● server-centric
Centralized Monitoring and Control of distributed Pipeline stations

Application Site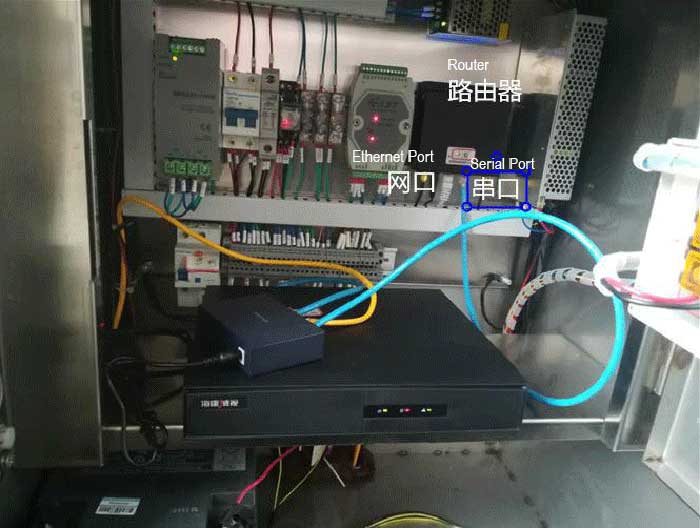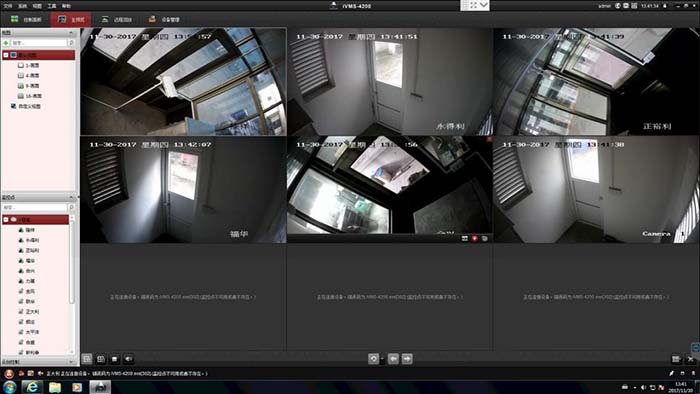 ( server-centric)
PROJECT ADVANTAGE

● Because of the use of 4G wireless acquisition, fast transmission rate, video data can be stored in the local, it will not consume traffic data, when you need to check just open it.
● Rich communication interface, convenient networking and flexible expansion
The device has a network port and 232 serial port, a monitoring point only needs to assume a router can collect video and sensor multiple sets of data.
● Wireless encryption is secure and reliable
The device is dialed into VPN by wireless 4G, and the data is safe and reliable.
TAGS: Thermal Power Plant Industrial Router [Previous Page]
Previous Page:Remote Monitoring Program of UPS Power
next page:last_page