5G+ Industrial Internet Solutions by using F-NR100 5G Industrial Router
Date:2023-06-14 11:15:06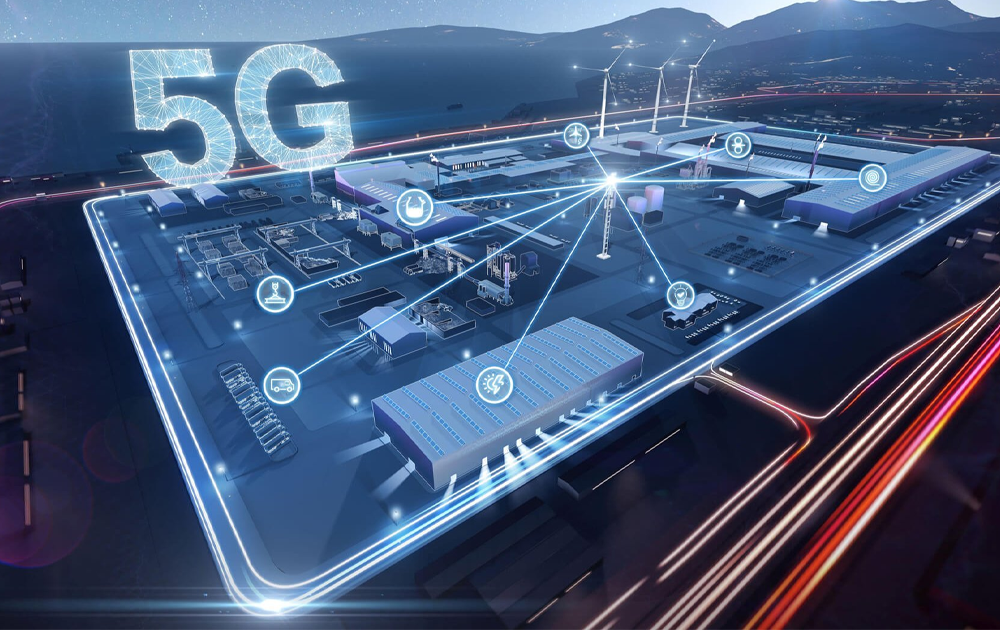 Background
The Industrial Internet and 5G are crucial components of the fourth industrial revolution and represent important drivers for achieving digital transformation in our economy and society. 5G represents the next generation of information and communication technology, and its integration with the Industrial Internet will push the manufacturing industry towards digitization, networking, and intelligence, opening new market opportunities and supporting the construction of a strong manufacturing and networked country.
Currently, the enthusiasm for the integration and innovation of 5G and the industrial internet is increasing in China's industry sector. The transformation and coverage of the internal network construction of "5G+ industrial internet" is becoming more and more widespread across various industry sectors. Its application scope is continuously expanding towards the core links of production and manufacturing, resulting in the release of cumulative and enormous potential for both multiplying effects and applications.
However, the integration of 5G and the industrial internet is still in its infancy, and the industry foundation needs to be further strengthened. The path model also needs to be further explored, and the development environment needs further improvement. It is important to accelerate the leading application of "5G + industrial internet" in vertical fields, cultivate an innovative trend of integration and mutual promotion between 5G and the industrial internet, and promote the digitalization, networking, and intelligent upgrading of the manufacturing industry, driving high-quality economic development.
The application of the industrial internet in the field has raised multiple requirements for the key technological capabilities of the networking industry. There is a strong focus on overcoming the bottleneck of 5G's ability to support industrial applications with high real-time, high reliability, and high precision in complex industrial scenarios.
Solution Description
Topology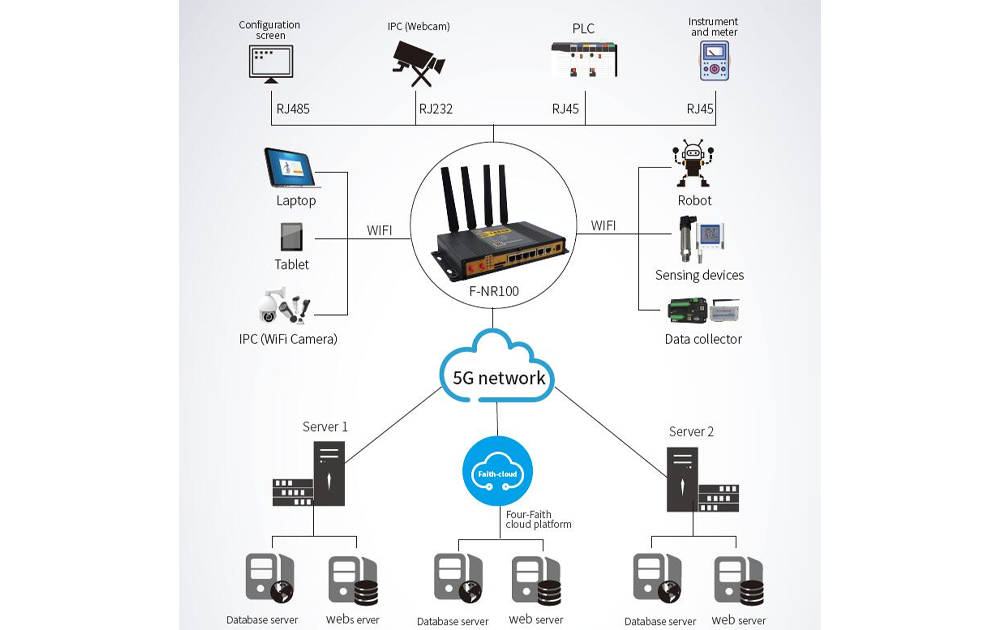 Introduction
The system solution is composed of three main parts: perception layer, network layer, and platform layer.
Specifically, the perception layer includes PLC, CNC, industrial instruments, and video capture devices connected to the network transmission equipment (Four-Faith F-NR100) through physical links.
The network layer utilizes the powerful network performance, high bandwidth, and low latency of the 5G network provided by the operator to complete the collection and transmission of business data. Additionally, the platform can also achieve reverse control of on-site equipment.
On the platform layer, we specialize in processing business data by receiving and interpreting on-site equipment data. We ensure proper data storage, analysis, and presentation through easy-to-read graphics that allow users to quickly assess current device status and related information. Our platform utilizes cloud computing, big data, and related technologies to model, analyze, and optimize data, allowing for deep and comprehensive application of massive data. Our application layer provides efficient and convenient software services to enterprise clients through various factory scenarios, quality monitoring, and decision support tools. Additionally, we excel in managing data processing to ensure top-notch data management solutions. The equipment management platform is responsible for remotely controlling, detecting faults, setting alarms, and upgrading software for terminal devices. On the other hand, the intelligent cognitive platform provides users with technological services such as model tools, data mining, and cognitive computing. It can provide an API interface for transmitting equipment status data or directly connect to third-party platforms.
Communication Technology Features
The 5G technology boasts high transmission rates with high peak rates, suitable for transmitting large volumes of data such as high-definition videos and virtual reality. Furthermore, the spectrum efficiency is expected to improve with the application of high-frequency bands in 5G, resulting in a significant increase in efficiency. With a low latency and high reliability, 5G surpasses 4G mobile communication technology in terms of reliability, with the lowest possible latency being reduced to 1ms. Additionally, 5G enables ubiquitous connections, with the ability to connect millions of devices per square kilometer. The advanced technologies employed in 5G include optimized waveforms and multi-access based on orthogonal frequency-division multiplexing, flexible framework design, and new wireless technologies.
Recommend Products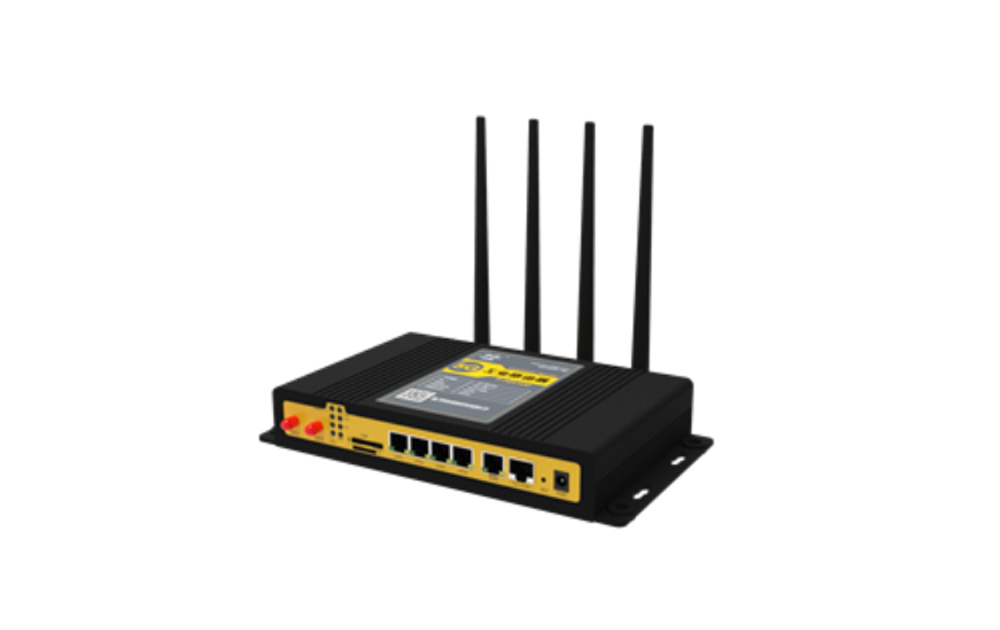 Name:Four-Faith 5G Industrial Router
Model: F-NR100
Key Features:
Wide power input range 9-36 volts
Wide operating temperature range -35°C to 75°C
Supports RS232/RS485 communication.
Easy deployment and implementation of VPN client and VPN server.
Support global 5G/4G frequency band.
Remote management capabilities, optional WIFI coverage, GPS, ZigBee, and dual wireless networks.
Maintain stable online operation 24 hours a day, 7 days a week, and includes a quick automatic reconnection mechanism in case of network failure.
Onsite Pictures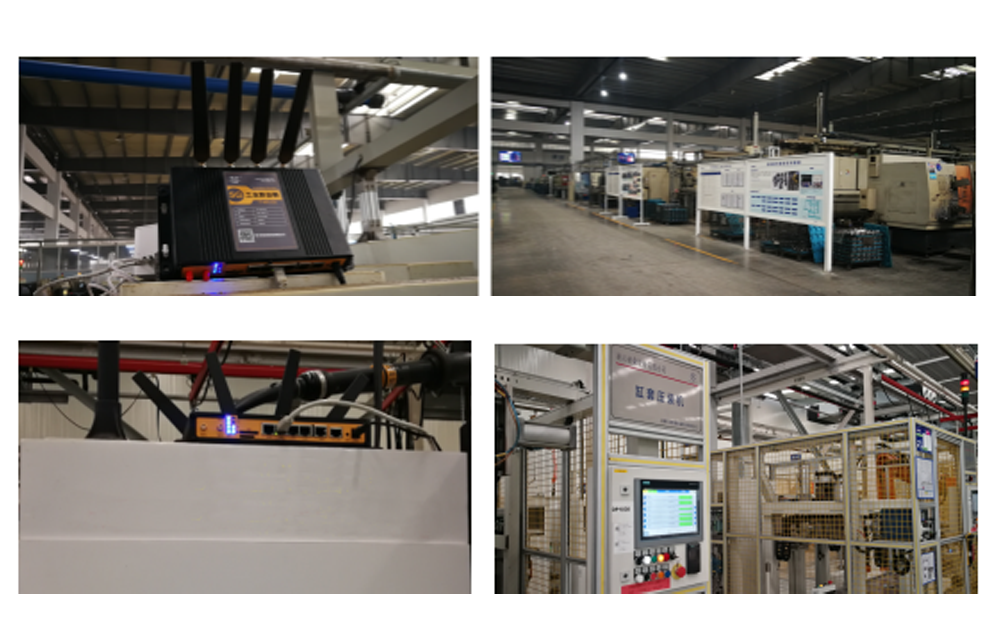 TAGS: 5G+ Industrial Internet Solutions [Previous Page]
Previous Page:Wi-Fi Mesh Wireless Self-Organizing Network Solution Based on Four-Faith 5G Industrial Router F-NR100
next page:Automated Control and Monitoring Solution for Port Crane based on F-NR100