Automated Control and Monitoring Solution for Port Crane based on F-NR100
Date:2023-06-29 15:15:54
Background
Automated ports are becoming increasingly popular. To improve the operational efficiency of automated container terminals, a commonly adopted approach is the collaborative operation of dual-track cranes. However, this introduces challenges in scheduling and allocation of the cranes. To address this issue, considering the relay of container tasks and conflicts in crane operations, and considering the fixed safety distance between cranes, the objective is to minimize the completion time of operations. By calculating the completion time of cranes under different task volumes and modes, the 5G CPE (Customer Premises Equipment) is used to establish seamless communication between the front-end data of the cranes and the control room, enabling fully automated data monitoring and control of crane production operations. This ensures the safe production of front-end crane equipment and enhances the efficiency of crane operations.
Solution Description
Topology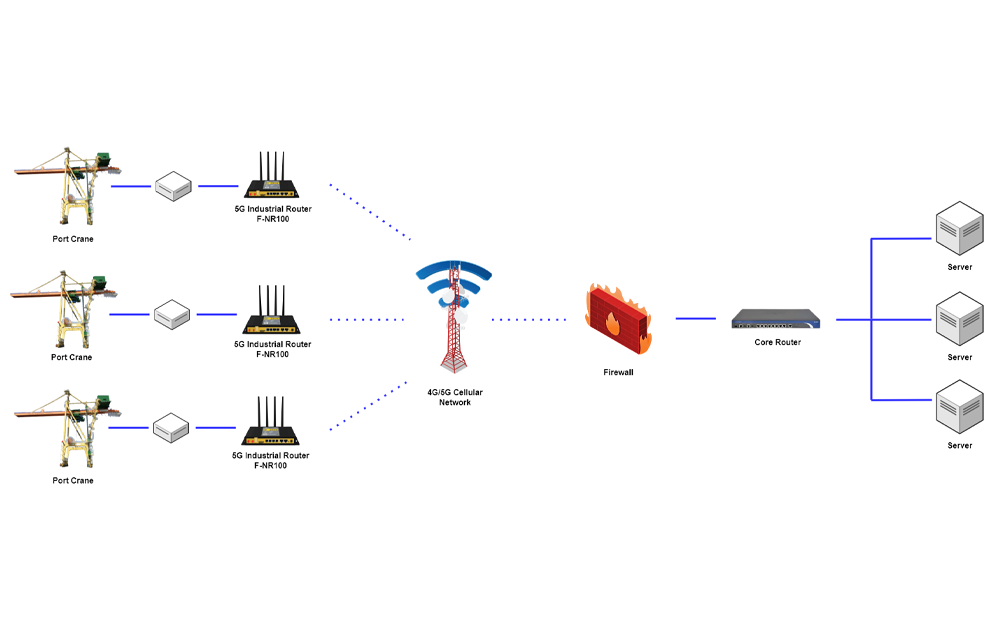 Solution Introduction
The Four-Faith router-based automated port crane system solution consists of the Four-Faith 5G router F-NR100, cameras, automation control equipment, and a backend monitoring center.
The Four-Faith router is connected to on-site cameras and controller devices. The automation equipment can transmit data through a 5G SA private network. By establishing virtual channels through the 5G CPE and different servers, the monitoring center can access the front-end automation equipment. This enables control of the crane equipment's operation, real-time data collection from the automation equipment, and precise remote control. The system can also identify container data for classification and processing.
Communication Technology Features
Supports both NSA and SA networks, compatible with various operators; adopts a comprehensive anti-disconnection mechanism for stable data transmission.
Supports 5G/4G and wired intelligent switching, with high-speed Ethernet port support, plug-and-play functionality.
Features WDT (Watchdog Timer) software and hardware, with full industrial design, resistance to high and low temperatures, durability, and system stability.
Equipped with a comprehensive remote management system, allowing for centralized management, remote configuration, and upgrades, thereby improving operational efficiency.
Recommended Products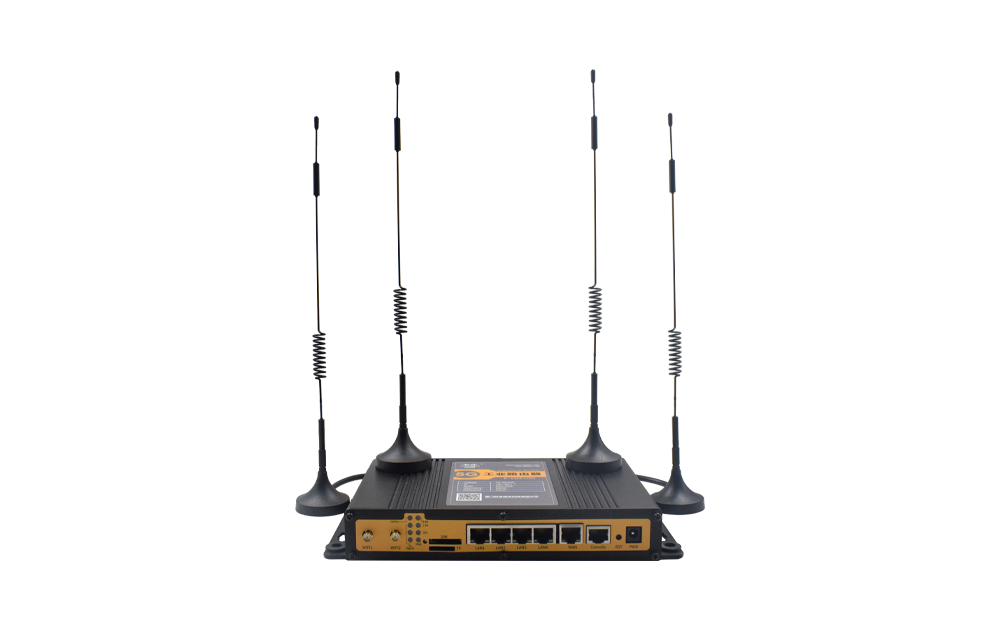 Name: 5G Industrial Router
Model: F-NR100
Key Features:
Wired and 5G/4G dual-link intelligent switching for backup purposes.
PPTP, L2TP, IPSEC, OPENVPN, L2TP OVER IPSEC protocols ensure data security.
EOIP function enables Layer 2 data communication.
Supports IPV6/IPV4.
Supports Modbus TCP to Modbus RTU conversion.
Supports IPSEC IKE V1 and V2 encryption protocols.
On-site Pictures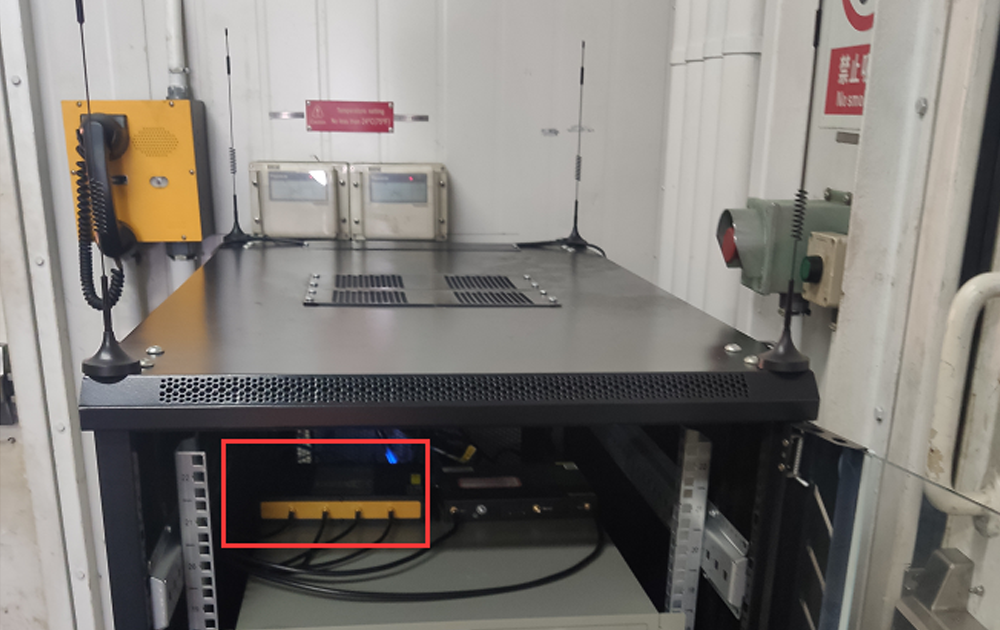 TAGS: Automated Control 5G router Four-Faith router [Previous Page]
Previous Page:5G+ Industrial Internet Solutions by using F-NR100 5G Industrial Router
next page:Four-Faith 5G Industrial Routers Empower 5G Full-Connected Factory Construction