ATM Remote Control Application
Date:2014-03-17 14:09:00
Industry Status
With the rapid development of the financial industry, the traditional banking business mode showing a diversified development, emerging online banking, telephone banking, mobile banking and other financial services, while the national data centralization system construction is also on the agenda. All these signs are indicating that China's financial industry is moving in the direction of international development, innovation and service mode has become an inevitable trend.
In the banking system, most of the existing self-service facilities (such as ATM terminals, etc.) are wired network access. Self-service equipments are affected by wired network coverage in such access ways, and financial institutions can only be set in large commercial outlets and internal organization, service mode is limited. Meanwhile, self-service equipments combine with tangible business field weaken the convenience, and can not achieve the expanding of business coverage.
ATM Remote Control Application
1. Remote Control Application Description
The operator wireless network is not affected by network physical factors, relying on the wireless network platform, financial institutions can deploy self-service terminal to anywhere with wireless network coverage relying on wireless network platform, to expand business coverage effectively, so as to increase the volume of business to provide good network platform.
In addition, financial institutions can set the device directly to the communities to provide the users efficient financial service.
2. Networking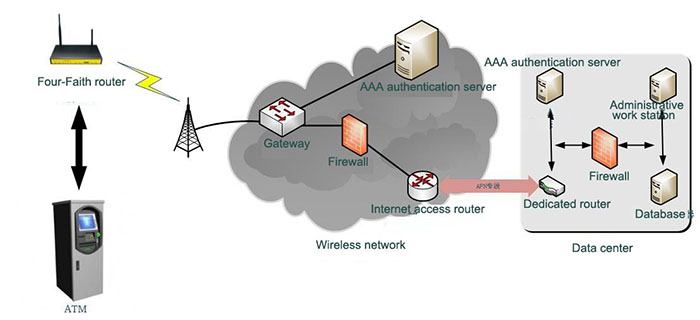 atm 4g lte router
2.1. Networking Description
The system consists of a main station with system software, Four-Faith wireless router, ATM equipment.
The ATM exchange the data with application server of the bank through wireless private network of the operator by using Four-Faith wireless router, Bank Radius authentication server (optional) and wireless private network to provide packet data access service for mobile Internet/Intranet (internal bank Internet) users.
2.2. Function
Only ATM connect to Four-Faith wireless Industrial router can access the banking application server, same that ATM connect to Four-Faith wireless router can access the network resources after pass Radius server authentication. After authentication, accessed server build a IPsec VPN or L2TP VPN connection with Four-Faith router, and ATM can connect to application server, then application server record connection information of the ATM. The ATM and banking application server enable to transfer the data bi-directional and the transmission is protested by IPsec security mechanism.
2.3. Advantage
There are two 'reduce' to choose Four-Faith products for ATM remote control application.
2.3.1. Reduce networking cost: Four-Faith router terminal can access APN private network, private network can ensure the security, stability and low latency of data transfer which is similar to traditional wired. And Wireless Network does not require a separate wiring, greatly reduce networking cost.
2.3.2. Reduce maintenance cost: Four-Faith wireless router terminals can be controlled by Four-Faith device remote control platform. After the network is created, it is available to check device status, modify device configuration on the platform, greatly reduce maintenance cost.
Success Story
Customer Name: Proximity Media
Customer Project: ATM machine
Test Location: Zambia, Africa
Application Background: Rapid development of Things of Internet benefit financial industry. Wireless ATM machines convenient People's life. Four-Faith 3G routers play a key role in this application, such as: data transfer rate, data transfer security and stability, etc.
Item Feature: wired data transmission priority (ADSL), wireless data transmission backup (3G Wireless);
1) enable wired data transmission, wireless data transmission backup
2) enable wireless data transmission when the cable dropped
3) enable wired data transmission when the cable reconnected, wireless data backup
On-site assembly picture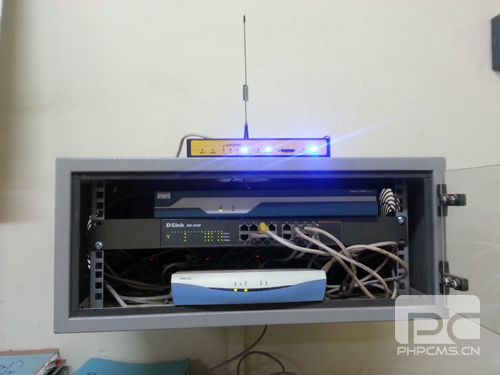 On-site picture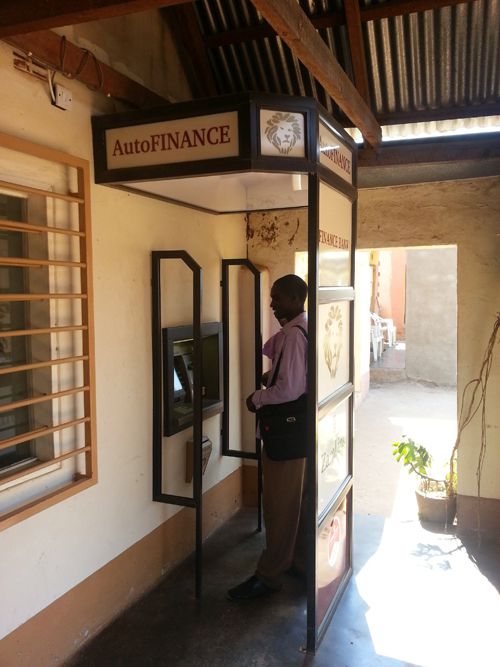 atm about money overseas
TAGS: Remote Control Application Remote Control Platform ATM Application [Previous Page]
Previous Page:Four-Faith Success Served Advertising Machine Self-service Terminal Customers
next page:Four-Faith F3424 HSDPA Communication Router Application for Kiosk in Malaysia