Four-Faith IoT Information Monitoring System for Urban Gas Pipeline
Date:2021-08-13 17:17:29
Background
With the change of energy structure and the improvement of environmental protection requirements, the application of natural gas is growing rapidly, and natural gas pipeline as a supply hub, once an accident occurs, such as leakage, pipeline rupture, etc., it will have a huge impact on the society and citizens. These gas explosion cases remind us that must be a focus on prevention.
Especially in the era of the Internet of Things, cloud computing, and big data, how to truly simplify the equipment management process, predict dangers in advance, stop losses in time, and prevent safety accidents. In addition, the supervision and management of government departments needed high-tech monitoring technology. Aiming at the above problems, the Four-Faith urban gas wireless monitoring solution arises at the historic moment.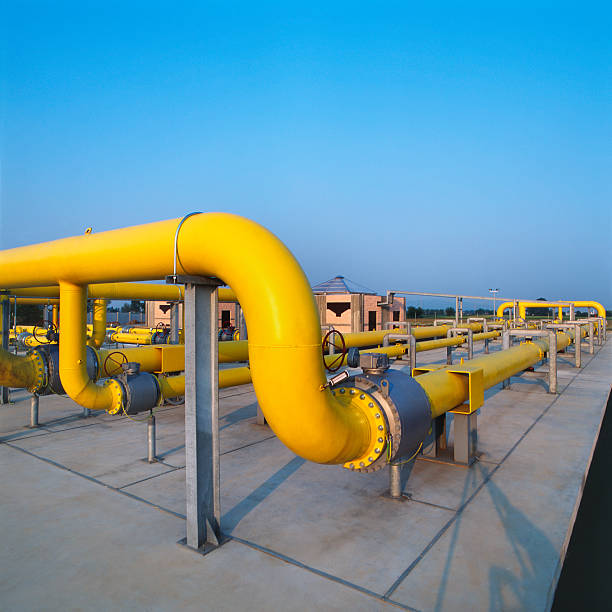 Four-Faith urban gas wireless monitoring solution using the Four-Faith wireless data transmission terminal to collect the pipe parameters such as pressure, flow, temperature through the 4G/5G device transmit the data to the monitoring center. Gas dispatching personnel can be all-weather remote monitoring of the city's gas supply situation, manage the various gas supply equipment in the monitoring center. To ensure the safety of gas pipe explosion accident, and timely detection and prediction.

1. 7*24-hour Real-time Monitoring
To achieve the real-time online monitoring of the gas concentration value in homes and catering places, when the monitoring gas concentration value exceeds the set value, can inform the personnel about the time to realize the hidden information of the fire, to facilitate timely taking effective measures.
The system can monitor the running status of the gas station equipment in real-time. SMS alarm and dual-link backup can maximum ensure the real-time data monitoring and the stability of the whole system can be guaranteed.
3. Multiple Ways of Alarm Notification
When abnormal conditions are detected, the detection equipment will immediately send out sound and light alarm to inform surrounding personnel to evacuate as soon as possible and inform relevant personnel through voice, SMS, mobile APP push, and other ways to achieve early detection, alarm, and disposal of fire accidents to prevent the occurrence of fire accidents.
TAGS: IoT Information Monitoring System Urban Gas Pipeline [Previous Page]
Previous Page:Four Faith 5G Intelligent Oilfield System Monitoring Solution
next page:last_page